All Under One-roof. Avail It!
At Unicare, we add value to our customers' organization by letting them concentrate on their core business competencies while we manage and deliver a top-notch Integrated Facility Management services across India, creating a win-win situation! With over 12 years of domain expertise and in-depth understanding of industry standards and practices, we provide a complete solution to cater to the growing needs of organization.
Our integrated service delivery model includes a wide range of services such as FMS, Housekeeping Services, Security Services, Property Management Services, Office Support Services, M&E Services, Pest Control Services, Disinfection Services and Customer Support.
Unicare Services: Partner with Top Facility Management Companies in Noida for Optimal Living!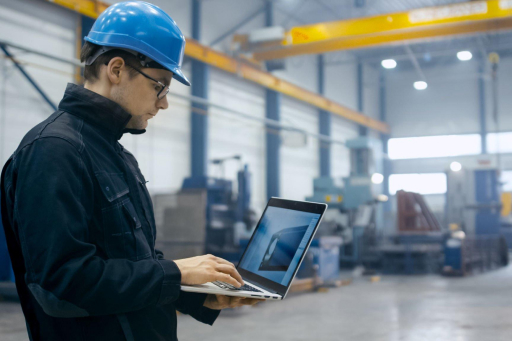 Rapidly growing cities like Noida are limited to facilities and management services in India. They are prone to urbanization and development but need more facility management facilities. If you own an apartment or have a home and are looking to create a better living, Unicare services are the go-to place. As the top facility management companies in Noida, we help you achieve your facility management goals. Get close to learning how Unicare impacts your apartment features with our facility management. 
Get a quote for facility management services!
Common functions of top facility management companies in Noida: 
Most of the top facility management companies in Noida provide a range of essential services to ensure that apartments and residential complexes are well-maintained, functional, and comfortable for residents. Some of the key functions of these companies include:
Maintenance of infrastructure: Facility management companies are responsible for the upkeep of a building's infrastructure, such as elevators, plumbing, electrical systems, and HVAC systems. Regularly maintaining and repairing these systems can prevent breakdowns and ensure they function optimally.
Housekeeping and cleaning: Facility management companies also provide housekeeping and cleaning services for common areas such as lobbies, corridors, and parking areas. These services help maintain a clean and hygienic environment for residents.
Security and surveillance: Facility management companies provide security and surveillance systems to ensure the safety and security of residents. This can include CCTV cameras, access control systems, and security personnel.
Waste management: Facility management companies manage waste collection, segregation, and disposal. This includes disposing of hazardous waste and recycling recyclable materials.
Landscaping and horticulture: Facility management companies also provide landscaping and horticulture services to maintain the aesthetic appeal of the apartment complex. This includes maintaining lawns, gardens, and common areas.
Understanding the facility management functions through the lens of Unicare Services: 
We at Unicare measure the requirements levels and scale the facility management's urgency. Furthermore, as we aim to lead the business with a customer-centric approach, we visit the building infrastructure and existing facilities. Based on these, we carry out the following functions. With these, we differ from the other facility management companies and claim to be among the top facility management companies in Noida.
Keeping the place guest-ready and disease free: 
Our services include housekeeping and maintaining cleanliness and hygiene in the building. In addition, we at Unicare address apartment hygiene issues with deep house cleaning through advanced equipment. This helps the houses and residents have clean and dust-free surroundings. 
Insects and pests under Unicare services control: 
With the top facility management companies in Noida, like Unicare, you can choose additional services like pest control that help you keep the place pest-free. It includes mosquito control, decluttering waste, and pest treatment in affected areas. 
Future-ready and stopping the epidemics 
In light of the COVID-19 pandemic, disinfection services have become essential to building maintenance. Like ours, top facility management companies in Noida provide professional disinfection services that use advanced equipment and disinfectants to eliminate harmful viruses and bacteria. This can help keep occupants safe and reduce the risk of transmission of infectious diseases.
Guarding the forefront of Noida living communities
Security guard services are essential for ensuring the safety and security of occupants in a building. Facility management companies can provide well-trained security personnel with the latest security technologies to ensure the building is safe and secure. In addition to providing security staff, we also offer customized security solutions tailored to the specific needs of the building, like fire safety and more.
Fixing your motors and switches 
A well-functioning mechanical and electrical system is crucial for the safety and comfort of occupants. Our top facility management companies in Noida provide various mechanical and electrical services, including installing, maintaining, and repairing systems such as HVAC, plumbing, and electrical systems. These services can help prevent costly breakdowns and ensure the building runs efficiently.
Summing up! 
In summary, Unicare facility management companies in Noida offer a wide range of services to help property owners, and occupants ensure their buildings are safe, secure, and comfortable. By providing customized and personalized services, we strive to meet the unique needs of each building, making the management process more efficient and cost-effective.
Book your consultation with our facility management team!
Contact us today through our website
Email us your requirements to sales@unicareservices.in 
What is the process for hiring a facility manager for my building in Noida?
Hiring a facility manager at Unicare is much simpler and easy. You have to fill out the esquire form or call us to get yourself a facility manager hired.
Who can have FMS solutions?
Facility management solutions (FMS) can be availed by any organization or individual who owns or manages a building or facility, including commercial and residential properties.
What is the price difference between FMS for offices and homes?
The price difference between FMS for offices and homes can vary based on the range of services required and the property size. Generally, FMS for office buildings tends to be more expensive than residential buildings due to the greater complexity of managing large commercial spaces.
Will there be any discount if I choose both office and home FMS?
Yes, we can provide offers and discounts. Reach out to us to know more.
Where can I quote my requirements?
You can quote your facility management requirements by contacting the companies in Noida that offer your required services. In addition, you can get the quote by visiting the website, calling, or emailing us.
Our Recent Blogs
Reach out to our latest blogs regarding our services and to know more about us!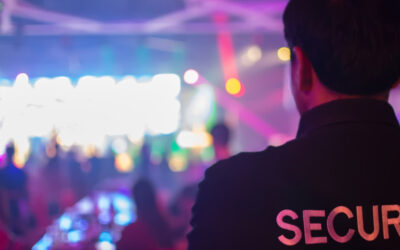 Are you ready to enjoy the Festival of Lights with open arms and an open heart? Diwali, the...

At Unicare Services, we have a team of dedicated people who use cutting-edge tools and technologies to keep your business operating at its optimal capacity. We take pride in offering the facilities management services that keep you, your valuable customers, and your loyal staff safe and secure. Contact us now.
Chennai
Hyderabad
Bangalore
New delhi
Gurgaon
Cochin
Mumbai
Pune
Ahemdabad

Copyright © 2020 - Unicare Services All Right Reserved