All Under One-roof. Avail It!
At Unicare, we add value to our customers' organization by letting them concentrate on their core business competencies while we manage and deliver a top-notch Integrated Facility Management services across India, creating a win-win situation! With over 12 years of domain expertise and in-depth understanding of industry standards and practices, we provide a complete solution to cater to the growing needs of organization.
Our integrated service delivery model includes a wide range of services such as FMS, Housekeeping Services, Security Services, Property Management Services, Office Support Services, M&E Services, Pest Control Services, Disinfection Services and Customer Support.
Grow Your Business with Top Facility Management companies in Hyderabad
It is a management practice that enables business organizations to cope with their stress and work in a cleaner and organized atmosphere. It provides support to firms from different sectors depending upon their size and requirements and ensures equal stability, comfort.
We are a leading organization that provides each primary facility to several customers. Unicare provides the Top Facility Management Companies in Hyderabad. We have successfully managed and coordinated with organizations from years of experience and implemented outstanding facilities for them.
We focus on the competitive market and deliver top-quality management services. Our services include security management, property management, FMS, Office support services, and more. Our management services are reliable and provide a good quality experience to our customers. We also have a big networking platform where we discuss the enhancement of services keeping in mind recent trends. Unicare provides M&E and other facilities with a wide range of custom services for our clients with in-house electricians and gym assistants, housekeeping services, and customer support.
Top Facility Management Company Services in Hyderabad
M&E SERVICES
We want our customers to work in a fresh atmosphere. Unicare provides services such as – Floor cleaning, bedmaking, glass, and kitchen cleaning, along with office management and F&B services, and more. To get more details about the services, you can contact our customer support available 24×7.
Housekeeping services
Unicare aims to achieve a clean and safe environment for you and your employees for maximum production. We provide services for big chains and young startups. Our housekeeping services areas range from workplace, washroom, and industrial to healthcare and cafeteria.
Security services
Security is every firm's priority. Keeping in mind the recent track of threats and crime rates, we have made our security services more robust and reliable for everyone. We provide – office security, factory security, fire fighting, and CCTV surveillance.
Office support services
Unicare provides you with a team of qualified professionals that will help you take full advantage of our services' resources. We have different cost-effective solutions for improving revenue and better production.
At UniCare, we also provide – property management services, pest control services, office support management team, and disinfection services for different purposes and at the best affordable rates.
What benefits will you get from the best facility management companies in Hyderabad
One of the most valuable benefits you can avail from Top Facility Management Companies in Hyderabad is that you can tailor services depending on your needs and concerns. Our firm focuses on your needs and forms a team after filtering departments.
Finding the right service and crew for you can be challenging; you can even consult with our experts, and they will accompany you in the entire facility management process. You can add new alternative plans to the existing ones that will bring fresh perspective and ideas resulting in a significant profit quickly. Searching for top-notch services is more manageable with Unicare.
At UniCare, you can avail different packages with unique features and services. We are one of the top Facility Management Companies in Hyderabad that allows customers to customize packages and services for their workplaces and employees.
Our firm consists of highly skilled and experienced members working under our departments everywhere in Hyderabad. If you want to get the best services for your office, hiring us can be the perfect option for you.
Using modern and effective methods provides a clean finish and builds bonds and trust with the customers. Maintain your office atmosphere by choosing the right facility management service and giving your customer the best you can.
Unicare offers you the best affordable and effective services that preserve your business.
How much do facility management service providers in Hyderabad charge?
Facility Management Companies in Hyderabad such as Unicare charge according to the services that the client requires. Contact us to know more about our prices!
How do facilities management companies work?
Unicare, one of the top Facility Management Companies in Hyderabad, helps businesses focus on their core competencies.
What is facility management process?
Facilities management can be defined as the tools and services that support the functionality, safety, and sustainability of buildings, grounds, infrastructure, and real estate.
What are the different parts of facilities management?
The 4 main parts of facilities management are Establishing processes, Facilities upkeep and improvement, Technology integration and Supporting people
What is facility maintenance job description?
Facility maintenance involves increasing the utility of a building by regularly servicing capital assets, commercial appliances, and areas inside or around a building.
Our Recent Blogs
Reach out to our latest blogs regarding our services and to know more about us!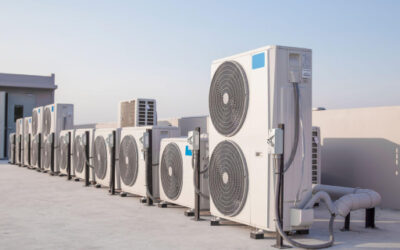 In an era where environmental responsibility has become paramount, property management companies...

At Unicare Services, we have a team of dedicated people who use cutting-edge tools and technologies to keep your business operating at its optimal capacity. We take pride in offering the facilities management services that keep you, your valuable customers, and your loyal staff safe and secure. Contact us now.
Chennai
Hyderabad
Bangalore
New delhi
Gurgaon
Cochin
Mumbai
Pune
Ahemdabad

Copyright © 2020 - Unicare Services All Right Reserved