All Under One-roof. Avail It!
At Unicare, we add value to our customers' organization by letting them concentrate on their core business competencies while we manage and deliver a top-notch Integrated Facility Management services across India, creating a win-win situation! With over 12 years of domain expertise and in-depth understanding of industry standards and practices, we provide a complete solution to cater to the growing needs of organization.
Our integrated service delivery model includes a wide range of services such as FMS, Housekeeping Services, Security Services, Property Management Services, Office Support Services, M&E Services, Pest Control Services, Disinfection Services and Customer Support.
A PIONEER OF TOP- NOTCH INTEGRATED FACILITY MANAGEMENT IN BANGALORE
Unicare, the top Facility Management Companies in Bangalore, helps its businesses focus on its core competencies. It depends on the size of your business, which services you want to avail yourself that will benefit you in the long run. Primarily, the Unicare services involve the amalgamation of FMS, Housekeeping Services, Security Services, Property Management Services, Office Support Services, M&E Services, Pest Control Services, Disinfection Services, and Customer Support. These services add value to their customer's businesses and help them to accomplish the company's objectives.
Unicare ensures that to deal with this numerous assistance, we should have a chunk of intense knowledge and expertise in Facility management spread across India and soon be a part of the global platform. With the help of facility management, we can now fulfill the goals of growing organizations. But once it reaches the global scale, everything will be improved.
IT'S BETTER TO GET UNDER ONE ROOF
Now the question arises what is the significance of Top Facility Management Companies in Bangalore? According to the definition of Unicare, A simple but effective answer as facility managers is responsible for working in a different area of their specialization. Nevertheless, it brings all the loads under a single management roof. Subsequently, it becomes easy for other employees to manage their day to activities without overlapping other responsibilities. The different departments, which Unicare holds and that boost the business's working and have made work more comfortable for them are Project management, Risk management, Quality management, Security audits, information management, and financial management.
LET YOUR COMPANY MANAGES EACH FUNCTION EFFECTIVELY
Facility Management Companies in Bangalore Unicare services is another name of the new team, which near takes each business function. For instance, in real estate, where everyone is bounded by numerous do's and don'ts, management is. Fortunately, the Facility Management Companies in Bangalore assure the safety of your equipment in your business. The significant aspect of Facility Management Companies in Bangalore is that if a company is a digital marketing agency and its vital service is website development, it needs to focus on one significant aspect. As per an instance given by Unicare, if it tried to control everything, the other functional areas would get hampered. Facility Management Companies in Bangalore come to the rescue as it releases the stress and divides the tasks between departments and skillful personas in the organizations. Nonetheless, this will enhance healthy competition in the market.
THOUGHT OF CONSTRUCTIVE PLAN? IMPLEMENT WITH US
Facility Management Companies in Bangalore can be tailored accordingly. It is flexible. Unicare have a look at the bigger picture, and for this reason, they are providing an additional basis; if you want to hire a finance manager and a risk manager, you can appoint them. That all happens when a good and professional facility manager will help you create constructive plans for your business's long-term running. Making a good and celebrated reputation in the market facility management company has built its name in the different business minds. It propels other businesses to have a fresh perspective that will bring huge profits, which will help them grow eventually in the industry. Through profits, more and more number of employees will be attracted.
GET THE NATURE OF YOUR BUSINESS CLEAR WITH FACILITY MANAGEMENT
If you want to deliver unique services to your customers, there are numerous packages available with Facility Management Companies in Bangalore. These packages change the scenario of the existing business. It not only propels the company to grow but also a motive to accomplish the goals and objectives.  It always plays a crucial role as it includes cleaning, fixtures, mopping, dusting, safety, security, and many more. One thing the companies of facility management hold is they have the benefit of customization and personalization. Hence, in a nutshell, according to the nature of your business, these services will be delivered to your doorstep.
All you have to do is get in touch with Unicare, and all will be done.
What are the services provided by facility management companies?
Unicare Facility does a thorough analytical survey of the internal structure of your enterprise to understand the core and the peripheral functions.
How much do facility management service providers in Bangalore charge?
The prices of top facility management companies in Bangalore depend on the services you choose. Contact us to know more! 
What facility management companies do?
Unicare, one of the top Facility Management Companies in Bangalore, helps businesses focus on their core competencies.
What is the main function of facilities management?
Top Facilities management companies in Bangalore help Establish processes, Facilities upkeep and improvement, Technology integration, Provide support and more.
How can you determine the success of facility management?
Effective communication, in-depth knowledge of the subject, and people skills are what make Unicare one of the top facility management companies in Bangalore.
Our Recent Blogs
Reach out to our latest blogs regarding our services and to know more about us!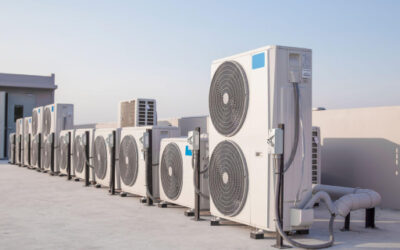 In an era where environmental responsibility has become paramount, property management companies...

At Unicare Services, we have a team of dedicated people who use cutting-edge tools and technologies to keep your business operating at its optimal capacity. We take pride in offering the facilities management services that keep you, your valuable customers, and your loyal staff safe and secure. Contact us now.
Chennai
Hyderabad
Bangalore
New delhi
Gurgaon
Cochin
Mumbai
Pune
Ahemdabad

Copyright © 2020 - Unicare Services All Right Reserved