All Under One-roof. Avail It!
At Unicare, we add value to our customers' organization by letting them concentrate on their core business competencies while we manage and deliver a top-notch Integrated Facility Management services across India, creating a win-win situation! With over 12 years of domain expertise and in-depth understanding of industry standards and practices, we provide a complete solution to cater to the growing needs of organization.
Our integrated service delivery model includes a wide range of services such as FMS, Housekeeping Services, Security Services, Property Management Services, Office Support Services, M&E Services, Pest Control Services, Disinfection Services and Customer Support.
OUR SERVICES
Integrated facility Management Services
Unicare undergoes an analytical survey of the internal structure of your enterprise to understand the core and the peripheral functions better and provide its services accordingly.
How Facility Management Services Can Boost Your Business
Even though having a commercial property can be a considerable achievement, keeping it well-maintained can be a great hassle. The stress involved in the facility's maintenance and management can impact your business's bottom line. However, the best part is hiring Unicare Services to get the best facility management services. We are one of the best companies to help you overcome business challenges, maintain positivity in your workspace, and improve the environment. Still unsure about why you need facility management services? Check out its best benefits! 
Maintains Cleanliness: Keeping your property clean is vital to boost your employees' productivity and improve your customers' health. Our deep cleaning and disinfection services will help you boost confidence and build trust among your employees and customers because they will notice you take their health seriously.
Positive Environment: Choosing facility management services will help you offer your customers a positive and healthy environment. In addition, when employees get the right environment, they offer the best returns to your company.
Preserves Property Value: The building condition, maintenance, and facilities can directly impact the value of your property. A well-maintained building will help you preserve the value and even boost the property's resale value.
Whether you run your business in Chennai, Bangalore or Hyderabad, great Unicare Services teams help you with impressive facility management services. We can help you with pest control services, housekeeping services, security services, office security services and much more. Get in touch with our team today and keep your property protected and well-maintained.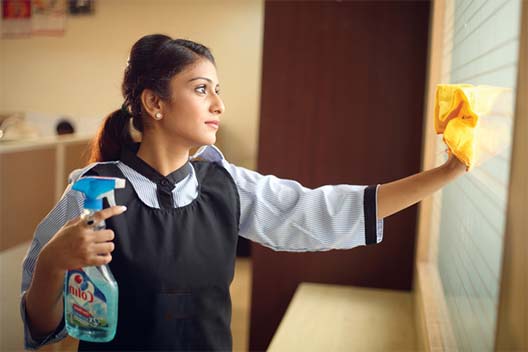 Housekeeping Services
Keeping your home clean and safe is one of the best ways to improve the health and well-being of your loved ones. It is one of the surefire ways for you and your loved ones to remain free of diseases and unwanted ailments. At Unicare Services, we strive hard to help you with top-notch and modestly-priced housekeeping services. With our variety of house cleaning services, efficient and latest tools, and experienced staff, you can rest assured that you'll get the most desirable outcome from the investment. Keeping your home in top-notch condition will improve its market value as well.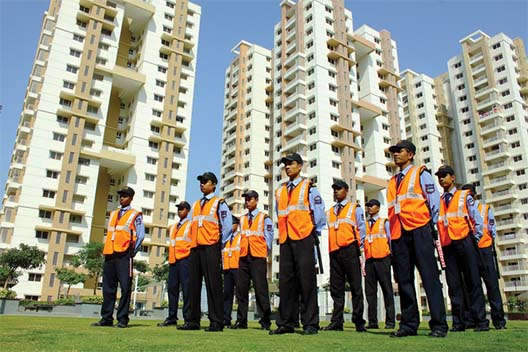 Security Services
Crimes and theft cases are rising, and it's becoming hard for business owners to keep their business assets safe and secure. Having worked for hundreds of clients, Unicare Services takes pride in offering world-class security services that will help you keep the intruders at bay. Whether you're a small business or a large enterprise, we have a team of highly experienced members who can keep your business, factory or home safe. Having skilled security officers by your side will enhance the trust of your customers and boost employee productivity.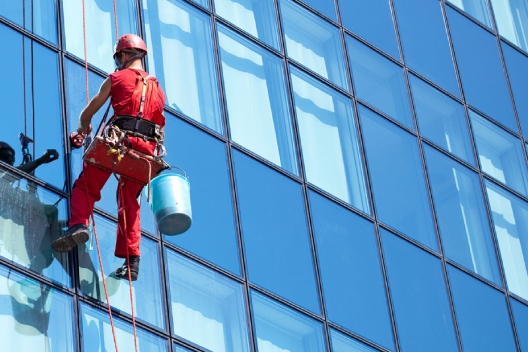 Property Management Services
Owning a property (home or business) brings a sense of freedom and pride. However, maintaining your property isn't as easy as it seems. As it's a time-consuming affair, handling the nuances of property management can be tricky. From removing debris and dust and much more, keeping your property pristine is difficult. Suppose you don't have time to keep your property safe and clean. In that case, the Unicare Services team can help you with property management services. Our experts use the right tools and efficient methods to maintain your property, retain its shine, and improve its overall value.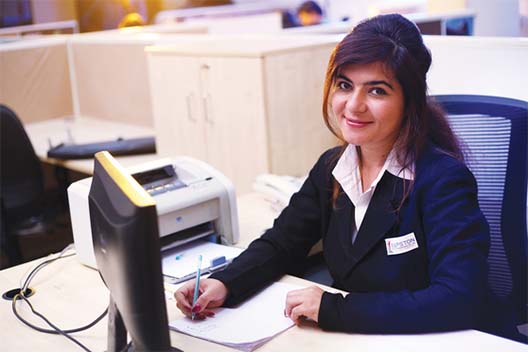 Office Support Services
Office support services are one of the best ways business owners can improve productivity, customer experience, and business activities. Unicare Services offers office housekeeping in facilities management to improve the overall look of your space. Our housekeeping and facility management services include dusting and cleaning window panels, floors, glasses, wall washing, machine cleaning and much more. Regardless of what you're looking for, we can help you with the best services at rock-bottom prices. Let us work together and help you drive customer traffic to your business.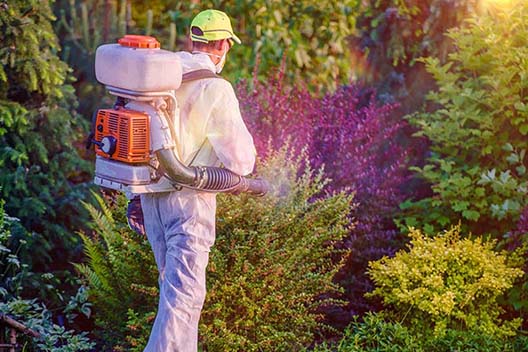 Pest Control Services
Unicare Services is a leading team of experts offering unmatchable services to its clients. Our reliable and professional experts provide pest control services that help keep your property free from pests and your employees and customers happy. We ensure that your employees and customers remain safe and secure with cutting-edge tools and technologies. Our proven product application methods will ensure that we not only treat the current problems but also prevent future problems.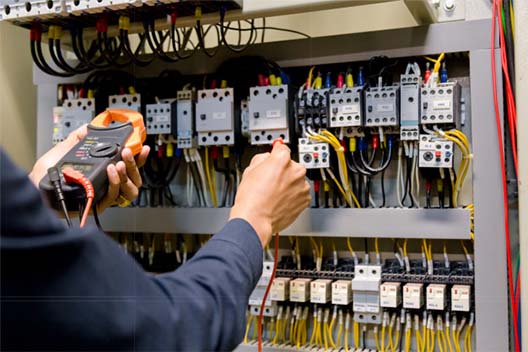 M&E Services
Mechanical and electrical services are vital to maintain and protect the value of your residential or commercial property. At Unicare Services, we have a team of skilled technicians who know how to perform their job without disturbing the people in the house. Mechanical and electrical jobs are complex and majorly involve protecting and maintaining ventilation systems, pumps, and air conditioning units. Avoiding adequate maintenance can lead to numerous issues. Our team of skilled technicians offer the ultimate solutions that will help you improve your business.
Disinfection Services
Bacteria, viruses, and other harmful germs can multiply on your property, affecting the overall quality of living in the space. We at Unicare Services have a team of highly skilled and dedicated members who offer world-class disinfection services. Our ultimate goal is to improve the health of your employees and customers by keeping the workplace protected and disinfected. Be it the counter area, kitchen, meeting room, conference room, storage room, warehouse or retail spaces, we can thoroughly disinfect the space to keep it clean and secure. Before starting the work, our team members will analyse the area and tailor a plan for your space.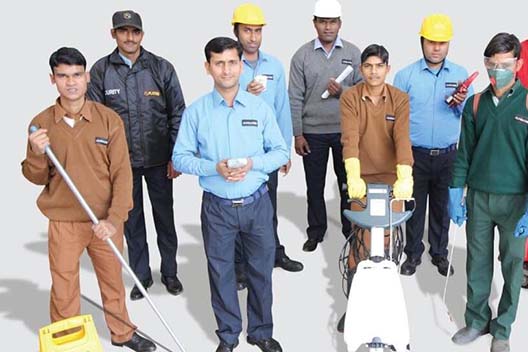 Facility Management Services
Managing everything in-house can be daunting and overwhelming, especially if you're a busy business owner. Opting for facility management services will reduce the burden on your shoulders and ensure your organisation is up to date. Unicare Services can help you handle all the core and peripheral facility management functions related to your enterprise. Regardless of the size of your organisation, it's vital to have a third-party managing a few time-consuming affairs so you can focus on improving the bottom line. You can rest assured that we'll follow an integrated approach to cater to the needs of corporate offices, commercial spaces, and residential projects.
Our Recent Blogs
Reach out to our latest blogs regarding our services and to know more about us!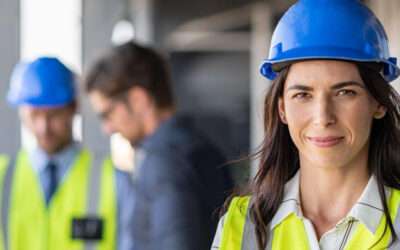 The world is in a state of flux when it comes to energy production and consumption. Fossil fuels...
Frequently Asked Questions
What do you mean by facility services?
A wide range of services such as housekeeping services, security services, property management services, office support services, M&E services, pest control services, disinfection services, and customer support
What are the benefits of integrated facility management services?
Integrated facility management services let you cover all areas like housekeeping, property management, security, disinfection, and pest control within a single service.
How much do services for facilities management cost?
If you are looking for a service partner who can help you gain a comprehensive, integrated facility management solution that is unique, reliable, and cost-effective, Unicare services are the best solution.
Why should owners hire the facility Management Services?
These FMS services can make your entire premises well-organized and secure. Sometimes the owner finds it difficult to maintain all of the works of a building. Well, for doing such kind work, you can hire Unicare services.

At Unicare Services, we have a team of dedicated people who use cutting-edge tools and technologies to keep your business operating at its optimal capacity. We take pride in offering the facilities management services that keep you, your valuable customers, and your loyal staff safe and secure. Contact us now.
Chennai
Hyderabad
Bangalore
New delhi
Gurgaon
Cochin
Mumbai
Pune
Ahemdabad

Copyright © 2020 - Unicare Services All Right Reserved