How do you define Facilities
Management?
The term
"facilities management"
refers to the systems and procedures that ensure the long-term viability of physical assets, including buildings, landscapes, and other infrastructure.
People need to feel relaxed in their surroundings and be able to do their best work when they are in structures that are not just secure but also inviting and productive. The management of facilities is responsible for everything that occurs on the grounds and in the facilities themselves, including the people that work there. The environment where people work, study, play, and life should be pleasant, productive, and environmentally friendly.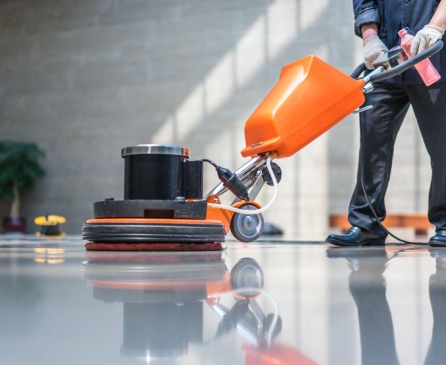 The Advantages of Hiring Unicare
Facility Management Services
Unicare's
goal is to provide you with top-notch, all-encompassing
facility management services in Amaravati
so that you can focus on operating your company successfully. Over the last decade, we've built a strong reputation by serving prominent clients in the area and beyond. This includes some of the world's most well-known corporations. To this end, we provide our staff with cutting-edge education and tools and work hard to ensure that their job is of the highest possible quality for our clients.
Facility management is one of our specialties, and we've a long track record of success in the field. We provide:
All-in-one service
Capacity to function digitally
Working with high-profile companies before.
Provision of services to a diverse set of markets
Coordinating via a central point of contact
Automatic or technology-driven approaches
Rapid response time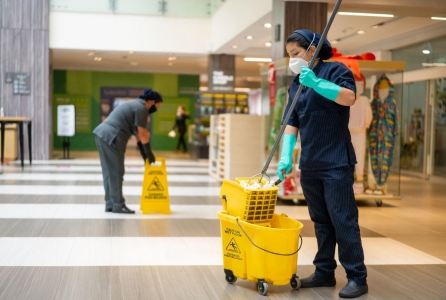 Why are we the best at what we do?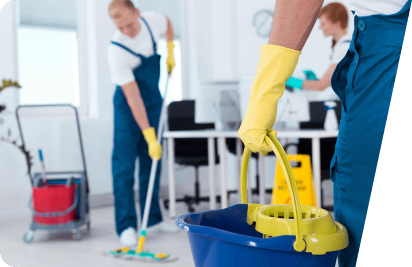 A well-managed and well-maintained workplace does more than make people happy. This improves the quality of working life by making it more secure, fruitful, and pleasurable. This is what separates an office from a productive work environment. And that's where our sponsor, Unicare, comes in.
Unicare provides full-service property management, including everything from day-to-day tasks like cleaning and pest control to more involved jobs like catering and electrical repair. Our top-notch facilities management services allow you to concentrate on what you do best while saving money.
Sectors We Offer Services
Unicare's
Facility Management Services in Amaravati
has provided individualized solutions for various assistance needs for ten years. Our
Facility management services in Amaravati
may be available in many industries, from manufacturing and hospitality to information technology and IT outsourcing. With the help of our skilled labor force and first-rate corporate services, we have made a name for ourselves in various fields throughout India.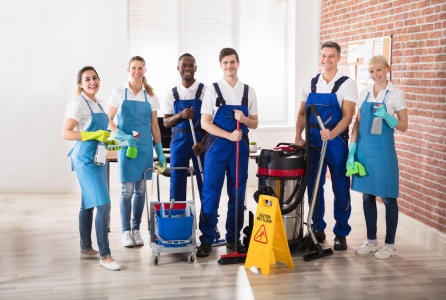 Frequently Asked Questions
What is the role of facility management?
Integration of people, location, process, and technology is at the heart of facility management, which assures an organization's security and effectiveness. Support services include interior and exterior building maintenance following specific infrastructure, assets, and personnel needs.
How do you measure the performance of the facility management services?
Analyze a facility management firm's efficiency, timeliness, and cost-effectiveness by comparing these three metrics. Efficient service keeps its clients happy, undergoes regular process improvements, and boosts output.
What are the types of facility management?
Soft services, demanding services, pest control, sanitation/disinfection, catering, landscaping, and other facility management services may all be provided individually or as part of a larger whole.
Why is facility management vital for your business?
Better planning is possible because of facilities managers' expertise, and preventative actions are implemented to increase the asset and infrastructure's lifespan, cutting maintenance costs and freeing up more productive time.
What should I check in a facility management service?
Check a potential facility management partner's responsiveness, technological sophistication, and capacity for expansion. Discover the company's approach to overcoming obstacles, streamlining its procedures, and achievements in obtaining relevant certifications.

At Unicare Services, we have a team of dedicated people who use cutting-edge tools and technologies to keep your business operating at its optimal capacity. We take pride in offering the facilities management services that keep you, your valuable customers, and your loyal staff safe and secure. Contact us now.
Chennai
Hyderabad
Bangalore
New delhi
Gurgaon
Cochin
Mumbai
Pune
Ahemdabad

Copyright © 2020 - Unicare Services All Right Reserved