All Under One-roof. Avail It!
At Unicare, we add value to our customers' organization by letting them concentrate on their core business competencies while we manage and deliver a top-notch Integrated Facility Management services across India, creating a win-win situation! With over 12 years of domain expertise and in-depth understanding of industry standards and practices, we provide a complete solution to cater to the growing needs of organization.
Our integrated service delivery model includes a wide range of services such as FMS, Housekeeping Services, Security Services, Property Management Services, Office Support Services, M&E Services, Pest Control Services, Disinfection Services and Customer Support.
SECURE YOUR PREMISE WITH ONE OF THE FINEST SECURITY AGENCIES IN BANGALORE – UNICARE SERVICES!
Looking for a professional commercial security services organization that can help you having peace of mind?
Welcome to UNICARE Services!
With the increasing possibilities of robberies, crimes, embezzlement, and many other unfortunate incidents in industrial and commercial premises, it has become crucial for every entrepreneur to safeguard their office/factory, valuables, employees, properties, and their clients as well.
We, the team of UNICARE Services – one of the most trusted and dependable Security Agencies in Bangalore bring you comprehensive security services and safety solutions for all your industrial and commercial regions.
For decades, we have been providing human resources and digital power for securing various industries, including Manufacturing Industry, Educational Institutions, Automobile Industry, Hospitals, Farm Houses, Commercial Buildings, Offices, Retail Showrooms, Malls, and Cinemas, etc.
Driven with professionalism, dedication, commitment, and perfection, Best Security Agencies in Bangalore is engaged in catering to the customers' safety requirements by delivering comprehensive security services in Bangalore. Trust us once & we will never let your trust down!
Our Services in A Nutshell
Office Security Services:
Being one of the finest Security Agencies in Bangalore, we provide end-to-end office security and safety management services by integrating strategic safekeeping planning with both modern technology and workforce, backed by and compliant processes. Our office safety services are delivered by an experienced team of security personnel and well-trained staff to ensure best-in-class services to each customer.
Factory Security Services:
While modern technology safety certainly enhances the way businesses used to protect their premises and valuables, we enrich that experience by integrating the human element into your whole factory safety approach. From monitoring to patrolling, our professional security guards are competent enough to ensure optimal safety to your industrial factory in every possible way, from supervising to guarding.
CCTV Surveillance:
We are competent in offering surveillance services for CCTV cameras installed across your premises. Our security guards are well-versed with the latest CCTV technologies and can operate, monitor, and save security footage from any camera angle. Also, complete discretion is our primary objective. Our vigilant security professionals are professionally trained to keep all footage secrete to the outer world.
Fire Fighting:
Complying with the Regulatory Reform of Fire Safety is mandatory for every commercial and industrial facility. Thus we provide you the most experienced and responsible personnel to establish applicable fire safety procedures for your business. This includes installing, maintaining, and monitoring fire safety equipment, conducting safety drills, and testing and maintaining fire emigration procedures.
Safety & Security Drill:
Security for fire events requires all-embracing planning, management, and coordination of multiple events and individuals. We have extensive experience in conducting and operating fire safety and security drills so that in case of emergencies, you and your properties can be rescued within minutes. By scheduling regular fire and safety drills, we ensure your company proper safety from any potential fire or safety risks.
What Make Us Best In The Industry?
Complete customer satisfaction and extensive experience in the field are the keys to success. And these are two basic aspects that make us stand among the best Security Agencies in Bangalore.
We are an efficient, experienced, and cost-effective security company having a quick response team for all clients.
Our personnel are experienced, trusted, and well-trained to pay attention to detail to everything that poses risks to you or your premise.
Our agency has got support through a dedicated team of highly qualified, trusted, and licensed professionals who are exclusively trained for industrial, commercial, and corporate security needs.
We are dedicated to delivering the highest safety procedures and security control measures to ensure you a safe and secure workplace or factory environment.
Whether it is about your office building, your belongings, your employees, or customers and visitors, we ensure the entire process's safety and security, which is under our surveillance.
From offering complete security solutions for offices, commercial buildings, and factories to planning safety drills, organizing and executing diverse safety scenarios to educate people about risks, CCTV management, we are competent in a wide range of security services.
Our professional and experienced Security Specialists in Bangalore can manage small as well as large-scale safety procedures most professionally and effectively.
Get 24 X 7 Vigilance with Unicare Security Agencies in Bangalore
In a bustling city like Bangalore, ensuring the safety and security of businesses, IT companies, and startups is paramount. With the increasing rate of crimes such as property theft and vandalism, it is essential to have reliable security measures in place. This is where Unicare security agencies in Bangalore come into play. 
With their trained personnel and expertise, security agencies provide a comprehensive range of services to deter and respond to criminal activities. From armed and unarmed security guard services to bodyguard and escort security services, they offer a complete security solution for businesses, IT companies, and startups.
Unicare Security Agencies Play an Important Role in Ensuring Robust Security
To Curb Rising Crime Rates :

Like many major cities, Bangalore is no stranger to different types of crimes. From property theft to vandalism, its residents often face numerous security challenges. Unicare security agencies provide the necessary expertise and trained personnel to effectively deter and respond to criminal activities.

To Secure Your Residential Premises:

Gated communities, apartment complexes, and individual residences frequently rely on our expert security agency to ensure the safety of residents and protect their property. Our professional team at Unicare security agencies in Bangalore offers round-the-clock surveillance and access control services, providing peace of mind and robust security.

To Safeguard High-Profile Events:

Bangalore, the vibrant city, hosts many events, conferences, and cultural festivals all year round. Crowd control, efficient access management, and attendees' safety are paramount to ensure smooth operations. The Unicare security agents ensure that the events go smoothly without miscreant activity.

To Make Sure the Office Buildings are Safe and Secured:

Bangalore, a bustling hub for businesses, IT companies, and startups, constantly needs top-notch security services to safeguard their valuable assets, sensitive data, and, most importantly, their employees. We deploy our expert security guard team to secure the commercial hubs to make them more safe and secure.

To Protect Healthcare Facilities from any Kind of Bad Activity:

Hospitals and healthcare institutions employ the Unicare security agency to provide robust security measures. Our team ensures the healthcare facility has a well-organized environment conducive to optimal patient safety and safeguards valuable medical equipment and pharmaceuticals. 
Summing It Up
When it comes to security, reliability, and trustworthiness are of utmost importance. Unicare security agencies in Bangalore have built a reputation for their professionalism and dedication to providing top-notch security services. Businesses, IT companies, and startups can rely on us to safeguard their premises, assets, and personnel.
Our range of services ensures that all aspects of security are covered. From implementing access control systems and surveillance cameras to conducting regular patrols and managing emergencies, we provide a multi-layered approach to security.
Want to know more about our security process? Visit our website.  
How does a security agency work?
We cater to the customers' safety requirements by providing human resources and digital power for securing various industries. Security Agencies in Bangalore have seen tremendous growth in India. 
What are security agency services?
Being one of the most trusted and dependable Security Agencies in Bangalore, we provide comprehensive security services and safety solutions for all your industrial and commercial regions.
How do I choose a security agency?
Check if the security service is licensed.

Find out the guard attrition rate

Ask for a Service Level Agreement(SLA) 

Quality of the service

Investigate if the agency adheres to govt. rules

Consider the Budget

Check the types of equipment used.
How do I Start my own Security agency?
Make a Plan for your security agency

Registration of the agency

Apply for PSARA License

Validity of PSARA License

Understand the Role of ISO Certification for Private Security Firms

Which ISO Standard is Applicable to Security Agencies
How can Unicare security agencies in Bangalore help deter criminal activities?
Unicare security personnel have 360-degree training in security measures through which we can effectively deter criminal activities. With the help of perfect surveillance & access control services, you can rely on us for safe and secure premises.
Are the security guards provided by Unicare security agencies armed?
Yes, Unicare security agencies in Bangalore offer armed and unarmed security guard services, depending on the specific requirements and preferences of the clients.
How do I contact Unicare security agencies in Bangalore?
You can contact Unicare
security agencies in Bangalore
through their
official website
. We are happy to assist you with any inquiries or requests for their security services. 
What role do Unicare security agencies play in ensuring safety?
When responding to an alarm in any emergency, our security guards swiftly inform a supervisor, their team, or the dispatcher if possible. Timely communication is important to ensure the appropriate authorities are alerted and necessary actions can be taken promptly.
How do you price your security services?
The prices depend on what kind of services you will opt for. For instance, you should have a complete surveillance system with speakers installed. So, for this, it will cost you more.
Our Recent Blogs
Reach out to our latest blogs regarding our services and to know more about us!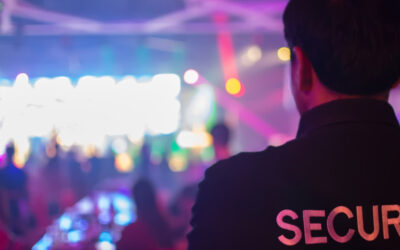 Are you ready to enjoy the Festival of Lights with open arms and an open heart? Diwali, the...

At Unicare Services, we have a team of dedicated people who use cutting-edge tools and technologies to keep your business operating at its optimal capacity. We take pride in offering the facilities management services that keep you, your valuable customers, and your loyal staff safe and secure. Contact us now.
Chennai
Hyderabad
Bangalore
New delhi
Gurgaon
Cochin
Mumbai
Pune
Ahemdabad

Copyright © 2020 - Unicare Services All Right Reserved