All Under One-roof. Avail It!
At Unicare, we add value to our customers' organization by letting them concentrate on their core business competencies while we manage and deliver a top-notch Integrated Facility Management services across India, creating a win-win situation! With over 12 years of domain expertise and in-depth understanding of industry standards and practices, we provide a complete solution to cater to the growing needs of organization.
Our integrated service delivery model includes a wide range of services such as FMS, Housekeeping Services, Security Services, Property Management Services, Office Support Services, M&E Services, Pest Control Services, Disinfection Services and Customer Support.
The best Facility management services keep your home and workplace crime-free and provide you with excellent asset protection
We bring you the best facility management services at your door because we understand the standards the industry needs and have 12 years of domain expertise. We serve the integrated services which have a delivery model including a diversified range of services, like housekeeping services, property management services, security services, FMS, and e-services, etc., An intention to provide our customers the best and satisfy them so that they do not have to cooperate and adjust with it and introducing you with the best facility management company in Bangalore.
Facility management services protect you from suspicious activity.
Security services are one of those facility management services which need a lot of attention and care. With the world getting into its advanced level and increased level of different kinds of crimes, one cannot overlook the risk of facing one of certain such situations in our life. That is why a person chooses a security system in the first place. Our services are designed in a way that suits and adjusts because of their flexibility in every enterprise, be it large enterprises or a blue-collar factory.
Why are we one of the best facility management companies in Bangalore?
Our employees or service providers are made to go through very rigorous training before we allocate them to you because we value the trust you put in us. Our workmen experience physical activity, security training and are made acquainted with the actions that they need to take when they encounter any emergencies. Thus, these are the reasons we are one of the best facility management company in Bangalore.
No need to worry about your property-Facility management services; keep you stress-free and carefree.
Office Security

The availability of an approved security service contractor makes it easy for us to provide the best services to our customers with high standards and proper staff flexibility. We have trained professionals in office security guards who will offer the best service skills as they would be participating in the achievement of your company's goals.

Factory Security

There are different works one needs to do when it comes to factory security. For Example, cleaning mirrors and chrome fixtures and making them as shining as possible. The workers will also clean the glass shower doors from inside and outside both. Other services include removing lime, soap, and mildew from Grout & Corners, replacing or emptying the trash bags, etc.

CCTV Surveillance

In this modern era, one needs an expert to keep an eye on cameras' various happenings. We have advanced and specialized surveillance services through which we can provide the best remote monitoring services. We have an effective surveillance technology that will help you to manage the centralized security system.

Fire Fighting

Fire emergency is one of those situations where the lives of many innocent individuals are at stake and the Fire Fighting services provider needs to be professional and familiar with all the steps which need to be taken to avoid an unwanted event. We would recommend you get acquainted with all the procedure that needs to be followed and get in touch with us if there is any dispute.

Safety and Security Drill

Preparing a strategy for emergencies is the best way to fight your organization's uncertain situations. For self-evident reasons, one cannot think about the un-foreseeable problems, but the ones which the employees very much expect can be quickly dealt with. If an individual announces the drill instead of waiting for the right time, it is better and creates a suitable environment for the employees and increasing efficiencies of them.
Facility management services are your property care partner avail these facilities at a pocket-friendly price! Do you want the best? Visit Unicare and Take No Chance.
What is integrated facilities management services?
Integrated facilities management services include a wide range of services, including housekeeping, security, catering, pest control, maintenance & engineering, landscaping, and customer service, among others. The facility management company in Bangalore provide a carefully curated assortment of services to businesses and industrial clients.
What are the 3 main tasks of facilities management?
The following are the three main tasks of the facility management company in Bangalore : 
Office security 

Factory security 

24×7 surveillance 

Fire fighting services 

Safety and security drill services 
How can facility management be improved?
Following are the steps that can be taken into account for the improvement in the facility management company in Bangalore : 
Upgrade assets and equipment used for facility management 

Include all key stakeholders to smoothen the operations 

Start using the recycling methods to utilise the waste also 

Optimisation of all standard equipment 
How does facilities management support operation?
Facility management companies contribute to the organization's operations through their responsibility for maintaining the most valuable assets, such as property, buildings, equipment and other environments that house personnel, productivity, inventory and other elements of the operation. Moreover, the management also mitigates the risks to lower levels, so less harm occurs to the facilities and personnel. 
What is the best practices in facility management?
The best practices in facility management are as follows: 
With high standards and appropriate staff flexibility, the FMS easily supply the customers with the best services due to the availability of a licenced security service provider for the security process. 

The ability to monitor the many events that occur with cameras on daily basis. The best remote monitoring services help in the process. 

The development of an emergency plan in the need of any ambiguous problem.
Our Recent Blogs
Reach out to our latest blogs regarding our services and to know more about us!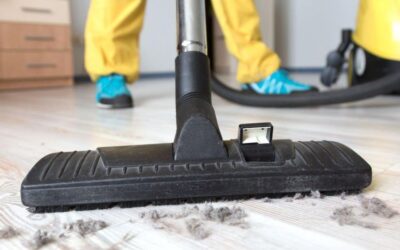 When it comes to maintaining a clean and healthy home environment, accommodating pets while...

At Unicare Services, we have a team of dedicated people who use cutting-edge tools and technologies to keep your business operating at its optimal capacity. We take pride in offering the facilities management services that keep you, your valuable customers, and your loyal staff safe and secure. Contact us now.
Chennai
Hyderabad
Bangalore
New delhi
Gurgaon
Cochin
Mumbai
Pune
Ahemdabad

Copyright © 2020 - Unicare Services All Right Reserved