All Under One-roof. Avail It!
At Unicare, we add value to our customers' organization by letting them concentrate on their core business competencies while we manage and deliver a top-notch Integrated Facility Management services across India, creating a win-win situation! With over 12 years of domain expertise and in-depth understanding of industry standards and practices, we provide a complete solution to cater to the growing needs of organization.
Our integrated service delivery model includes a wide range of services such as FMS, Housekeeping Services, Security Services, Property Management Services, Office Support Services, M&E Services, Pest Control Services, Disinfection Services and Customer Support.
HOW HAS DISINFECTION SERVICES IN HYDERABAD BECOME THE NEED OF THE HOUR?
This pandemic has shown us the worst. Certain guidelines and precautions have to be made for every place. Unicare Services has taken the responsibility to handle such things. We deal with all types of sanitization.
We are here in Hyderabad to do the right job. Our Disinfection Services in Hyderabad is the best and affordable. Many clients choose us to do all types of sanitization of their working spaces after lifting lockdown.
The job is always productive and helpful for the employees. We can free the entire building from any type of virus and bacteria to provide a secure and healthy environment for every worker.
Kill the Infected Areas of Your Office Buildings– Book Us Now
Cleaning your entire workspace can assure you to work freely. We can do all types of required disinfection services to eliminate the threats for the employees. Our job is always simple and productive.
We never compromise with the quality of materials such as sanitizers. We use very productive items that can eliminate the threat. This pandemic has given us the worst experience. That is why we are the Best Disinfection Services in Hyderabad.
Many offices in Hyderabad had suffered due to this dangerous pandemic. We do many methods to get rid of the virus and keep your offices' interior and exterior parts clean.
We follow the following protocols to generate the perfect plan for Disinfection Services in Hyderabad:
Use of organic matter
Use of water, soap
No toxic chemicals usage
Remove different types of dirt and debris
Elimination of organic materials such as secretions, blood, excretions, etc.
Trained Experts
Use of different types of cleaning equipment
Following standard precautions
We follow the protocols and do our job so precisely. This is the result of our success and achievement. We have become the Best Disinfection Services in Hyderabad. Our service is very popular and effective.
Sanitization at Office's Working Spaces
Our Disinfection Specialists in Hyderabad job is to provide the best property maintenance service and other cleanups. Disinfection services are also a part of our cleaning service protocol. We do different types of disinfection services at different working spaces.
We work so hard to provide a hygienic environment for every worker around the office. That is why we have upgraded our name and position as the Best Disinfection Services in Hyderabad.
Clients love our work and want to hire our services. In this pandemic, many offices are starting to reopen after lifting restrictions by the Government. We need to follow all types of guidelines to do our work without making any errors.
Practice color-coded cleaning
Use a one-way wipe down
Use of proper chemicals
Tech disinfect
Heavily promote handwashing
Survey the site and engage with required apparatus
Inspection of the site
Monitoring the threat limit
Preferable use of PPE (Personal Protective Equipment)
Rise of Our Popularity in Hyderabad
Unicare Services has served almost more than 250 clients. They have stated their reviews in favor of our company. Our company is the most capable company that can handle the management of tall buildings.
We have appointed our Disinfection Specialists in Hyderabad by giving them training for longer periods. We also prefer the education from the expert trainers.
We have developed certain tips that we recommend our clients follow in their working spaces:
Hand wash is mandatory
Stay flexible
Do not come to the office if feeling a little dizzy
Avoid gatherings
Sanitize your table or cabin
Follow Work from the home protocol (if possible)
Cut-off the business trips
Raise awareness among employees
Now, we have raised our services at more than 12 locations. We are functional with the most experienced number of staves. You can get 100% statutory compliance from us. We do not give our clients any chance to raise any discomfort without services.
All of our clients feel productive and show their respect for our services. That is why we can run our disinfection services successfully in Hyderabad. Procedures are extremely easy for us. We just need to make sure that every work should come under our protocol.
In this pandemic, disinfection and other types of sanitization are the only ways to fight against the super virus. Disinfection Specialists in Hyderabad can do it together as a family.
What are three types of disinfection?
Quats

Iodophors

Hypochlorites
What is the procedure for disinfecting premises?
-Disinfection of large surface areas by misting
-Disinfection of surfaces by spraying
-Disinfection by bio-cleaning
What is the most common method of disinfection?
Hypochlorites are the most commonly used chlorine disinfectants. Sodium Hypochlorite is commercially available as household bleach. This EPA-registered chemical is stable and fast-acting.
What are the qualities of a good disinfectant?
Broad-Spectrum Effectiveness. 

Active and Stable. 

Safe for People and Animals. 

Environmentally Safe. 

Leaves No Damage or Odor.

Affordable. 

Straightforward Usage.
What is the difference between cleaning and disinfection?
Cleaning removes loose soils, preparing the surface or object to be disinfected. Disinfecting kills germs on the surface, preventing them from spreading. 
Our Recent Blogs
Reach out to our latest blogs regarding our services and to know more about us!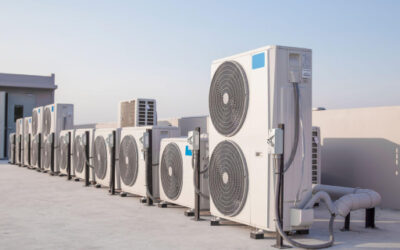 In an era where environmental responsibility has become paramount, property management companies...

At Unicare Services, we have a team of dedicated people who use cutting-edge tools and technologies to keep your business operating at its optimal capacity. We take pride in offering the facilities management services that keep you, your valuable customers, and your loyal staff safe and secure. Contact us now.
Chennai
Hyderabad
Bangalore
New delhi
Gurgaon
Cochin
Mumbai
Pune
Ahemdabad

Copyright © 2020 - Unicare Services All Right Reserved