All Under One-roof. Avail It!
At Unicare, we add value to our customers' organization by letting them concentrate on their core business competencies while we manage and deliver a top-notch Integrated Facility Management services across India, creating a win-win situation! With over 12 years of domain expertise and in-depth understanding of industry standards and practices, we provide a complete solution to cater to the growing needs of organization.
Our integrated service delivery model includes a wide range of services such as FMS, Housekeeping Services, Security Services, Property Management Services, Office Support Services, M&E Services, Pest Control Services, Disinfection Services and Customer Support.
UNICARE:- WITH ITS REMARKABLE DISINFECTION SERVICES IN CHENNAI
The threat of getting in contact with the deadliest virus or disease is always there in every human soul. So isn't it better to take precautions than a cure? Chennai, now your stress will be a bit lessened and you can walk outfit and pleasing, as Unicare Disinfection Services in Chennai is your best stop for world-class services. We are here to make your workplace and the living place healthy and safe to sustain without any tension.
OBJECTIVE TO CHOOSE UNICARE DISINFECTION SERVICES IN CHENNAI
It is just not the threat of the virus, but few more issues might challenge your health in a workplace and living room. The vacuum becomes unhealthy and contaminated because of not-so-good air quality, which can cause many respiratory problems – the highest peak to get in touch with various gases is congested traffic, human interactions, and activities.
Other reasons could be – locations locked with not so frequently used substances that can invite potential bacteria.
The ground realities are enough to open your mind and trigger you to prioritize your stay's health and circumjacent. Don't worry. Unicare Disinfection Services will guide you on how to proceed step by step. We will fight against this never-ending problem together and not let any of it come near the people that matter to our client. The delivery of the services will be perfect, that is a promise.
UNICARE DISINFECTION SERVICE – ALERT ZONEThere are few high containment zones around you, and Unicare Disinfectant Service in Chennai is highlighting it to work on it:-
Any dining or cooking place comes under the alert zone: Canteen, Pantry, Kitchen, and Serving.
The place where face-to-face interaction is more common: Reception and Counter.
Rooms more than five to six people: Meeting or Conference room.
A room full-useful and machinery objects: Production Warehouse and Storage room.
The most eye-catching spots: Gym, Mall and Commercial places.
PERKS OF UNICARE DISINFECTION SERVICESUnicare Disinfection Services in Chennai, the supreme leader in southern India for its outstanding property and facility maintenance and unnecessary repairs, provides the customer with everything, including Biohazard and Disaster cleanup to fire and mold remediation. Unicare makes sure to take their duty of disinfecting and cleaning seriously and wondering how to prevent getting ill from a cleaning viewpoint? The general question anyone will come across – and often mind comes up with words like 'Disinfect' and 'Sanitize.' These words are considered to be much in common, but they have particular importance:
Sanitization:
Eliminate most of the covered pathogenic microbes from a surface, henceforth lessen the chances to get unhealthy.
Disinfection:
Unicare Disinfection Service has more sustainability effect on the most pathogenic microbes. Disinfectants need to dwell time powerful against the microbes, and it often advertises to drop. Moreover, disinfectants are proved more on inanimate surfaces; however, they can often turn weak if they contact organic matter.
There are countless varieties of sanitation tools; way and equipment options are available in the market. Sanitizing solutions range on various aspects such as –
Costs,
Convenience,
Contract complexity
The scope of work coverage
And technical specialization.
Unicare Disinfection Services in Chennai aims to offer peace and relaxation of mind by assuring safety, deliverance, efficacy, and credibility to Unicare clients. There won't be any complaints or regrets—a word from our side.
For the future clients of Unicare Disinfection Services in Chennai  we are termed as the best and professional disinfection specialists in the market because of specific reasons:-
We always make sure to conduct a proper – Site Risk Assessment and Survey before working.
Personal Protective Equipment (PPE) is a must for our men at work.
Quality is assured.
Inspection and monitoring are indeed done on time.
Follow-up is always there.
Unicare is prominent for its top-notch services in disinfectant services for the last eleven years. Click On The Mentioned Link Below and get updated more on the topic.
What disinfection products do we use?
At Unicare Services, we use top-notch quality disinfectant solutions.
What safety measures are taken during a disinfection service?
Unicare Services always make sure to follow all safety protocols like:
Site Risk Assessment and Survey before working.

Personal Protective Equipment (PPE) is a must for our men at work.

Quality is assured.

Inspection and monitoring are indeed done on time.

Follow-up is always there.
How long does a disinfection service take?
Unicare cares about its clients, therefore we provide the quickest disinfection services in Chennai without compromising on the quality of our service.
How much does a disinfection service cost?
Disinfection services in Chennai depend on the type of service you require. To know about our prices, contact us at Unicare!
How often does a disinfection service need to be carried out?
This depends on the size and purpose of the building you want to get disinfected. Contact us at Unicare to get further information.
Our Recent Blogs
Reach out to our latest blogs regarding our services and to know more about us!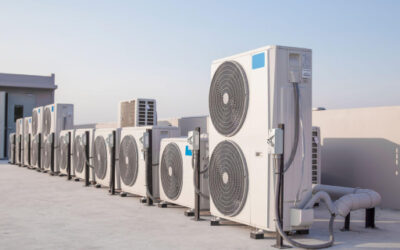 In an era where environmental responsibility has become paramount, property management companies...

At Unicare Services, we have a team of dedicated people who use cutting-edge tools and technologies to keep your business operating at its optimal capacity. We take pride in offering the facilities management services that keep you, your valuable customers, and your loyal staff safe and secure. Contact us now.
Chennai
Hyderabad
Bangalore
New delhi
Gurgaon
Cochin
Mumbai
Pune
Ahemdabad

Copyright © 2020 - Unicare Services All Right Reserved