All Under One-roof. Avail It!
At Unicare, we add value to our customers' organization by letting them concentrate on their core business competencies while we manage and deliver a top-notch Integrated Facility Management services across India, creating a win-win situation! With over 12 years of domain expertise and in-depth understanding of industry standards and practices, we provide a complete solution to cater to the growing needs of organization.
Our integrated service delivery model includes a wide range of services such as FMS, Housekeeping Services, Security Services, Property Management Services, Office Support Services, M&E Services, Pest Control Services, Disinfection Services and Customer Support.
UNICARE – PROPERTY MANAGEMENT SERVICES AND HYDERABAD IS PAR EXCELLENCE
Are you a workaholic? Are you in the dilemma of managing time from the pile of papers and keeping your surroundings clean? The Property Management Services in Hyderabad is there to ease your tension and be the needed helping hand.
UNICARE CARE TO PROVIDE THE BEST PROPERTY MANAGEMENT SERVICES
A healthy environment is the key to success. It just doesn't keep the working body healthy. It leaves the best impression on the visitor's hearts. Unicare, which has been proving its metal for the last 11 years as an all-rounder in the field, is all set to provide the Best Property Management Services in Hyderabad by making your living area cleaner, garden greener, and cabins or rooms fresh and better.
We promise to deliver the best and unique Property Management Services, which will leave you awestruck, and you are going to experience full house cleaning services.
PROPERTY MANAGEMENT SERVICES IN HYDERABAD BY UNICARE COVER A WIDE RANGE OF ASSISTANCE
Services include:-
M & E-Services
Unicare is adept in outsourcing – Mechanical, Electrical & Plumbing firm, and it also provides MEP consulting engineers in India. Who can reconstruction projects in a wide range of any sector?
Building Maintenance
The services under building maintenance include Staircase and Corridor cleaning, Lift mop, Wastage Removal on time to time, Day-to-day Area Cleaning, Glass Shining, and Swimming pool Maintenance.
Pest Control Services
The pest control services count as an essential factor because of hygiene issues. Unicare takes care of it by providing – Anti Cockroach and Termite Treatment timely, General and Wood Disinfestations, Mosquito Control is must done by us, Rodent and Fly Control and Fumigation, and Beehive Elimination.
Landscaping
These areas are less used in day-to-day affairs. Unicare takes special care of it – Construction and Maintenance of green places will be done, our staff members will look in the Parking space management will be maintenance, External cleaning, and Potted Plant Maintenance.
Facade Cleaning
Unicare facade cleaning experts provide an up-to-date surface treatment with unique washing and cleaning techniques of our department to extract dirt, dust, grease, moss and deliver the cleansed area a protective coating. It is crucial for the firm as the external look leaves a considerable impression on arrivals about internal design.
High-Level Cobweb Cleaning
Unicare exterior cleaning is just not limited to outlook but also adds – gutter washing and maintenance, wipe roof and wall cladding. During holidays internal level dust downs of – girders, pipework, and ducting can be done.
And here is another note for you, i.e., our beloved consumer; all these Property Management Services are much pocket-friendly.
REASONS TO GO FOR UNICARE PROPERTY MANAGEMENT SERVICES IN HYDERABAD
The Unicare Property Management Service can serve all the services mentioned earlier to your industry or organization in Hyderabad. A clean and green breathing space indicates a fit and refined living and promises a poised atmosphere to sustain. Humans believed to live by that aphorism every day. Unicare polished and skilled men conduct a safe, secure, and effective process of excluding dust particles like – Dirt, Debris, Algae, or any other organic debris from a person's living place by using low-pressure detergent. Keeping the surrounding environment clean and presentable helps keep his/her healthy, fit, and refined, which is a vital and concrete step our customer can take to protect his/her home against hazardous viruses and other dangerous pathogens.
Unicare top-notch commercial cleaning services stand as the best-in-industry concerning tools and techniques that guard life.
MOTTO OF THE BEST PROPERTY MANAGEMENT SERVICES IN HYDERABAD BY UNICARE
We seek: Happy and satisfied customers are our goodwill, and we ensure to deliver our best to keep it on in which there are more than three hundred clients.
GUIDE TO THE PROPERTY MANAGEMENT SERVICE IN HYDERABAD
The principles made by the company guide the Unicare Best Property Management Services in Hyderabad. So keeping in mind that, for our clients, we have listed a few of them to let them know about it:-
The quality measures are globally approved.
We are servicing the highest quality deliverance at the lowest and pocket-friendly achievable costing.
Property Management Service Unicare will self-manage services with full control and be undertaken at a single stroke.
There will be zero scopes of Unicare staff getting tired or less in number. The services on feet will be 24*7.
Materials used will be of notch quality with the best implementation.
Unicare's exceptional team of engineers surely remembers telling customers about zones they are currently working on without fail and replacing the client's office tools. The owner of the cabin will be informed beforehand by our staff member.
Unicare Property Management Services in Hyderabad is best known for its quality services in various sectors. Click On the Mentioned Link Below and help yourself with the heartwarming results to learn more about it.
What are the legal responsibilities of a property management company?
The responsibility of property management services in Hyderabad is to find qualified tenants for the properties they manage while adhering to all the property rules.
What is property management services?
Property management services in Hyderabad perform the daily oversight of residential, commercial, or industrial real estate by a third-party contractor.
Why is property management important?
A property management company will perform tenant screening, provide safety of the property as well as to conduct regular maintenance. 
What is the difference between property and facility management?
Property Management refers to the management of the physical environments like grounds, roofs, lighting etc. Facilities Management is the management of services within the property such as HVAC, Elevators, Data Centers etc.
Is Property Management stressful?
With Unicare, property management service in Hyderabad is jow made easy. We'll take over all property-related headaches from you, at the best prices.
Our Recent Blogs
Reach out to our latest blogs regarding our services and to know more about us!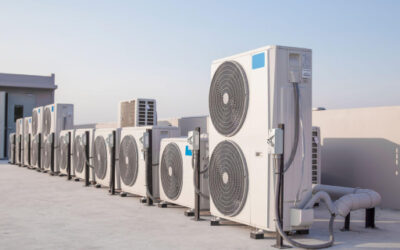 In an era where environmental responsibility has become paramount, property management companies...

At Unicare Services, we have a team of dedicated people who use cutting-edge tools and technologies to keep your business operating at its optimal capacity. We take pride in offering the facilities management services that keep you, your valuable customers, and your loyal staff safe and secure. Contact us now.
Chennai
Hyderabad
Bangalore
New delhi
Gurgaon
Cochin
Mumbai
Pune
Ahemdabad

Copyright © 2020 - Unicare Services All Right Reserved