All Under One-roof. Avail It!
At Unicare, we add value to our customers' organization by letting them concentrate on their core business competencies while we manage and deliver a top-notch Integrated Facility Management services across India, creating a win-win situation! With over 12 years of domain expertise and in-depth understanding of industry standards and practices, we provide a complete solution to cater to the growing needs of organization.
Our integrated service delivery model includes a wide range of services such as FMS, Housekeeping Services, Security Services, Property Management Services, Office Support Services, M&E Services, Pest Control Services, Disinfection Services and Customer Support.
Unicare Offers Top-Rated Security Services in Navi Mumbai
A security guard is one of the first people you might notice as you approach any enterprise building or industry. A security guard will typically sit outside the premises and control who can and cannot enter. In other words, they safeguard the building or home from burglary, theft, and damage.
In this rapidly changing world, maintaining constant vigilance around your premises is very important. Unicare security services in Navi Mumbai is a multi-layered organisation which consists of competent and alert guards. The team employs a complete strategy to manage risks effectively. 
Security Services in Navi Mumbai
Under the PSARA Act, around 950 active registered security agencies in Mumbai and 260 active registered security agencies in Navi Mumbai provide private security services in and around Mumbai. One such security service provider is Unicare security services which executes its function very efficiently. Unicare security services in Navi Mumbai and Maharashtra consist of certified and trained personnel to deliver efficient facility management services.  
One Among The Best: Unicare Security Services 
Unicare Services is consistently ranked among the top ten security firms in Navi Mumbai. The company's world-class service and swift problem response have enabled it to give the best security service in various regions of the country, including Thane and Navi Mumbai.  The goal of Unicare security services in Navi Mumbai is to be the most trusted corporate security firm.  Unicare's workers are stationed at various locations after rigorous training and emergency drills. In this way,  the company ensures that its customers get the possible security services and be stress-free in protecting their buildings or organisations. 
In addition to providing expert security services in Thane and Navi Mumbai, the team also offer housekeeping and facility management services.  
Efficient Security Services Under Unicare Roof  
Commercial and Industry Services
Unicare's corporate and industrial sector protection comprises security services at offices, factories, and warehouses, among other locations. The team provides modern security by providing 24/7 mobile patrols, protection logs, CCTV installation and monitoring, and so on. The company also provides experienced and adept door supervisors for better security. Further, Unicare Services provides tailored services to meet the customers' specific needs. 
Residential Security Services
The team has extensive experience providing security services on building sites and residential areas. Unicare's security personnel are always well-dressed in uniform and on time for work, which ensures complete security. 
CCTV Surveillance Services
To provide customers best of the security services, the team executes remote video monitoring across the enterprises or premises. It provides services using cutting-edge video and two-way audio technology, as well as partial compliance with international standards, and can thus guarantee robust, comprehensive, and error-free surveillance. The effective security surveillance solutions of Unicare security services in Navi Mumbai use IP technology to help you centralise security system management and easily integrate onsite and remote requirements.
To learn more about Unicare services, visit the official website.
Why Choose Unicare Security Services in Navi Mumbai? 
Available 24/7

Personalised service

Keep clear transparency in dealing with clients 

Flexible adjustments 

Prevent crimes and protect the premises decisively

Deliver unified, integrated security to client's properties

Capable of handling emergencies efficiently

Police-verified security guards

Friendly & supportive of clients

Robust reporting 
Summing It Up 
At Unicare Services, the team is dedicated to providing its clients with the best security services in Navi Mumbai. The client's needs and desires are Unicare's first concern. It builds long-term relationships with its clients by providing the best security services. 
Our employees receive the highest education possible to provide our clients with the best service. We are always updating our officers with new technology and procedures in order to provide you with the finest safety assistance possible. 
The company also has an experienced background management team constantly developing new tactics and plans for presenting a safe atmosphere to our clients. 
For more detailed information about our security service, contact us at +91 96770 88801
Or 
write to us at: sales@unicareservices.in
Frequently Asked Questions (FAQs)
What do security services encompass?
The security services offer various security-related services, including patrolling and monitoring, traffic control, access management, and even detecting fires and thefts. The term "personal and property protection services" is an umbrella term that encompasses all of these offerings.
How to book Unicare security services in Navi Mumbai?
You can easily book the security services from Unicare by contacting: +91 96770 88801 or writing to us at: sales@unicareservices.in.
What makes Unicare Services unique?
The following factors make Unicare Services unique: 
A unique business structure that guarantees genuine security support.

Management of client relationships with a focus on proactive strategies.

The specialised software environment for CCTV surveillance. 

The highest degree of openness.
In what ways do closed-circuit televisions ensure safety?
  Unicare's services use cutting-edge technologies, including two-way audio and video, as well as incomplete confirmation in accordance with international standards, to ensure reliable, exhaustive, and foolproof monitoring.
In which states other than Navi Mumbai Unicare Services provide its services?
 Unicare Services provide its extensive security services in states like Chennai, Cochin, Ahmedabad, Pune, Mumbai, New Delhi, Bangalore, Navi Mumbai, and Gurgaon.
Our Recent Blogs
Reach out to our latest blogs regarding our services and to know more about us!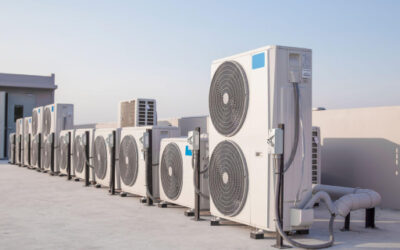 In an era where environmental responsibility has become paramount, property management companies...

At Unicare Services, we have a team of dedicated people who use cutting-edge tools and technologies to keep your business operating at its optimal capacity. We take pride in offering the facilities management services that keep you, your valuable customers, and your loyal staff safe and secure. Contact us now.
Chennai
Hyderabad
Bangalore
New delhi
Gurgaon
Cochin
Mumbai
Pune
Ahemdabad

Copyright © 2020 - Unicare Services All Right Reserved