All Under One-roof. Avail It!
At Unicare, we add value to our customers' organization by letting them concentrate on their core business competencies while we manage and deliver a top-notch Integrated Facility Management services across India, creating a win-win situation! With over 12 years of domain expertise and in-depth understanding of industry standards and practices, we provide a complete solution to cater to the growing needs of organization.
Our integrated service delivery model includes a wide range of services such as FMS, Housekeeping Services, Security Services, Property Management Services, Office Support Services, M&E Services, Pest Control Services, Disinfection Services and Customer Support.
Ensure safe and clean surroundings with Unicare pest control services in Pune.
New diseases could prevail as the city spaces grow and enhance the lifestyle. We are aware of how the pandemic turned lives upside down. We consider enhancing every possibility to improve the workplace and homes towards better health and hygiene systems. To help people adhere to better health performance, Unicare Services provide pest control services in Pune to organizations and homes. Our pest control services are in high demand due to commendable services and customer satisfaction. So, never think twice about health precautions. Book a schedule today and get the deep cleaning with pest control services in Pune!
Make a choice towards cleanliness today!
Why is pest control essential? 
Pest control is essential to maintain a healthy and safe living and working environment. Pests, such as insects, rodents, and other creatures, can cause significant damage to property and pose a threat to human health. Here are some reasons why pest control is essential:
Protected property: Pests can cause significant damage to buildings, furniture, and other structures. Termites, for example, can destroy wooden structures, while rodents can gnaw through electrical wires and cause fires. Our pest control services in Pune can help prevent this damage, saving property owners from costly repairs.
Prevents the spread of diseases: Pests can carry and spread diseases, such as salmonella, E. coli, and West Nile virus. Mosquitoes, for example, transmit diseases such as malaria, dengue, and Zika. By abiding by Unicare pest control services in Pune, you can prevent the spread of these diseases by eliminating or reducing the pest population.
Ensures food safety: Pests, such as rodents and cockroaches, can contaminate food, leading to food poisoning and other health problems. In the food industry, pest control is essential to stop the spread of foodborne illnesses and maintain food quality.
Improves quality of life: Pests can be a nuisance and cause stress and anxiety, affecting people's quality of life. People can live and work in a cleaner, healthier, and more comfortable environment by controlling pests.
Top pest control services offered at Unicare 
Removing dust: Dust can accumulate on surfaces over time, making your home look dull and unclean. Our cleaning team will use specialized tools to remove dust from all surfaces, including furniture, shelves, and decorative items. This helps to stop further accumulation of dust and controls the pests.
Deep cleaning of windows: Our team will clean your windows inside and out, removing any dirt, grime, cobwebs or streaks. We use specialized cleaning products to ensure your windows are left sparkling clean. 
Stain removal: We help remove stains from floors, baseboards, doors, and furniture. Stains are difficult to remove, especially if they've been sitting for a while. In addition, these stains can further develop pests and increase the spread of insects, causing unhygienic conditions. Our team will use specialized stain removal products and techniques to remove any stains on your floors, baseboards, doors, and furniture. 
Deep house cleaning: Our team will also clean your ceilings, kitchen utensils, and equipment to ensure your home is spotless. We use specialized cleaning products to ensure that all surfaces are pest free and ensure a clean home.
Vacuum cleaning and floor cleansing: Our team uses high-powered vacuum cleaners to remove dirt and debris from your floors, carpets, and rugs. We will then use specialized floor cleansing agents to clean your floors deeply, leaving them looking new and fresh.
Special disinfectants and surface agents: We use specialized disinfectants and surface agents to ensure that your home is clean and free from harmful bacteria and viruses. Our team will pay close attention to high-touch surfaces such as doorknobs, light switches, and countertops to disinfect them thoroughly.
Conclusion: 
Unicare Services offers professional and reliable pest control services in Pune. We use equipped techniques and the latest equipment to remove pests from your home or office effectively and efficiently. With years of experience, the team of experts has the knowledge and expertise to tackle various pest problems. Our pest control services include the elimination of common pests such as cockroaches, ants, mosquitoes, termites, bed bugs, rodents, and more. In addition, we also offer customized solutions to address specific pest problems that you may be facing. So wait no more and combat a pest-free atmosphere from our Unicare pest control services in Pune at the earliest.
Contact us today at +91 96770 88801 / 05 to book a schedule
Visit our services to customize your needs.
Why do I need pest control?
Pests can cause damage to your property, spread diseases, and create an unclean living environment. Regular pest control services can help prevent these problems and ensure your home or office remains pest-free.
Are pest control chemicals safe for humans and pets?
Professional pest control companies like Unicare Services use chemicals and products approved by the government and safe for humans and pets. However, following safety measures during and after pest control treatments is still important, such as keeping children and pets away from treated areas.
How often should I get pest control services for my home?
The pest control services frequency depends on the severity of the pest accumulation and the type of pest. Some pests, such as termites, require annual inspections and treatments, while others may only require occasional treatments.
Can I do pest control myself?
While DIY pest control is possible, it is often less effective than professional pest control services like Unicare. Professional pest control companies in Pune have the expertise and equipment to identify and eliminate pests effectively and efficiently.
How do I prepare for a pest control treatment?
We at Unicare Services will provide you with specific instructions on how to prepare for treatment. Generally, you must remove all food, dishes, and pet bowls from the treatment area and cover aquariums or fish tanks. You may also need to vacate the area during the treatment and for a certain period afterwards.
Our Recent Blogs
Reach out to our latest blogs regarding our services and to know more about us!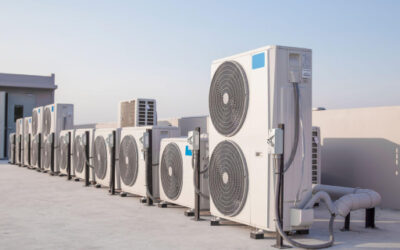 In an era where environmental responsibility has become paramount, property management companies...

At Unicare Services, we have a team of dedicated people who use cutting-edge tools and technologies to keep your business operating at its optimal capacity. We take pride in offering the facilities management services that keep you, your valuable customers, and your loyal staff safe and secure. Contact us now.
Chennai
Hyderabad
Bangalore
New delhi
Gurgaon
Cochin
Mumbai
Pune
Ahemdabad

Copyright © 2020 - Unicare Services All Right Reserved