All Under One-roof. Avail It!
At Unicare, we add value to our customers' organization by letting them concentrate on their core business competencies while we manage and deliver a top-notch Integrated Facility Management services across India, creating a win-win situation! With over 12 years of domain expertise and in-depth understanding of industry standards and practices, we provide a complete solution to cater to the growing needs of organization.
Our integrated service delivery model includes a wide range of services such as FMS, Housekeeping Services, Security Services, Property Management Services, Office Support Services, M&E Services, Pest Control Services, Disinfection Services and Customer Support.
Unicare Pest Control Services in Delhi: Revamp Your Home with Our Detailed Cleaning Processes!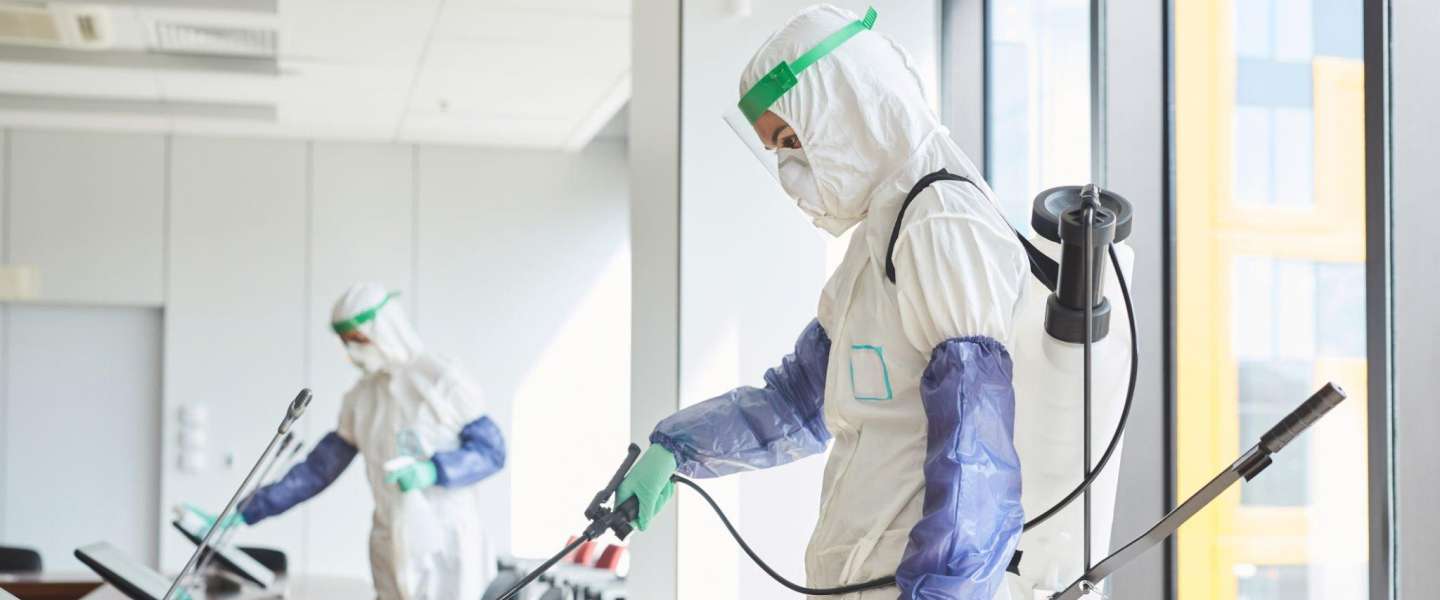 Pest control is a huge job in metropolitan cities. Pest control services in Delhi from Unicare keep you safe from insects that are bad for your health and can cause expensive damage to your property. People usually think about getting rid of cockroaches, spiders, or fleas when they hear "pest management" or "pest control." But, for the safety of everyone, there needs to be a way to get rid of pests.
At Unicare, the team provides professional services to cover everything under the roof, from removing dust and deep cleaning windows to disinfecting floors, baseboards, doors, furniture, ceilings, kitchen utensils, and more. In addition, the company's professionals go the extra mile to disinfect surfaces with special agents and disinfectants to ensure 100% client satisfaction.
What's Covered in Unicare's Pest Control Services Plan?
A typical plan in Unicare takes care of the most common pests. The experienced team knows how to get rid of a wide range of these pests safely and effectively.
Bees
Wasps
Spiders
Beetles
Cockroaches
The Unicare professionals can keep these pests away by visiting once a month or every three months.
Excellent and Ready to Suit Unicare Pest Control Plans For Everyone in Delhi
The Unicare pest control services in Delhi offer tailor plans for all its clients. You can tell us what kind of animals/pests you want to get rid of, and the team will do it for you.
The team can get rid of and protect your home against furry intruders like:
Mice
Rats
Squirrels
Moles
Birds
Cockroaches
In addition, the team can make a plan to deal with pests that eat wood and can cause serious damage inside, such as ants and wood termites.
No matter what problems make your home feel like a breeding zone, the Unicare team will help you. Unicare professionals can make your house feel like home again with safe treatments for your family and the environment. With the flexibility of a service plan, the company can keep making changes to fit your changing needs.
Unicare Pest Control Services in Different Areas
Offices
Hotels
Homes
Restaurants
Industries
Why Trust Unicare Pest Control Services?
No Visiting Charges
Certified and Expert Technicians
Service Warranty
Same-Day Service Delivery Process
Extensive and Effective Disinfection Services
Standard and Affordable Prices
Safety and Sustainable Policies
Integrated Pest Management
Complete Customer Support
Let one of the Unicare-friendly team members look at your pest control needs and give you a free quote on a plan to keep all types of pests out of your home.
Make sure you ask about the guarantees and warranties that back up the pest control services in Delhi.
Summing It Up
Unicare's pest control services in Delhi offer everyone excellent and ready-to-suit plans. With a team of experienced professionals, the company can effectively eliminate a wide range of common pests, such as bees, wasps, spiders, beetles, and cockroaches. Unicare professional technicians have the best insecticides and methods for removing problems and making you and your family feel better. In addition, our services are reasonable and easy on the wallet.
The team also takes extra steps to ensure all surfaces are disinfected to ensure 100% client satisfaction. Furthermore, with their tailor-made plans, customers can be sure that Unicare has a perfect plan.
You can visit the official website for more information.
Or Write to us at: sales@unicareservices.in
What types of pests can Unicare's team get rid of?
Unicare's team can eliminate bees, wasps, spiders, beetles, cockroaches, mice, rats, squirrels, moles, birds, and cockroaches.
Does Unicare provide tailor-made plans?
Yes, Unicare provides tailor-made plans that are custom-made to suit the needs of each client. Further, the services are very flexible that can be suited to every client's needs.
Does Unicare provide regular maintenance plans?
Yes, Unicare provides regular maintenance plans that include visiting once a month or once every three months. This helps prevent any future pest infestations.
What exactly is the control of pests?
A service specializing in pest management is a method that may be used to exterminate numerous kinds of hazardous and destructive pests, insects, and other types of bugs from places where people live or work. You will find that working with a reputable company that offers pest control services greatly assists you in preventing and managing unwanted insects and rodents.
How long will the treatment for the pests keep working?
The length of time needed for pest treatment is variable and is based on the kind of pest and the severity of the infestation. In the case of specific pests, a single treatment session is sufficient, but others, such as fleas and bed bugs, require either one or two treatment sessions.
So, get ready to give your home a refreshing makeover with Unicare's expert pest control services in Delhi!
Our Recent Blogs
Reach out to our latest blogs regarding our services and to know more about us!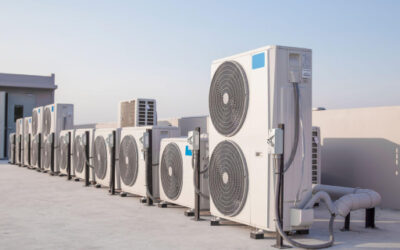 In an era where environmental responsibility has become paramount, property management companies...

At Unicare Services, we have a team of dedicated people who use cutting-edge tools and technologies to keep your business operating at its optimal capacity. We take pride in offering the facilities management services that keep you, your valuable customers, and your loyal staff safe and secure. Contact us now.
Chennai
Hyderabad
Bangalore
New delhi
Gurgaon
Cochin
Mumbai
Pune
Ahemdabad

Copyright © 2020 - Unicare Services All Right Reserved