All Under One-roof. Avail It!
At Unicare, we add value to our customers' organization by letting them concentrate on their core business competencies while we manage and deliver a top-notch Integrated Facility Management services across India, creating a win-win situation! With over 12 years of domain expertise and in-depth understanding of industry standards and practices, we provide a complete solution to cater to the growing needs of organization.
Our integrated service delivery model includes a wide range of services such as FMS, Housekeeping Services, Security Services, Property Management Services, Office Support Services, M&E Services, Pest Control Services, Disinfection Services and Customer Support.
Make Your Facility Spaces Greener and cleaner With Unicare Facility Management Services in Pune. 
Facility management is an important aspect of running a successful business or enterprise. It majorly contributes to the effective and manageable growth of the organisation. Managing day-to-day operations comprises the facility management services in Pune. 
A clean and hygienic facility place ensures a better working environment and healthy living which Unicare Services extensively provide. To make the customers' life more comfortable in their facilities, the Unicare service team utilises the most advanced products and methods available in the market. This makes the services from the company more trusted and reliable. 
The Best In The City  – Unicare Facility Management Services
The goal of Unicare Services is to maintain the same level of orderliness and cleanliness that one would expect in any office/facility setting. You may rest easy knowing that the purity and sanctity of your workplace will be preserved because of the Unicare facility management services in Pune. 
Unicare Services is well regarded as providing the highest quality facilities management services available anywhere in Pune with its reliable and expert team. The management service agency manages and maintains all types of facilities inside an enterprise. The team accomplishes an impressive job by employing a broad set of measures and methods.
Employing the facility management service increases its cost efficiency, ensures good hygiene standards, and manages health and safety requirements.
Know the company better here. 
Services Offered :
External surfaces are important and reveal a lot about your organisation! 
It can damage your organisation's proficiency and strike a thought about its internal capabilities. As a result, it's important to keep it shining. With Unicare's innovative washing and cleaning processes, its façade cleaning professionals deliver a great surface treatment to remove dirt, stain, oil, and moss and provide a protective covering to the cleansed area. 
Proficient & High-Quality Cobweb Cleaning Services 
Gutter cleaning and maintenance and roof and wall cladding washing are examples of high-level exterior cleaning services provided by the Unicare team. Internal high-level dust-downs of girders, pipe work, ducting, and so on can be performed during holiday shutdowns or after hours of operations in the enterprise. Unicare teams perform all high-level cleaning using the most appropriate access equipment.
Landscaping services are a broad-phase process used to improve the appearance and functionality of your outdoor property, such as gardens and ponds. The features on your property, how they currently work, and what you anticipate will influence the landscaping services you may require and how frequently you will require them.
Unicare landscaping services include 
External Cleaning 

Parking Space Management 

Potted Plant Maintenance – inside and outside. 

Construction & maintenance of green areas.
Other  Service in Unicare Facility Management Services: 
M & E (Mechanical and Electrical) Services
Summing It Up 
Finding suitable facility management services in Pune can be a tedious task. But if you want someone who can understand all your concerns and provide the best in-the-city services, then Unicare Services is your best choice! 
At Unicare, we take it upon ourselves and provide you with the best services with our competent and experienced team. With over 11 years of expertise in the market, you can rely on us to remove deep dirt from mantle surfaces, develop a clear emergency plan, or demonstrate a track record of customers. There are many things that anyone can do well, but we are regarded in the industry for being the greatest facility management service company of our extensive actions and measures. 
For more detailed information about our security service, contact us at +91 96770 88801 
Or 
write to us at: sales@unicareservices.in
Or 
Visit the official website to place your facility management booking.
Frequently Asked Questions (FAQs)
What is the role of a facility management service provider?
 Maintaining peace and order between a building's various components is a facilities manager's top priority. Their work is crucial because it ensures that the centre and other high-traffic areas are safe, comfortable, sustainable, and productive for everyone.
What exactly comes under facility management services in Pune?
   The following services come under the facility management services: 
Housekeeping and building maintenance.

Assistance with the collection and transportation of trash.

Decorating and outfitting an interior space.

The safety and monitoring of the structure.

Maintenance of landscapes and buildings.
Is it mandatory to be present at the concerned facility while the Unicare team does its work?
No, it is not mandatory at all. You just have to book the facility management services in Pune with Unicare, and the rest the company will take care of.  
What is the usual working time for Unicare Services?
The usual working hours of Unicare Services are 9:00 a.m. to 9:00 p.m. on working days
Is there any customer support team for the clients?
Yes, Unicare Services has a strong and effective customer support team that addresses all concerns of its customers in less time. 
Our Recent Blogs
Reach out to our latest blogs regarding our services and to know more about us!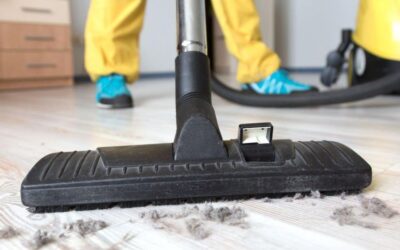 When it comes to maintaining a clean and healthy home environment, accommodating pets while...

At Unicare Services, we have a team of dedicated people who use cutting-edge tools and technologies to keep your business operating at its optimal capacity. We take pride in offering the facilities management services that keep you, your valuable customers, and your loyal staff safe and secure. Contact us now.
Chennai
Hyderabad
Bangalore
New delhi
Gurgaon
Cochin
Mumbai
Pune
Ahemdabad

Copyright © 2020 - Unicare Services All Right Reserved