All Under One-roof. Avail It!
At Unicare, we add value to our customers' organization by letting them concentrate on their core business competencies while we manage and deliver a top-notch Integrated Facility Management services across India, creating a win-win situation! With over 12 years of domain expertise and in-depth understanding of industry standards and practices, we provide a complete solution to cater to the growing needs of organization.
Our integrated service delivery model includes a wide range of services such as FMS, Housekeeping Services, Security Services, Property Management Services, Office Support Services, M&E Services, Pest Control Services, Disinfection Services and Customer Support.
Ensure Safety and Comfort with Unicare Facility Management Services in Navi Mumbai
Are you looking for the best facility management services in Navi Mumbai to maintain cleanliness and hygiene around your place?  If yes, then  Unicare facility services have come up for your help. With over 11 years of industry experience, you can rely on the Unicare team to clean your premises with great precision and workmanship. Apart from deeply cleaning the facility, the team also develops a clear emergency plan and demonstrates a track record of customer care for excellent service. Unicare Services offer cost-effective and integrated facilities management services to benefit the corporate, industrial, apartment, and villa communities.
Why Choose Unicare Facility Management Services?
Expert team and professionals 

Guarantees customer satisfaction 

Globally approved quality measures

 Highest quality services

Proving 24×7 call workforce

High-quality materials with best implementation practices

Deep analysis of every facility 

Full customer support 

Useful and relevant cleaning tools 

Concrete emergency plan 

Demonstrable track records 

Robust and proficient working procedures

Timely delivery of services 
How do We work?
Analytical Survey of the Property
Unicare facility management services in Navi Mumbai conduct an in-depth, analytical assessment of your company's internal structure to gain a deeper comprehension of both the central and the ancillary operations of your business and tailor its services accordingly.
Developing a Customisable Plan of Action/Approach
When developing a strategy, the team first determines the appropriate actions to take to achieve the goals that have been established and then establishes a schedule for doing so.  With its clear objectives and understanding of any facility, the team formulates an effective plan for the facility.
With all the requirements in mind, the expert team of Unicare arrives at your facility for the main services. According to the plan of action, the whole team works together and delivers the best facility services at the premise.
Facility Management Services at Unicare
Unicare's customer-centric strategy and business practices help its customers find a new way to thrive in its facilities. The team provides bed making, restroom cleaning, floor cleaning, cobweb removal, glass cleaning, kitchen services, food and beverage services, laundry services, front office management, gardening, pest control, swimming pool, gymnastic equipment, and common area cleaning.
As various virus threats approach, it is unavoidable to take proactive actions to protect yourself and your workers. Poor air quality or an atmosphere with high traffic, people interaction, and activities cause an unhealthy and contaminated workplace/facility or residential environment. Unicare facility management services in Mumbai have their experts in the locations with goods and items that could potentially trap bacteria and viruses and make the environment clean and good.
Your facility's ability to answer the phone and greet visitors at the front desk, as well as other administrative tasks, is very important. Unicare Services lend a hand by supplying personnel trained to maintain a cheerful demeanour and a presence that endears itself to your clientele. 
The team provides access to trained experts, a systematic approach, qualitative audits of your equipment, a plan to keep your best employees around, inexpensive methods to raise your company's profits and enhance its productivity, and true methods for retaining your most valuable asset: your customers.
Unicare's pantry services are provided by experienced industry specialists, allowing the team to perform better and handle places such as guest apartments, where its employees can be present 24 hours a day. Personnel in the pantry services are educated and qualified to perform tasks related to the pantry's daily operations.
Handling vending machines, dishwashing machines, and various other mechanical devices is a regular task in pantry services. The pantry services are very important to the team.
Mailroom Management Services
For clients who require facility management services in Navi Mumbai, the Unicare team executes inbound and outbound mail management, vendor management, MIS and reporting, and mail pre-processing. It has a skilled staff and a fully automated mailroom with inbound data capture and email notification to mail recipients. All technological initiatives include proof of delivery, record, and capture. 
Want to know more about the services? Visit the official website.
Summing It Up 
Unicare Services focuses on enhancing workplace productivity, performance, and employee well-being. The firm's facility management services in Mumbai's plan enable a deeper understanding of a business's demands and establish procedures and processes to meet these needs for efficient and effective services.
The right plan helps go beyond providing day-to-day support and service and develops long-term initiatives that can boost productivity in the facility. 
You can easily schedule our facility management service using our booking form or call 91 9677088231,+91 9884829137, or +91 9884829184 for a responsive answer.
Or 
Write to us at: sales@unicareservices.in.
Frequently Asked Questions (FAQs)
What is the purpose of facility management services?
 Facilities management is necessary because it guarantees that employees work in a safe and comfortable setting. A healthy work environment makes individuals feel good, energized, productive, and excited about their jobs. It motivates them to come to work and perform well once there.
How to book the Unicare Services facility management services?
It is very simple to book an appointment for facility management services from Unicare. You just need to contact us at 91 9677088231 or place your booking here.
How do Unicare Services chalk out the plan of action for facility management services?
First, the team approach the facility's building and understand all the nook and corner of it through deeper analysis. With this understanding, the expert team chalks out the main action plan.
What are the three most important decisions in facility management services?
The three goals of facility management services are as follows: 
monitoring facility activity,

evaluating facility needs, and

 managing facility resources
Do Unicare Services also provide hard services?
 Hard services are called engineering and other related services, it is also provided by the Unicare Services team.
Our Recent Blogs
Reach out to our latest blogs regarding our services and to know more about us!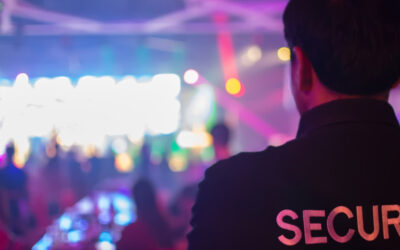 Are you ready to enjoy the Festival of Lights with open arms and an open heart? Diwali, the...

At Unicare Services, we have a team of dedicated people who use cutting-edge tools and technologies to keep your business operating at its optimal capacity. We take pride in offering the facilities management services that keep you, your valuable customers, and your loyal staff safe and secure. Contact us now.
Chennai
Hyderabad
Bangalore
New delhi
Gurgaon
Cochin
Mumbai
Pune
Ahemdabad

Copyright © 2020 - Unicare Services All Right Reserved