All Under One-roof. Avail It!
At Unicare, we add value to our customers' organization by letting them concentrate on their core business competencies while we manage and deliver a top-notch Integrated Facility Management services across India, creating a win-win situation! With over 12 years of domain expertise and in-depth understanding of industry standards and practices, we provide a complete solution to cater to the growing needs of organization.
Our integrated service delivery model includes a wide range of services such as FMS, Housekeeping Services, Security Services, Property Management Services, Office Support Services, M&E Services, Pest Control Services, Disinfection Services and Customer Support.
Maintain the Rhythm of Your Facility with Unicare's Facility Management Services in Kukatpalli
Unicare franchise has given a lot of confidence to its clients with its various advanced methods. All of these methods are capable of maintaining the rhythm of your facility. Each personnel from our Facility Management Services stand worthy to handle all types of situations without any disturbances.
Any kind of mismanagement may cause some serious issues. Our facility manages its entire works to maintain the balance among all Facility Management Services in Kukatpalli . It is not coincident to choose Unicare Services for your facility and management. All of our jobs are to handle your company's peripheral functions.
We have initiated a lot of standards for making this franchise successful. Such a standard won't be found in any other company's policy. They are
Premium-quality services (globally approved)
24/7 human resources availability
Full-control over all types of self-managed services
Use of premium materials
Best implementation practices
Authentic and experienced group of engineers
No scam repair and replacement of tools

We take care of all the essential works & their relevant ones to maintain the rhythm of your domestic cleanness. People prefer our Facility Management Services in Hyderabad for their premises. Our working principle involves collecting all data about your premises and identifies their requirements.
A little exploration of our services may give you the proper ideas about how we operate and which fields are the parts of our job. We understand the necessity of a customer hiring top-class Facility Management Services in Kukatpalli . Unicare is not here to take advantage but to offer premium services.
Genuine maintenance doesn't exist until you find the right partner for this job. We have taken the liberty to finish the job without any complication. Each method that we follow towards the maintenance of your property reminds us about our responsibilities.
Unicare franchise deals with different types of multi-oriented facts and methods. All of these methods are so pure and profitable.
Under our methods, you will receive the following features such as M&E services, security services, pest control, landscaping, property management services, housekeeping services, and disinfection services. We are the best franchise with so many possibilities for your company.
People follow unique ideas and advanced methods so that they can get certain modernized services, including Facility Management Services in Hyderabad .
Many owners prefer our services in Kukatpalli due to some unique features and innovative ideas. Every part of our services is available for our customers to live their standard of living with the help of proper facility management methods. Our working personnel execute all plans without any serious issue.
All of our Facility Management Services in Kukatpalli methods are only functional when we execute them with the help of a proper agenda. Each agenda is significant to complete the task. So, from top to bottom, our servicing list is based on profitable and fresh ideas about handling a facility's management.
Our Recent Blogs
Reach out to our latest blogs regarding our services and to know more about us!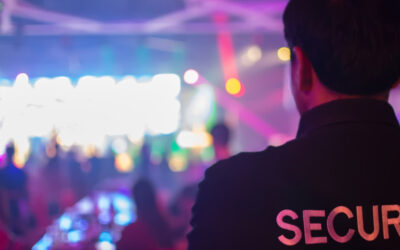 Are you ready to enjoy the Festival of Lights with open arms and an open heart? Diwali, the...

At Unicare Services, we have a team of dedicated people who use cutting-edge tools and technologies to keep your business operating at its optimal capacity. We take pride in offering the facilities management services that keep you, your valuable customers, and your loyal staff safe and secure. Contact us now.
Chennai
Hyderabad
Bangalore
New delhi
Gurgaon
Cochin
Mumbai
Pune
Ahemdabad

Copyright © 2020 - Unicare Services All Right Reserved