All Under One-roof. Avail It!
At Unicare, we add value to our customers' organization by letting them concentrate on their core business competencies while we manage and deliver a top-notch Integrated Facility Management services across India, creating a win-win situation! With over 12 years of domain expertise and in-depth understanding of industry standards and practices, we provide a complete solution to cater to the growing needs of organization.
Our integrated service delivery model includes a wide range of services such as FMS, Housekeeping Services, Security Services, Property Management Services, Office Support Services, M&E Services, Pest Control Services, Disinfection Services and Customer Support.
Unicare Facility Management Services in Delhi Guarantee a Secure and Risk-Free Workplace
A professionally managed facility is always attractive and good in the commercial setting. Many facilities/organisations struggle to get a clean, safe and secure premise which is a tedious task. But you need not worry about these things with Unicare facility management services in Delhi. Facility management is managing a building and its associated physical components (i.e. furniture, fixtures, equipment, etc.) to ensure that it is safe, operational and meets the organisation's needs. These days, facility management is a service businesses can outsource to a professional facility management company like Unicare Services.  
Get High-Quality Facility Management Services in Delhi From Unicare Team
The Unicare team is dedicated to making your living environments cleaner, greener, and more comfortable. The company's team ensures you have pleasant facility management cleaning services. 
A clean, green organisational living area reflects a healthy lifestyle and ensures a calm environment. Our organised and professional team safely and effectively removes dirt, trash, algae, and other organic debris from your property/facility using low-pressure detergent.  
The team gives out its best and most effective facility management services in Delhi with its personalised services. 
Have A Closer Look What Unicare Services Offer
Unicare Services provide a comprehensive range of property services, including 
M&E Services

Upkeep of the Building

Services for Pest Control

Landscaping Services 

Cleaning the Facade

High-Level Cobweb Removal,
And the great thing is that all these facility management services are according to your budget. 
Why Choose Unicare Services?
Unicare Services believes in offering high-quality services to its clients, which has earned the company a reputation as one of the best facility management services in Delhi. 
Booking & Cleaning on the Same Day
The team offers same-day facility cleaning service in Delhi based on your requirements. It provides high-quality clean facility service ranging from a single room to industrial halls. You can book the cleaning slot and avail of the services on the same day. 
In case of any assistance, Unicare Services provide you with total support regarding all services.
Services For Both Residential & Commercial Services
In Delhi, Unicare Services provides cleaning and facility management services for residential and commercial properties. The team provide services which is a combination of wonderful deliverance and inexpensive pricing, which can guarantee that the customers will always receive high-quality assistance from it.
Efficient and Eco-friendly Measures
Unicare Services team members are able to offer helpful facility management services in Delhi that are also favourable to the environment. The team also has access to cutting-edge and contemporary technology and eco-friendly chemical that is safe for the environment.
Best Infection Control Services
Along with the best-in-city facility management services, the firm also offers complete pest control measures, which is a crucial part of the facility management process. 
Unicare aim to provide cleaning and management services with expertise and passion. 
Unicare Services also has a customer support team that assists customers in all possible ways. As a customer, you can provide customer service at any time during working hours.  
Want to get a quote from Unicare Services for facility management services? Fill up the form here. 
Summing It Up
Unicare Services is among the country's top organisations providing integrated and structured facility management services in Delhi in numerous industries and sectors. With an unsurpassed experience of more than a decade in facility management services, the company has gained a reputable name in the sector and has many happy customers.  
We have one goal only: to give the best services and 100% customer satisfaction. And to ensure that we have a committed team of employees working around the clock to provide the best facilities management services in Delhi.  
Tell us your facility management requirements here. 
Reach us at +91 96770 88801, or visit the official website. 
Or 
Write us the mail at: sales@unicareservices.in 
Frequently Asked Questions (FAQs)
Is it safe to put my faith in Unicare Service experts?
 After each service, we survey our customers on how content they are with the service overall. Unicare's policy is that all cleaners must maintain a 5-star rating to keep their jobs. It's how we ensure consistency in our quality and our reputation for reliability.
How many cleaners will come to clean my facility if booked for the concerned service?
Depending on the size of your facility, we will send a team of three to five cleaners to give it a thorough cleaning. Depending on the nature of your other service request, we will dispatch anywhere from one to three cleaners to your location. 
What are the three main tasks of facility management services?
Facilities management primarily focuses on keeping the building safe, clean, and well-maintained. 
What exactly comes under soft facility management services?
 A group of services that creates a pleasant and secure setting through increased human interaction is called soft services. Examples: office management, landscaping, pest control, office cleaning, and receptionist assistance.
What is risk in facilities management?
According to the EPA, any business, charity, public service organisation, or other institution can be at risk of both natural and artificial types. For Example, rain, dust, or some man-made issues. To address such risks, Unicare company always keep on training their workmen. 
Our Recent Blogs
Reach out to our latest blogs regarding our services and to know more about us!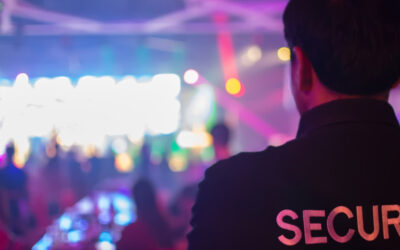 Are you ready to enjoy the Festival of Lights with open arms and an open heart? Diwali, the...

At Unicare Services, we have a team of dedicated people who use cutting-edge tools and technologies to keep your business operating at its optimal capacity. We take pride in offering the facilities management services that keep you, your valuable customers, and your loyal staff safe and secure. Contact us now.
Chennai
Hyderabad
Bangalore
New delhi
Gurgaon
Cochin
Mumbai
Pune
Ahemdabad

Copyright © 2020 - Unicare Services All Right Reserved