All Under One-roof. Avail It!
At Unicare, we add value to our customers' organization by letting them concentrate on their core business competencies while we manage and deliver a top-notch Integrated Facility Management services across India, creating a win-win situation! With over 12 years of domain expertise and in-depth understanding of industry standards and practices, we provide a complete solution to cater to the growing needs of organization.
Our integrated service delivery model includes a wide range of services such as FMS, Housekeeping Services, Security Services, Property Management Services, Office Support Services, M&E Services, Pest Control Services, Disinfection Services and Customer Support.
Unicare Services – The Best-of-all-kind Housekeeping Agencies in Bangalore
Introduction to Unicare Services
Unicare Services is a service partner that can provide you with a comprehensive, integrated facility management solution that is reliable, cost-effective, and unique. We have experience of about 11 years in this field.
At Unicare, we are always behind our workmanship, and we guarantee customer satisfaction as the customer is our prime importance.
With our continuous effort, we can establish a strong presence in the domestic market and have attracted many customers towards us. This is the reason why we are considered the best Housekeeping Agencies in Bangalore.
Currently, we have headquartered in Chennai. But we have opened branches at various locations of India such as Mumbai, Pune, New Delhi, Cochin, Gurgaon, Bangalore, Hyderabad, and Ahemdabad.
Finding an affordable house cleaning service is a very complicated task. If you have a busy schedule or you don't want to spend your precious time cleaning your house, hiring someone will make your task easier. You can simply rely upon Unicare Housekeeping Agencies in Bangalore for this task.
What is included in Unicare Housekeeping Services?
The housekeeping services on Unicare Services provide diverse type of services, and you can select any one of the services based on your needs. Different types of services that are included in Unicare Housekeeping services were workplace cleaning, Health care cleaning, cafeteria cleaning, washroom service, industrial cleaning.
Unicare Housekeeping Agencies in Bangalore always aim to create a healthy and clean workspace so that customers and employers would love to be in. we are in for the challenge, whether it is a small workspace or a big enterprise.
Generally, Housekeeping services include dusting, mopping, vacuuming, sweeping in all rooms. Wiping down all the sinks, counters, cabinet doors, appliances, and cabinet doors is also part of this.
Also, washing, drying, and putting away pots, dishes in the kitchen, pots, cleaning of toilets, showers, mirrors in the bathroom, baths, changing the linens and making beds in each of the bedrooms, shorting of garbage's and separating the recyclable from the non-recyclable, decluttering and light organizing…Etc. Are parts of housekeeping services?
We generally don't get involved in such kinds of stuff that may cause any physical damage or may lead to any type of physical danger like outdoor window washing, moving furniture, and lifting heavy objects.
Our workers are always eager to have a good communication relationship. We believe good communication is the one and the only key to having any successful working relationship.
Why Customer choose Unicare Housekeeping Agencies in Bangalore?
People loved to choose Unicare Housekeeping services to service down their houses, offices, cafeteria, etc., because for various reasons.
We are experts in this field, and we have experience of about 11 years in this field. We are dominating this industry in every aspect of scale and scope with an adaptable, extensive network, and we consistently deliver exceptional results.
Our staffs are always committed to the customers and a customer is our prime importance and is guided in all we do by their needs.
We are complete, and we always seek to provide exceptional service, and our well-experienced members are always engaged in pro-active behavior.
We are always driven towards the target in which we can pursue the highest standards, and we are continuously improving in all the aspects of our business.
Best cleaning supplies used by Staffs of Unicare House Keeping Agencies in Bangalore
Our team members use the best house cleaning supplies during house cleaning as they reduce the amount of time you spend on those old-fashioned housekeeping articles. We use the right cleaning supplies as they can make your life and our task a bit easier.
Our staff uses the best house cleaning supplies in our arsenal so that we can spend less time on scrubbing and rather use that time in carrying out other pieces of stuff.
Supplies list for bathroom cleaning
Toilet brush.
Tile and grout cleaner
Brush for grout cleaning
Cleaner for all-purpose
Supplies list for kitchen cleaning:
White Vinegar
Cleaner for oven
Cleaner for all-purpose
Stainless steel cleaner for the stainless utensils presents in the house
Scrubbing sponges, preferably 5 packets
Microfiber cloths especially for cleaning the smooth surfaces
To deal with hot countertops, warm water mixed with dishwashing soaps
Baking Soda.
Supplies list for bedroom or living room:
Cleaner for glass surfaces.
Lint roller.
Duster for extensible use.
Vacuums.
How to reach out to Unicare Housekeeping Agencies in Bangalore?
You can reach us to have the best housekeeping services in Bangalore and the other 12 cities in various ways. You can directly move to our corporate office to gather all the information regarding the entire package which we offer to our customers.
You can call and book an appointment on our toll-free number or you can WhatsApp on our number. We will be pleased to serve you from the best Housekeeping Agencies in Bangalore.
Sales inquiries
For having any sales-related issues, you can directly visit the webpage mentioned below. In case you're still having doubts, you can contact customer support by dialing the number mentioned above.
sales@unicareservices.in, sakthi@unicareservices.in
Office hours
We are always open and are ready to serve you from Monday to Saturday. You can visit our office to gather all the information, and you can choose any package of your choice. We generally provide 4 types of services in Housekeeping Service.
Depending upon your need and deed, you can choose any of the packages. We assure you get the best service from our end, and you may proudly mention the best Housekeeping Agencies in Bangalore.
Trust me, you are in a safe hand and with the best Housekeeping Agencies in Bangalore. Feel free to visit our website and book an appointment to get the best service.
What kinds of services are offered by Bangalore's housekeeping service providers?
The different services provided by housekeeping agencies in Bangalore are: Workplace Cleaning, Wash Room Service, Health care cleaning, Industrial Cleaning and Cafeteria cleaning
Which is the best housekeeping agency in Bangalore?
Unicare is one of the top housekeeping agencies in Bangalore. Contact us today!
What is the most challenging part of housekeeping?
The 5 most challenging things about housekeeping are: Organizing your weekly schedule, Printing and sending schedules, Determining who is at the home, and when, Figuring out the proper payroll and Communicating with all your staff.
Does Unicare Services do housekeeping services for business properties as well?
Yes, at Unicare, we provide housekeeping services to all sorts of businesses.
Does housekeeping services include garden and swimming pool cleaning?
Yes, Unicare will take care of all types of domestic and commercial cleaning.
Our Recent Blogs
Reach out to our latest blogs regarding our services and to know more about us!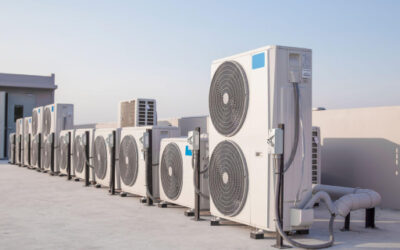 In an era where environmental responsibility has become paramount, property management companies...

At Unicare Services, we have a team of dedicated people who use cutting-edge tools and technologies to keep your business operating at its optimal capacity. We take pride in offering the facilities management services that keep you, your valuable customers, and your loyal staff safe and secure. Contact us now.
Chennai
Hyderabad
Bangalore
New delhi
Gurgaon
Cochin
Mumbai
Pune
Ahemdabad

Copyright © 2020 - Unicare Services All Right Reserved