All Under One-roof. Avail It!
At Unicare, we add value to our customers' organization by letting them concentrate on their core business competencies while we manage and deliver a top-notch Integrated Facility Management services across India, creating a win-win situation! With over 12 years of domain expertise and in-depth understanding of industry standards and practices, we provide a complete solution to cater to the growing needs of organization.
Our integrated service delivery model includes a wide range of services such as FMS, Housekeeping Services, Security Services, Property Management Services, Office Support Services, M&E Services, Pest Control Services, Disinfection Services and Customer Support.
Rejuvenate Your Carpets: Choose Unicare Services for Exceptional Carpet Shampooing in Bangalore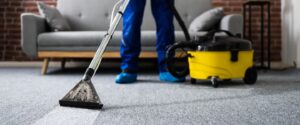 Experience professional carpet shampooing in Bangalore for fresh, vibrant carpets. Our work at Unicare Services goes beyond surface cleaning, eliminating dirt, stains, and allergens. With state-of-the-art equipment and expertise, our professionals rejuvenate carpets, promoting a healthier environment. Trust our reputable services to deliver convenience and affordability, extending your carpets' lifespan. Revitalize your space with our reliable carpet shampooing services in Bangalore.
Our carpet shampooing services in Bangalore are shaped to meet your specific needs, whether you have delicate rugs, luxurious wool carpets, or synthetic blends. Our knowledgeable technicians understand the unique challenges posed by different carpet materials and employ the most effective cleaning methods. With attention to detail and a commitment to excellence, we ensure that your carpets regain their beauty and maintain their texture and color. Trust us to provide top-notch carpet shampooing in Bangalore, giving you clean and refreshed carpets that enhance the overall aesthetics of your space.
From Pet Hair to Odors: How Carpet Shampooing Can Enhance the Health and Hygiene of Your Home in Bangalore
Pet Hair Removal
Pet owners understand the constant battle against shedding fur. Standard vacuuming falls short when it comes to deeply embedded pet hair. Professional carpet shampooing in Bangalore utilizes specialized techniques and equipment to effectively extract pet hair, leaving your carpets cleaner and your home healthier.
Eliminating Lingering Odors
Persistent odors from high-traffic areas or pet accidents can be challenging to eliminate. Carpet shampooing in Bangalore goes beyond surface cleaning, penetrating deep into the carpet fibers. Professional-grade cleaning solutions break down and remove odor-causing substances, leaving your carpets fresh and odor-free.
Promoting Health and Hygiene
Carpets can harbor allergens like dust mites and pet dander, impacting respiratory health. Regular carpet shampooing in Bangalore eliminates these allergens, improving indoor air quality. Deep cleaning removes trapped allergens, creating a healthier living space for you and your family.
How do We work?
Our mission is to establish a professional and hygienic work environment that fosters a positive experience for both your employees and customers. Whether it's a small office or a large enterprise, we are fully equipped to meet the challenge. Our highly skilled housekeeping team takes pride in maintaining immaculate workstations and premises, ensuring a visually appealing space that promotes productivity and leaves a lasting impression on all who enter.
As part of our comprehensive housekeeping services, we specialize in professional carpet shampooing. Our dedicated team utilizes industry-leading techniques and equipment to deep clean and revitalize your carpets. We begin by thoroughly vacuuming the carpets to remove loose dirt and debris. Then, employing effective shampooing methods, we apply specialized cleaning solutions that penetrate deep into the carpet fibers, effectively breaking down and removing stubborn stains, odors, and embedded dirt.
Other House Keeping Services
Workplace Cleaning

Wash Room Service

Health care Cleaning

Industrial Cleaning

Cafeteria Cleaning
Why Choose Unicare Services?
If you are seeking a service partner that offers a comprehensive, integrated facility management solution that is truly exceptional, reliable, and cost-effective, then you have come to the right place! At Unicare, we allow you to enjoy a clean and well-maintained environment. With over 11 years of experience in the industry, we possess the expertise to delve deep into dirt removal, develop robust emergency plans, and provide unparalleled customer support. We have earned a reputation for being the industry's leading Facility Management Service company.
We place utmost confidence in our workmanship and guarantee complete customer satisfaction. By choosing to partner with us, you can have peace of mind knowing that you are entrusting your facility services to a company that genuinely cares.
We have developed a strong presence in the domestic market and garnered a loyal customer base. While our headquarters is located in Chennai, we have business branches strategically positioned in bustling domestic hubs such as Hyderabad, Bangalore, New Delhi, Cochin, Gurgaon, Mumbai, Pune, and Ahmedabad.
You can easily schedule our facility management services using our booking form or call 91 9677088231,+91-9884829137, or +91 9884829184 for a responsive answer.
Or 
Write to us at: sales@unicareservices.in.
Why should I opt for professional carpet shampooing services in Bangalore?
Engaging professional carpet shampooing services in Bangalore ensures a thorough cleaning, effective stain removal, odor elimination, and overall restoration of your carpets. With skilled technicians, specialized equipment, and proven cleaning solutions, professionals deliver superior results compared to DIY methods.
How frequently should I schedule carpet shampooing for my carpets in Bangalore?
The recommended frequency for carpet shampooing depends on variables like foot traffic, the presence of pets or children, and individual preferences.
What is the typical duration of the carpet shampooing process?
The duration of the carpet shampooing process varies depending on factors such as the size of the carpeted area, its condition, and the required drying time.
Is carpet shampooing a safe method for my carpets in Bangalore?
Yes, professional carpet shampooing is a safe method for most types of carpets when performed by trained technicians who employ appropriate cleaning techniques and products. Professionals understand different carpet materials and ensure careful treatment during the shampooing process.
How long does it take for carpets to dry after shampooing?
Drying time depends on factors like humidity levels, carpet thickness, ventilation, and airflow in the room. Generally, carpets take anywhere from 4 to 24 hours to dry completely. The use of fans or open windows can expedite the drying process.
Our Recent Blogs
Reach out to our latest blogs regarding our services and to know more about us!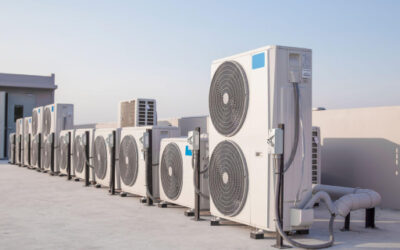 In an era where environmental responsibility has become paramount, property management companies...

At Unicare Services, we have a team of dedicated people who use cutting-edge tools and technologies to keep your business operating at its optimal capacity. We take pride in offering the facilities management services that keep you, your valuable customers, and your loyal staff safe and secure. Contact us now.
Chennai
Hyderabad
Bangalore
New delhi
Gurgaon
Cochin
Mumbai
Pune
Ahemdabad

Copyright © 2020 - Unicare Services All Right Reserved