For starters, Property Management Services are those activities and processes that deal with the operations, control, maintenance, and inspection of physical property or real estate. Here, the physical property can be of various types, viz. residential plot, commercial space, or simply real estate. 
We at Unicare Services aim to provide you the most beneficial and exemplary property management services in Hyderabad that would cater to all your needs in this regard. As forerunners in the business, our property management services are completely at par with the industrial as well as international standards.
As a real estate manager, we are sure that you want a timely income without any undesired hassle or problems. But it is also very tedious for you to manage multiple resources at the same time. Thus, you can avail our expert Property Management Services to manage your property.
Unicare Services offers a plethora of services in terms of property supervision and management. Some of these services include property maintenance, rent collection, tenant relations, mortgage, bill payment, and eviction. 
As professionals who have been in the business for several years, our services are based on the cornerstones of integrity, quality, and accountability. Therefore you can be assured of great dividends from the money you have invested.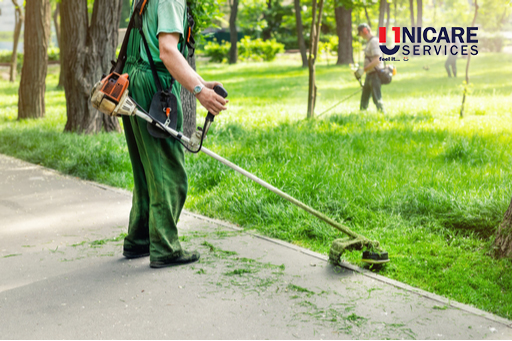 Our Services:
As stated earlier, we at Unicare Services aim to lessen the perils of our clients and provide them with various property management solutions through our expertise and skills; we always ensure that our clients get the maximum income from their properties. Our focus lies on:
Maximization of client earnings from the properties and simultaneous reduction in the maintenance expenses to the lowest possible level.

Finish real estate services to our clients in terms of maintenance & services.

Timely reporting and conveying of information to our clients.

Ensuring complete transparency and accountability in the management of our client's property.

Disbursement of payments on behalf of our client.
4 Simple Property Management Formulas for Your Business Growth:
At Unicare Services, we have a staff of highly skilled professionals who take care of all the properties under us on behalf of the client. They are completely knowledgeable on every aspect pertaining to property management, maintenance, and supervision. 
Given below are four simple property management formulas that we will use for your business growth. These would safeguard your investments by keeping your property in the best condition through the application of detailed maintenance and inspection. 
Tenant Management: 

As your tenant managers, we will help you in finding the best tenants for your property. These would be reliable, and they will be managed by our team, which would act as a communication link between you and the tenant.

Through our property management solutions, we will ensure that you do not face the usual problems like untimely and deferred payment of rent, encroachment and destruction, or property damage by tenants. 

For your safety, we will also conduct tenant verification beforehand so that people with dubious credentials are not taken in as tenants.

Database maintenance:Our innovative property management module covers all the key areas in terms of managing the assets. This includes creating owners' and tenants' databases, creating a management stock, preparing budget-related to housekeep, security and insurance, and facilities management of the property.
Lease Management:

Through lease management, the entire process of property management is simplified, and this further leads to more and more transparency. It consists of all the activities that take place after a lease has been agreed upon. 

By applying this, the administrative cost is saved, and there is an increased ability to better forecast future growth. Application of lease management principles in property management help to tackle losses and various other issues that arise from time to time.

Rental Collection and Management: 

One of the biggest headaches for property owners is the collection of rent from tenants. This can be avoided using rental management and through the services of a manager. 
We will act promptly on behalf of our clients and recover money from defaulting tenants using amicable means. This will be done with minimum hassle, besides assuring that the owner-tenant relationship is not damaged.
If you wish to have us on board for your property management services in Hyderabad, then please get in touch with us through phone or email. We would be honored to serve you.