All Under One-roof. Avail It!
At Unicare, we add value to our customers' organization by letting them concentrate on their core business competencies while we manage and deliver a top-notch Integrated Facility Management services across India, creating a win-win situation! With over 12 years of domain expertise and in-depth understanding of industry standards and practices, we provide a complete solution to cater to the growing needs of organization.
Our integrated service delivery model includes a wide range of services such as FMS, Housekeeping Services, Security Services, Property Management Services, Office Support Services, M&E Services, Pest Control Services, Disinfection Services and Customer Support.
Transforming Coimbatore's Living Spaces: The Role of Unicare Services – One of The Top Facility Management Companies
As Coimbatore city continues to progress, the significance of facility management companies like Unicare Services in shaping the city's landscape and enriching the lives of its inhabitants. 
Ranked among the top facility management companies in Coimbatore, Unicare Services specialises in delivering a diverse range of services that cater to the distinct needs of both residential and commercial property owners. With the team's commitment to excellence, it offers comprehensive facility management solutions encompassing housekeeping, maintenance, security, and landscaping, meticulously tailored to meet each client's specific requirements.
By entrusting your property to Unicare Services, you can expect nothing less than exceptional service and attention to all detail. The team of dedicated professionals goes above and beyond to ensure that your living or working space remains clean, secure, and aesthetically pleasing. The Unicare team strive to create an environment that enhances your quality of life, making your experience in Coimbatore truly exceptional.
Our Facility Management Services
Mechanical & Engineering Services
Unicare is a professional outsourcing firm specialising in Mechanical, Electrical & Plumbing services. We offer top-notch MEP consulting services to our clients. Our expertise lies in delivering modern mechanical and engineering services for newly-made construction and renovation projects across various commercial, residential, and institutional buildings.
Soft services are non-technical services that are vital in ensuring a facility's smooth and efficient operation. These services primarily focus on enhancing the comfort, convenience, and overall well-being of the facility's occupants. From housekeeping and landscaping to pest control and security, Unicare's soft services encompass a wide range of essential offerings that contribute to a pleasant and safe environment.
Business Support Services
These services are specifically designed to streamline and enhance the core business functions of any organisation, enabling them to devote their full attention to their core competencies. Our dedicated Unicare team from the top facility management companies in Coimbatore offers a wide range of administrative functions, including efficient reception and front desk services, seamless mailroom management, effective document management, and reliable secretarial services.
The appearance of your company's exterior speaks volumes about your organisation. It reflects your company's efficiency and showcases its internal capabilities. That's why keeping it in pristine condition is crucial. The Unicare team of façade cleaning professionals specialises in providing exceptional surface treatment using our innovative washing and cleaning techniques. We effectively remove dirt, stains, grease, and moss and apply a protective coating to ensure a thorough cleanse. With the ability to access great heights, our skilled staff will brighten your building.
Know more about the services here.
Unicare Facility Management Services Specialises in:
In addition to our range of services, our team specialises in providing dedicated sanitising solutions for our client's residences.
Residential Sanitizing Services:
Mattress Sanitizing

Carpet Sanitizing

Whole Home Sanitizing

Furniture Sanitizing

HVAC & Air Duct Disinfecting

Toxic Chemical Removal

Biohazard Cleanup
Commercial Sanitizing Services
Building Cleaning Services

Disinfecting and Sanitization

Mold Remediation Services

Warehouse Cleaning Services

Factory Cleaning Services

Storm Damage Repair Services
Fill up the inquiry form to avail of Unicare Services.
Summing It Up
With Unicare's deep understanding of the local market and years of experience, it has become one of the top facility management companies in Coimbatore. 
Whether it is maintaining a residential complex, managing a commercial property, or ensuring the safety and cleanliness of a workplace, Unicare Services has the expertise and resources to deliver outstanding results. The team's attention to detail, professionalism, and prompt response to any issue sets them apart from other facility management companies in the city.
By choosing Unicare Services, you contribute to your property's well-being and Coimbatore's overall sustainability.
Transform your living spaces with Unicare Services, Coimbatore's foremost facility management company. 
Contact us at +91 96770 88801
Or 
Send your inquiries to: sales@unicareservices.in
Why should I choose Unicare Services for my facility management needs?
Unicare Services is ranked among Coimbatore's top facility management companies, known for their commitment to excellence. The following are the reasons for trusting Unicare:
Expert Professionals

On-time service delivery

Comprehensive facility management services
What kinds of properties does Unicare company manage?
Unicare Services takes care of the buildings and grounds of a commercial business or property. These include manufacturing and industrial buildings, office buildings, shopping malls and parks, sports facilities, hospitals, hotels, theatres, and many more. All of these places can be run by either private or public organisations.
Will having a Facility Contract with Unicare save me money?
By letting your team focus on their main job and the business strategy instead of your business's buildings, your business will run more effectively and save you money in the long run by employing Unicare Services.
What services does Unicare Services provide?
Unicare Services specialises in delivering various facility management services, including housekeeping, maintenance, security, landscaping, mechanical and engineering, and soft services.
Can Business Support Services be customised to meet my organisation's specific needs?
Yes, Business Support Services from Unicare Company can be tailored to meet your organisation's unique requirements. Our team will work closely with you to understand your needs and provide customised solutions.
Our Recent Blogs
Reach out to our latest blogs regarding our services and to know more about us!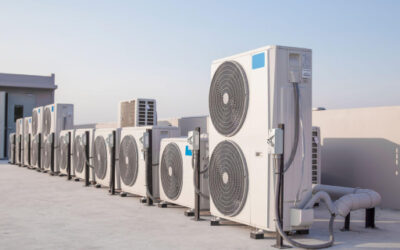 In an era where environmental responsibility has become paramount, property management companies...

At Unicare Services, we have a team of dedicated people who use cutting-edge tools and technologies to keep your business operating at its optimal capacity. We take pride in offering the facilities management services that keep you, your valuable customers, and your loyal staff safe and secure. Contact us now.
Chennai
Hyderabad
Bangalore
New delhi
Gurgaon
Cochin
Mumbai
Pune
Ahemdabad

Copyright © 2020 - Unicare Services All Right Reserved