All Under One-roof. Avail It!
At Unicare, we add value to our customers' organization by letting them concentrate on their core business competencies while we manage and deliver a top-notch Integrated Facility Management services across India, creating a win-win situation! With over 12 years of domain expertise and in-depth understanding of industry standards and practices, we provide a complete solution to cater to the growing needs of organization.
Our integrated service delivery model includes a wide range of services such as FMS, Housekeeping Services, Security Services, Property Management Services, Office Support Services, M&E Services, Pest Control Services, Disinfection Services and Customer Support.
HIRE PROFESSIONALS FROM SECURITY SERVICES IN THELLAPUR
There are constant questions raised regarding security issues in today's world. Before buying a property, or heading into the office premises or, say, your everyday housing complex, security is the first thing to cross our minds. The need to protect the assets to safe hands is what we majorly look for.
Choosing an independent security service to cope with the security concerns of our days is a great decision. The professionals can protect your society, office, or home in simple terms in your absence. Some people hire security services just to keep the privacy of the premises intact.
If you want to hire someone reliable to keep your society, home, or office safe from any criminal activity, you can go for security agencies in Hyderabad. But, before you decide who the best is for you, here are some of the things you must understand to detect the best services for you.
Things you must understand before hiring Security Services in Thellapur
To make sure you do not miss anything while searching for the best security service professional, we have summoned the most important features in this section.
Check is the agency has its license
The agency which is claiming for security services without having the license is run on dishonesty. The first thing that you must double or triple check is the license of the security service agency you want to hire a professional from.
If the agency is a private agency, make sure it is authorized under the Private Security Agencies Regulation Act of 2005 or 'PSARA', in short. The benefit of hiring licensed security agencies in Hyderabad. is all their guards and working professionals will have the skills for the job. If someone is not capable enough to fit the post, the criteria of the act will naturally disqualify them. They undergo training that qualifies them as a guard.
Professionals from a licensed agency will have a dress code and excellent health conditions for Security Services in Thellapur.
Ask for the Service Level Agreement (SLA)
SLAs will establish boundaries on the duties of the security agency. The Service Level Agreement will cover the service limitations of the agency whether you are hiring video surveillance, a device controlling team, or the Security Guard Services in Hyderabad.
SLAs help in managing the business with efficiency because you get a clear outline of the procedures in cases of a problem. You get a simple idea once you understand the limitations of the services of the agency.
The use of security equipment
Most housing complexes or offices prefer security professionals to carry equipment. It ensures more safety to space overall. If that is the type you are searching for, check what equipment the agency provides.
Some Security Guard Services in Hyderabad have options for manual checking, hardware device, and app-based security service. Depending upon the crime rate of the place, you can select either or all of the three options to safeguard your compound.
These high-end security services monitor every little suspicious thing.
Test the responsiveness of the agency
The security agencies will promise you everything, so you hire a professional from them. To check how truthful they are to their services, make sure the Security Guard Services in Hyderabad responds properly in the time of emergency.
A guard must handle the emergencies very adequately. Knowing how to handle the situation and resolve the problem quickly determines the quality of service of the security agency.
How will the security agencies in Thellapur protect the property?
They ensure punctual and reliable services. Unicare Services is one such agency which you can rely on with your office or housing premises. The best companies protect your property with their entire responsibility. Here are some services to swear by:
Guarding securely
Manned security services and electronic sensors are the trendiest of the security solutions that people opt for.
Crisis management or emergency services
A reliable security service company will allow protection from fire, accidents, violence, or anything that can injure the people in the compound.
Management Consulting
With the help of management consulting, the security service can improve the security needs and protection frameworks.
Facility Management
The service covers building management protection to maintain the entire space and infrastructure of the client.
Conclusion
The above discussion is only a guide so that no agency can fraud you. If you consider these tips, high-grade professional Security Services in Thellapur can protect you and your property from any danger. Get a quote for yourself today!
Our Recent Blogs
Reach out to our latest blogs regarding our services and to know more about us!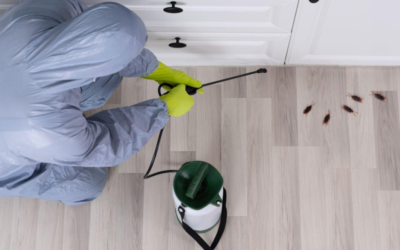 Top 5 Signs of Cockroach Infestation and How Pest Control Services in Chennai Can Help ...

At Unicare Services, we have a team of dedicated people who use cutting-edge tools and technologies to keep your business operating at its optimal capacity. We take pride in offering the facilities management services that keep you, your valuable customers, and your loyal staff safe and secure. Contact us now.
Chennai
Hyderabad
Bangalore
New delhi
Gurgaon
Cochin
Mumbai
Pune
Ahemdabad

Copyright © 2020 - Unicare Services All Right Reserved