Your Trusted Security Services
in Pune
Today, safety is a fundamental need for everyone. As a crucial point, even in a supposedly progressive nation like India, where people of wildly varying religious and philosophical persuasions are forced to coexist, riots, vandalism, street fighting, and rampages are unfortunately not uncommon. Numerous individuals, public facilities, stores, enterprises, and institutions are hurt or destroyed in such events. This is just one example of why safety is essential wherever you go.
You can only understand how important it is for individuals and company owners to have total security so that they are constantly ready to fight any attackers who violate their tranquilly properties and enterprises. Intact security services protect you against issues like theft, looting, physical violence, and property damage, in addition to politically motivated and deliberate rampages and vandalism. With this in mind, Unicare Security Services in Pune is here to provide the premier security services Pune has to offer, safeguarding enterprises of every size and kind.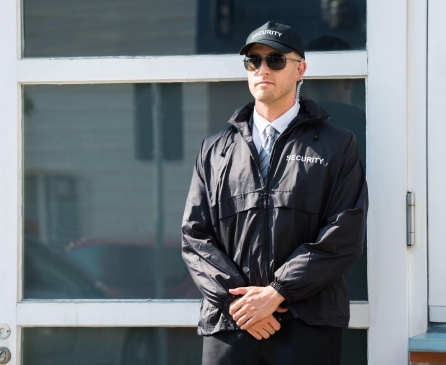 Why is Unicare the Best Security service in Pune?
Our skilled security staff's dedication, enthusiasm, and dependability help make us one of the best security companies in Pune. We're a leading Pune security firm because we know how crucial it is to deliver on our promises and reassurances to our clients, and since that's what we strive for daily. Here are some of the qualities that people tend to depend on us for the long haul: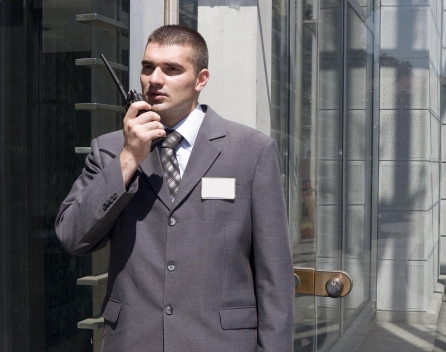 To ensure your company's safety, property, and valuables, we strive to provide the most reliable security services possible. Our trained security personnel are continually on the lookout for any dangers and are equipped with the knowledge, skills, and tools necessary to eliminate them.
Our security personnel are carefully vetted and well trained before being onboard. Every one of our security guards is well-prepared to calmly and skillfully deal with any situation that may arise.
Businesses, corporations, shopping centers, factories, and even ordinary residents now must be protected around the clock from potential dangers. Hence, you can rest assured that you, your company, and your workers will always be safeguarded thanks to our specially trained security guards, safety assistants, and comprehensive safety measures system.
Unicare Security Services in Pune
is one of the most in-demand security firms because of the unparalleled value of the protection they provide for the price. We provide the most dependable security services for your Pune-based organisations and corporations since we know the critical nature of maintaining complete security in a world where bad things may happen instantly. To assure that our services remain of the highest possible standard, we employ only the most qualified individuals who show a solid commitment to their job, continually exhibit a positive attitude toward their duties, and provide the best security assistance in Pune.
Why Should You Trust Unicare's Security Services in Pune?
Some factors contribute to a
security service
firm being the finest, most trusted, and well-known in its industry. These factors are often the driving force behind its success, hard work, and popularity. Now, let's examine the features that have made us the most in-demand and prestigious security firm in Pune.
Guards who are both well-trained and proficient in their craft are one of the essential features of our staff. The expertise of our team is the most critical factor that sets us apart from the competition.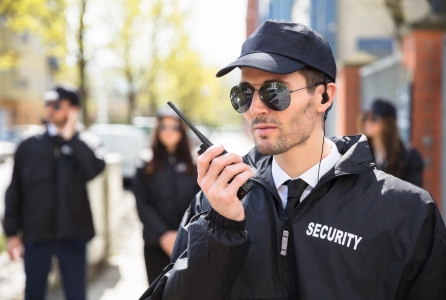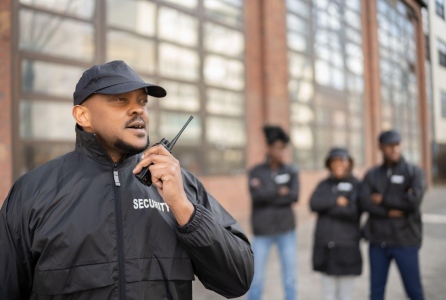 Our success and dependability may be attributed, in part, to the fact that we have a long history of experience in this field. In 17 years, we've handled an unimaginably large number of customers and expanded our service into a wide range of areas. The most significant indicator of our company's standing is the positive reaction and feedback we get from our clients and consumers.
We offer you a complete history check and testimonies of the security services we have given over the years, as well as a clear overview of the prices of our services before we even begin working with you.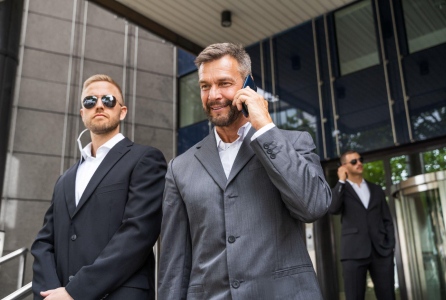 Frequently Asked Questions
How are security guards supervised, monitored and managed?
A reputable security provider would have clearly outlined their programme for oversight and administration before the protection is put in place. You should inquire about the individual who will be serving as the principal manager of your account.
What is the basic rule for a security guard?
No security officer should ever take a nap on the job, go out without authorization, or otherwise slack off.
What are the three core functions of a security guard?
Be a visible deterrent to crime.
Identifying suspicious behavior.
Contacting and communicating with the authorities.
Monitoring access to properties.
Taking action in emergencies.
What is security guard strength?
Honesty, integrity, and the ability to observe are all necessary. Security guards also need excellent communication skills, empathy, and a compromising mindset to handle conflicts and avert threats successfully.
What is the primary role of a Security Officer?
Officers tasked with maintaining security are responsible for protecting the safety of occupants, property, and other personnel.

At Unicare Services, we have a team of dedicated people who use cutting-edge tools and technologies to keep your business operating at its optimal capacity. We take pride in offering the facilities management services that keep you, your valuable customers, and your loyal staff safe and secure. Contact us now.
Chennai
Hyderabad
Bangalore
New delhi
Gurgaon
Cochin
Mumbai
Pune
Ahemdabad

Copyright © 2020 - Unicare Services All Right Reserved