All Under One-roof. Avail It!
At Unicare, we add value to our customers' organization by letting them concentrate on their core business competencies while we manage and deliver a top-notch Integrated Facility Management services across India, creating a win-win situation! With over 12 years of domain expertise and in-depth understanding of industry standards and practices, we provide a complete solution to cater to the growing needs of organization.
Our integrated service delivery model includes a wide range of services such as FMS, Housekeeping Services, Security Services, Property Management Services, Office Support Services, M&E Services, Pest Control Services, Disinfection Services and Customer Support.
Unicare Service- The Top Service Provider of Security Services In Kothaguda
Unicare is the most unique, reliable, and cost-effective service partner that has a comprehensive, integrated facility management solution.You can blindly trust us for any type of service.
With more than 12 years of experience, we know how to deal with different types of situations. You can depend upon us for the house cleaning service, upbringing, emergency plan, security service. We also provide Security Services in Kothaguda .
We always stand behind our co-workers, and this has led to a 100% guarantee of customer satisfaction. We genuinely care for your trust, which you have built on us.
Security services in Kothaguda
We provide excellent security service either for an individual, or for a corporate, or for a significant event. We provide high-quality security service, and no other company can compete with us in this prospect.
We have all the basic knowledge and we are expertise in providing top-notch security service. Unicare service is known for its excellent service provider and has experience of more than 11 years in this field.
Our mission
We have a highly dedicated security team whose main aim is to strive for the highest customer satisfaction. Our teams are aware of the informative risk solution and always try to give outstanding performance, and they try their best to render the best protection method for the client's life and their assets.
Values of Unicare Security Service
Innovation – We constantly seek better ways to provide security services with innovative ideas.
Integrity – We take pride in whatever security service which we provide, our team members do it with absolute integrity, honesty, and fairness.
Excellence – our security service members always strive to perform every task outstandingly.
Core services which are included in Unicare Security Services in Kothaguda
Guarding the security needed area with the help of a security guard.
Dog unit
Alarm, CCTV, and other electronics
Assets in transition
Unicare Security service is a full-service electronic security company. We have continued to strive for excellence in this vital security service business. With our service, you can protect your loved ones and all the assets you worked so hard for.
We always take pride in the high-level security service which we provide. The only agenda of our security service is to provide every customer with Total Security. We can achieve this by designing our custom system, installing the custom system, and monitoring it. We carefully follow every step by following every crucial alarm signal. Our expert professionals make sure that every detail is thoroughly examined and covered.
Market development of our security services across India
Unicare Security Services has grown a lot nationwide and has become a nationwide leader in this security service industry. It is only possible through key strategic planning. Partnering with the community also helped a lot in developing this security industry.
As Kothaguda , a locality in Hyderabad, is developing and it requires security service. We focus mainly on the marketing strategy to establish the trust of the residential people and business people.
We are also the most significant man guard employer in Kothaguda , and we also have established ourselves as the largest dog supplier for patrolling purposes. Currently, we are providing security and other integrated facility management services across all major cities of India. You just visit our website and can easily book for the security services.
Here at Unicare Service, you can get a one-stop solution for all the integrated facility management services. Right now, we are providing security and other services like housekeeping, pest management,property management service, FMS service, disinfection service, and office support service across more than 12 cities of India.
We are the only best Security Services in Kothaguda , you can blindly trust us, and we will guard you in every aspect.
Our Recent Blogs
Reach out to our latest blogs regarding our services and to know more about us!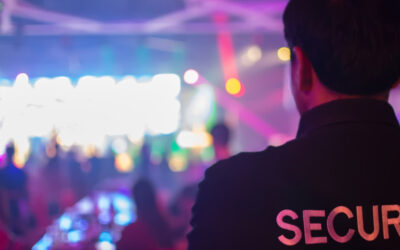 Are you ready to enjoy the Festival of Lights with open arms and an open heart? Diwali, the...

At Unicare Services, we have a team of dedicated people who use cutting-edge tools and technologies to keep your business operating at its optimal capacity. We take pride in offering the facilities management services that keep you, your valuable customers, and your loyal staff safe and secure. Contact us now.
Chennai
Hyderabad
Bangalore
New delhi
Gurgaon
Cochin
Mumbai
Pune
Ahemdabad

Copyright © 2020 - Unicare Services All Right Reserved