All Under One-roof. Avail It!
At Unicare, we add value to our customers' organization by letting them concentrate on their core business competencies while we manage and deliver a top-notch Integrated Facility Management services across India, creating a win-win situation! With over 12 years of domain expertise and in-depth understanding of industry standards and practices, we provide a complete solution to cater to the growing needs of organization.
Our integrated service delivery model includes a wide range of services such as FMS, Housekeeping Services, Security Services, Property Management Services, Office Support Services, M&E Services, Pest Control Services, Disinfection Services and Customer Support.
Securing your infrastructure: Leverage safety with our security agencies in Delhi 
In today's fast-paced world, it's essential to take proactive measures to protect your assets from potential threats and risks. With the rising crime rate and security threats, it is important to ensure that your property and assets are protected. At Unicare, we understand the importance of staying ahead of potential dangers and have a range of customized security solutions to meet your unique needs. Whether you're a small business owner, a large corporation, or an individual, our security agencies in Delhi can provide you with a comprehensive security plan to keep you safe and secure. Our security personnel are highly trained and equipped to handle any situation that may arise.
Learn about how we can help you stay protected at Unicare Services.
Why must you get the Unicare services of security agencies in Delhi? 
Trained Professionals – Security agencies hire and train experienced security personnel who are equipped with the knowledge and skills to handle various security threats.
Customized Solutions – Security agencies provide customized security solutions based on the specific needs of their clients, ensuring that every security risk is addressed effectively.
Latest Technologies – Security agencies use advanced technologies such as CCTV cameras, access control systems, and fire-fighting equipment to provide comprehensive security solutions.
Constant Monitoring – Security agencies provide round-the-clock monitoring of your property to ensure that any potential threats are detected and addressed promptly.
Emergency Response – Security agencies have trained professionals who can handle emergencies quickly and efficiently, providing a safe environment.
Legal Compliance – Security agencies ensure that their services comply with laws and regulations to protect their clients from any legal liabilities.
Discover the benefits of Unicare Services
.
With Unicare's security services, you can feel safe on your property as they are protected by experienced professionals. They are dedicated to ensuring your safety and security. Here are some services and benefits you can make the best of:
Office Security – Unicare provides customized security solutions for office spaces that include deploying trained security personnel, conducting regular security audits, implementing access control systems, and installing security cameras.
Factory Security – Unicare security agencies in Delhi offer comprehensive security solutions for factories that include deploying security guards, conducting regular risk assessments, implementing access control measures, and ensuring compliance with safety regulations.
CCTV Surveillance – Unicare provides high-quality CCTV cameras and monitoring services to keep your property under constant surveillance, allowing you to keep a watchful eye on your assets at all times.
Fire Fighting – Unicare offers fire safety services that include installing fire alarms, conducting fire safety drills, providing fire extinguishers and other fire-fighting equipment, and training employees to handle fire-related emergencies.
Safety & Security Drill – Unicare provides safety and security drill training to your employees to prepare them for potential security threats or emergencies. The training includes how to identify potential risks, how to respond during an emergency, and how to evacuate the premises safely.
Discuss with the experts and learn how we customize our security solutions to meet your unique needs.
Enquire at the top security agencies in Delhi today! 
The safety and security of your property are of utmost importance and the best way to ensure that it is protected, by opting for the services of a top security agency. Security agencies offer comprehensive security solutions with their trained professionals, customized solutions, the latest technologies, constant monitoring, emergency response capabilities, and legal compliance. If you are in search of security agencies in Delhi? Unicare has got you covered with its expertise in security and safety.
Contact us today to know about our customized services
Leave your enquire at sales@unicareservices.in 
What services do security agencies in Delhi offer?
Security agencies in Delhi offer a range of security services, including security personnel deployment, CCTV surveillance, access control systems, fire safety services, and emergency response management.
How much do security agencies in Delhi charge for their services?
The cost of security agency services in Delhi varies depending on the specific requirements and scope of work. Generally, charges are based on factors such as the number of security personnel required, the duration of the contract, and the level of technology and equipment required. Get a personalized quote today at Unicare Services.
How can I ensure that a security agency is reliable?
It is important to check the track record, experience, and credentials to ensure that a security agency is reliable. You can also check online reviews and ask for referrals from other clients.
Are Unicare security agencies in Delhi licensed and regulated?
Yes, the Unicare security agencies in Delhi are licensed and regulated by the Delhi government's Department of Home Affairs. 
How can I choose the right security agency for my needs?
To choose the right security agency, you must consider the company's experience, reputation, range of services, technology and equipment, and pricing. It is also recommended to ask for a consultation and customized proposal to ensure their services meet your needs.
Our Recent Blogs
Reach out to our latest blogs regarding our services and to know more about us!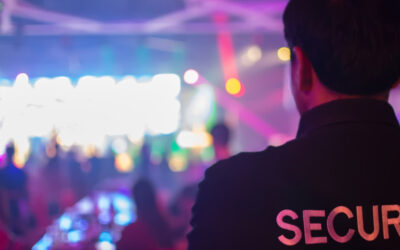 Are you ready to enjoy the Festival of Lights with open arms and an open heart? Diwali, the...

At Unicare Services, we have a team of dedicated people who use cutting-edge tools and technologies to keep your business operating at its optimal capacity. We take pride in offering the facilities management services that keep you, your valuable customers, and your loyal staff safe and secure. Contact us now.
Chennai
Hyderabad
Bangalore
New delhi
Gurgaon
Cochin
Mumbai
Pune
Ahemdabad

Copyright © 2020 - Unicare Services All Right Reserved