All Under One-roof. Avail It!
At Unicare, we add value to our customers' organization by letting them concentrate on their core business competencies while we manage and deliver a top-notch Integrated Facility Management services across India, creating a win-win situation! With over 12 years of domain expertise and in-depth understanding of industry standards and practices, we provide a complete solution to cater to the growing needs of organization.
Our integrated service delivery model includes a wide range of services such as FMS, Housekeeping Services, Security Services, Property Management Services, Office Support Services, M&E Services, Pest Control Services, Disinfection Services and Customer Support.
Unicare Property Management Services in Delhi –  Manage All Your Property Needs Effectively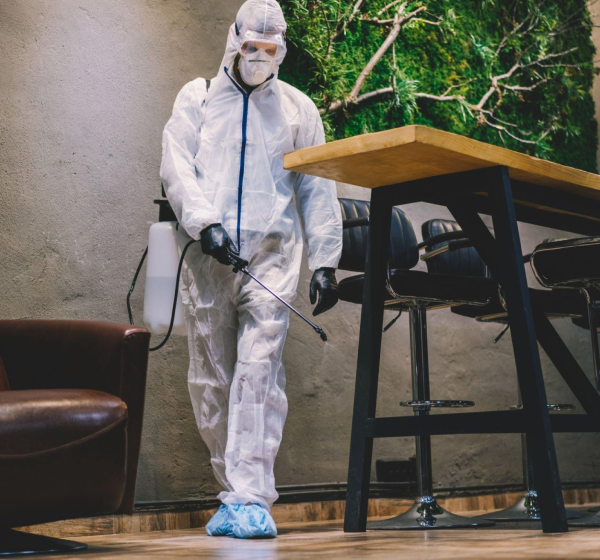 Are you still figuring out how to manage your commercial/residential property? See no more options other than Unicare Services. From building maintenance to high-quality cleaning services, this property management provider takes care of it all. It handles a plethora of activities on a daily basis. With a team of efficient workforce, property management services in Delhi cater to all customers' needs and address serious issues with a holistic approach. 
By hiring Unicare property management services, you can add great value to your existing property investments, which is why many experienced investors agree that working with this company is best. The team provide 360° services for residential and commercial properties. With a wide variety of services for managing your property, the Unicare team ensures comprehensive care of your home asset.  
Unicare Services in Delhi: Property Management Done Right
Unicare Services, one of the leading property management services in Delhi, deals directly, without much delay, with the owners. Maintaining the building, facade cleaning, landscaping services, and high-level cobweb cleaning is now simpler.
The company also adds expertise and knowledge to your property's mechanical & electrical services, giving you the relief of knowing you've reached the right destination. The company is an end-to-end property care firm aiming to provide the best property services tailored for every customer. 
With Unicare Services, you can get help with managing your property 
The following are the property management services which are performed by the Unicare effective team: 
Unicare is a professional outsourcing company specialising in mechanical, electrical, and plumbing services. The team consist of MEP consulting engineers who help with the mechanical and engineering services on the property. Moreover, the team specialises in providing cutting-edge MEP services for brand-new construction and renovation projects in a diverse spectrum of commercial, residential, and institutional buildings.
High-quality Facade Cleaning 
The appearance of the outside of your building conveys a lot of information about your business or home. It can affect your organisation's proficiency. Thus, it's necessary to keep it in good condition. 
Unicare professionals clean facades to top-notch quality, using its one-of-a-kind washing and cleaning processes. These techniques remove dirt, stains, oil, and moss from the cleaned area and provide it with a protective coating at the same time.
High-Level Cobweb Cleaning 
Gutter cleaning and maintenance are included in the high-level cleaning services offered by the Unicare team. The team also perform internal high-level dust-downs of girders, pipework, and ducting, among other things, during holiday shutdowns or at other times outside of usual working hours to ensure the smooth working of the organisation. 
The efficient workforce help in creating and tending to green spaces during construction and upkeep. Moreover, the team is helpful in parking space management, purifying outside waste, and maintaining Containerized Plants (In & Out Doors). 
Want to learn about Unicare Services in a detailed way? Visit the official website. 
Summing It Up
The Unicare property management company will preserve and even improve your structure's functionality over time. They also help preserve your firm's reputation and reduce the risk associated with making investments. Unicare – the leading one among property management services in Delhi, abides by all the regulations, regardless of whether it is a large multinational corporation or a tiny community-based business.
The customers get truly effective management services, which can save their money or help them earn more than they first invested. Therefore, from a financial perspective also, Unicare property management services are ideal.  We consider working together as a harmonious team and exhibiting professionalism with constructive ideas will pave the way for success. 
Know more about Unicare Services on the official website. 
Or
Write to us at: sales@unicareservices.in
Frequently Asked Questions (FAQs)
What are the various types of property under property management services?
  Following are the property types that come under the property management services:  
Residential facilities 

Commercial facilities 

Industrial houses and other specific buildings
Does Unicare provide customer support for its services?
 Unicare property management services are preferred by most people because of its robust customer support team, which provides assistance 24×7. 
Is any waste treatment plan included in the property management services of Unicare?
The Unicare team performs facade cleaning and landscaping services, including effective waste management.  
How is maintenance handled in Unicare Services?
 When repairs are required in the facility/ building, we assign the project to one of our in-house maintenance professionals. Our workers are available 24 hrs a day, seven days a week until their work is done. The team also handle customer calls at any time of day or night. So the clients are stress-free. 
Is the Unicare property management services affecting my organisation's operating hours?
Absolutely not. Our property management services never interfere with your company's operating hours. The crew works efficiently after hours, which allows you to streamline your work.
Our Recent Blogs
Reach out to our latest blogs regarding our services and to know more about us!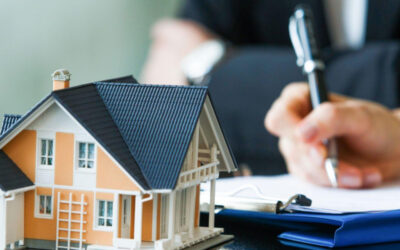 The demand for growing cities and cosmopolitan urban spaces has skyrocketed real estate in most of...

At Unicare Services, we have a team of dedicated people who use cutting-edge tools and technologies to keep your business operating at its optimal capacity. We take pride in offering the facilities management services that keep you, your valuable customers, and your loyal staff safe and secure. Contact us now.
Chennai
Hyderabad
Bangalore
New delhi
Gurgaon
Cochin
Mumbai
Pune
Ahemdabad

Copyright © 2020 - Unicare Services All Right Reserved