All Under One-roof. Avail It!
At Unicare, we add value to our customers' organization by letting them concentrate on their core business competencies while we manage and deliver a top-notch Integrated Facility Management services across India, creating a win-win situation! With over 12 years of domain expertise and in-depth understanding of industry standards and practices, we provide a complete solution to cater to the growing needs of organization.
Our integrated service delivery model includes a wide range of services such as FMS, Housekeeping Services, Security Services, Property Management Services, Office Support Services, M&E Services, Pest Control Services, Disinfection Services and Customer Support.
Unicare offers a Wide Range of Property Management Services in Coimbatore
Most of us imagine a living space that is bright, tidy, and fresh – all of which give us a positive and vibrant feel. The first step to a positive living is building a living space that is clean, then comes décor. In today's time, most of us are assigned with bulks of office work or household chores. It is quite anticipated to not be able to find enough time for cleaning, or landscaping, or disinfecting your spaces. If you are someone residing in Coimbatore and wish to have your living space revamped, then look no further. We at Unicare Services are considered among the best Property Management Services in Coimbatore.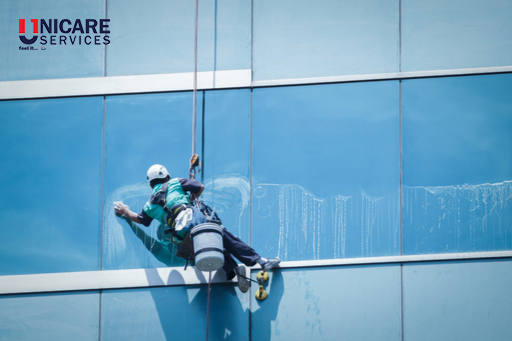 Range of Property Management Services Offered by Unicare
Embellishing your living or working space is a desire of many. Unicare services offer some of the best-in-class staff who have high knowledge in providing an array of Property Management Services in Coimbatore. We firmly believe in the motto of creating a sustainable and rejuvenating environment that helps a person stay positive. Unicare Services attends every corner of the space by using a light detergent that perfectly cleanses off the debris, alga, organic debris, and more. The following are the detailed services offered by Unicare:
M&E Services

When it comes to Property Management Services in Coimbatore related to M&E services, then Unicare Services is often considered the topmost. We cater professional outsourcing services focused on mechanical, electrical, and plumbing facilities. Additionally, we produce some of the best electrical, mechanical, and plumbing design engineering, and MEP engineers across India. Our services are widely spread across a plethora of commercial as well as residential projects.

Building Maintenance

It is very crucial to attend a building and keep it neat and fresh for ensuring everyone's safety. We are efficiently equipped in building maintenance activities like the staircase and corridor cleaning, arranging lift operators, wastage elimination, swimming pool and common area sterilization, and also glass cleaning.

Pest Control Services

Fear of insects is real, and eliminating all those creatures is mandatory for your office or living space. We examine every corner and implement anti cockroach treatment, anti-termite treatment, mosquito control, and rodent control. Alongside, we also offer general and wood disinfestations, fry control, and fumigation.

Landscaping

It is of utmost significance to keep your exterior all decked up. To keep your exteriors all decorative, Unicare Services offer development and maintenance of green areas, parking space management, external cleansing, and maintenance of potted plants for both indoors and outdoors.

Façade Cleaning

Your office or house's outward appearance gives the first impression to most of the visitors. A proper display of the facades will instantly give out a convincing mindset to the visitors. It explains how well-maintained your office is, therefore, needless to say, your building's façade needs to be glistening. We not only tidy up, remove dirt, grease, stain, and other forms of dirt, but also provide a protective coating for the prevention of specks of dirt.

High-Level Cobweb Cleaning

It is not just the main areas that need attention but also the ceilings where the cobwebs are found. Our deep cleaning is like gutter cleaning and its maintenance, as well as roof cleaning and wall cladding. Few places like ducts, pipe works, girders, are often found to be dusty. Unicare services deep cleanse these areas to keep every place dust-proof.

People will come across numerous Property Management Services in Coimbatore but Unicare Services has experience of around eleven years. We offer a wide range of services alongside efficient staff.
OUR OTHER PROPERTY MANAGEMENT SERVICES
Bangalore
Chennai
Hyderabad
Our Recent Blogs
Reach out to our latest blogs regarding our services and to know more about us!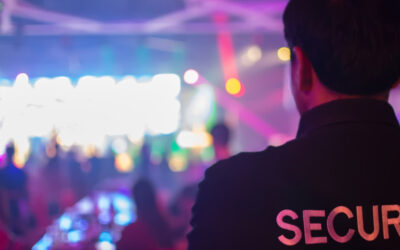 Are you ready to enjoy the Festival of Lights with open arms and an open heart? Diwali, the...

At Unicare Services, we have a team of dedicated people who use cutting-edge tools and technologies to keep your business operating at its optimal capacity. We take pride in offering the facilities management services that keep you, your valuable customers, and your loyal staff safe and secure. Contact us now.
Chennai
Hyderabad
Bangalore
New delhi
Gurgaon
Cochin
Mumbai
Pune
Ahemdabad

Copyright © 2020 - Unicare Services All Right Reserved