Unicare Services: Your Partner for Seamless Property Management Services in Chennai
Property management involves having an outside company handle your home, business, or factory. Most of the time, property management services in Chennai include dealing with the day-to-day upkeep, maintenance, security, and building fixing. At Unicare Services, as one of the top providers of property management services in Chennai, we typically work with investors who own multi-family buildings, townhome developments, commercial and industrial parks, and other similar real estate types. Our primary responsibilities are maintaining the properties we are responsible for and generating money for the owners.
PROPERTY MANAGEMENT SERVICES IN CHENNAI THAT WILL ACTUALLY MAKE YOUR LIFE BETTER
It is imperative to live in a hygienic environment to lead a healthy life. Prevention/Killing of germs is the only way to maintain a clean environment and stay safe. But do not assume this is a simple task. You can't take proper care of your home and workplace because we are all swamped today in this competitive world. It needs professional hands, expertise, and enough time.
Are you looking for Property management services in Chennai?
Unicare provides excellent property management services in Chennai. You might think that they are high-cost bearing services — but certainly not. Unicare charges a reasonable amount to keep your environment germ-free. Unicare takes care of your property with integrity. We have all the measures to remove debris, algae, or any other organic debris from your surroundings and complete it with greenery. The use of industry best tools and techniques make us unique.
Why get property management services from Unicare?
Unicare is a renowned name in the field of Property Management Service providers. They provide the following services to make the environment of your home and office clean:
M&E services
W`e are a well-known outsourcing company which offers electrical, mechanical and plumbing services at an affordable price. Whatever the type of buildings is, we provide modern MEP services for new and renovation projects.
Building Maintenance
Unicare provides the following services in terms of building maintenance:
Waste Removal
Cleaning of glasses
Common Area Cleaning
Cleaning of Staircase and Corridor
Maintenance of Swimming Pool
These services are very much required to make the environment bacteria-free and look good. Such a clean environment will give you a feel-good factor.
Pest control services
We are well aware of all the factors that restrict your home and office environment to be pest-free. We provide the following pest control services:
Wood disinfestations
Anti cockroach treatment
Rodent control
Fly control
Fumigation
Beehive elimination
Anti-termite treatment
Landscaping
Our team of skilled experts provides the following landscaping services:
Proper management of Parking space
External Cleaning
Setting up and maintaining greenery.
Maintenance of Potted plant
These landscaping services are very crucial for your well being.
Faced Cleaning
Your home and workplace say a lot about your personality in society. We will make your building shiny. Our personal cleaning and washing methods will remove oil, dirt, stains, and moss. We also apply a paste to protect that cleaning for a long time. Our experts are trained adequately to reach significant buildings, clean them and give them a great impression.
Cobweb cleaning
Cobweb cleaning involves both internal and external high-level Cleaning. We provide the internal and external Cleaning of your commercial, industrial, and residential buildings.
Pipework
Ducting
Dusting of girders
External services include
Roof cleaning
Cleaning and maintenance of gutter
Wall cladding
Why choose the best property management services in Chennai -Unicare
We maintain full professionalism in our work. We are dedicated to our work. Our services are value for money. Every employee is trained and complies with every rule and regulation related to their work. We are proud of satisfying more than 250 customers with our services. We have more than 2500 natural resources. Our expert team has gained success in several complex projects.
So do not think anymore? Just grab the opportunity to contact Unicare for the best property management services in Chennai.
How Do We Work?
Investigative Inquiry into the Premises
Unicare's property management services in Chennai begins with a comprehensive, in-depth analysis of your company's internal structure to better understand your core and periphery operations.
Customizing Your Strategy/Action Plan 
The team decides on the best course of action to reach the predetermined objectives and then creates a timetable for carrying it out. The team's goals and knowledge of the facilities allow them to create an efficient design for the space.
Day of Action 
Unicare's seasoned crew will visit your institution prepared to provide the essential services. Following the laid forth strategy, the group as a whole provides excellent onsite facilities services.
Why Choose Unicare Facility Management Services?
Expert team and professionals
Guarantees customer satisfaction
Globally approved quality measures
Highest quality services
Proving 24×7 call workforce
High-quality materials with best implementation practices
Deep analysis of every facility
Full customer support
Useful and relevant cleaning tools
Concrete emergency plan
Demonstrable track records
Robust and proficient working procedures
Timely delivery of services
You can easily schedule our property management services using our booking form or call +91 9677088231,+91 9884829137, or +91 9884829184 for a responsive answer.
Or 
Write to us at: sales@unicareservices.in.
What are the 4 main things about property management?
Here are the four main things about property management services in Chennai :
Effective data management services 

Seamless managing of choice listings for owners 

Robust customer management services 

A good system of rent collections 
What does a property management company do?
Unicare property management company maintain your property germ-free. The company maintains the integrity of your property through all the tools necessary to clear your surroundings of debris, algae, or any other biological debris and replace it with vegetation. 
How do I choose a property management company?
 following are the key factors you should look for choosing a good property management company: 
Utmost professionalism of the company 

Services of excellent value 

Trained employees with good certifications from credible sources 

Reviews and testimonials of the company 
Why is property management important?
One of the greatest strategies to reduce risk and succeed in the business related to properties is through effective property management. One of the concerns for owners is upkeep, which is taken care of by property management firms as they deal with all issues that happen on the property. A property management company will ensure tenant screening also takes care of and ensures the safety of the property.
What is one of the major objectives of professional property management?
One of the major objectives of professional property management is to manage the administration, maintenance, and management of rental properties. Other responsibilities include advertising rentals, locating renters, making sure rental rates are reasonable and paying overhead and taxes, collecting rent, and abiding by rental rules.
When is it necessary to hire a property manager?
The demand for property management originates from the correlation between a clean and green living space, a healthy lifestyle, and a calm environment.
Why is hiring a property management firm necessary, and what do they do?
Hiring a property management firm is essential for property owners as these firms handle critical tasks such as tenant screening, rent collection, property maintenance, legal compliance, marketing, and tenant relations.
What do you mean by building maintenance services?
At the most inopportune moments, you'll require building maintenance services. As a result, we offer various emergency building management services, such as cleaning the lobby, stairwells, and hallways, wiping the glass, and removing trash.
What do property management services include?
M&E services, building maintenance, pest control services, landscaping, facade cleaning, and high-level cobweb cleaning are all part of a property manager's repertoire of duties.
Can you assist with repairs and upkeep of my Chennai property?
We have an established system of trusted contractors and service providers ready to deal with unexpected maintenance or repair needs. We also conduct regular inspections of properties to track any hidden repair issues.
Our Recent Blogs
Reach out to our latest blogs regarding our services and to know more about us!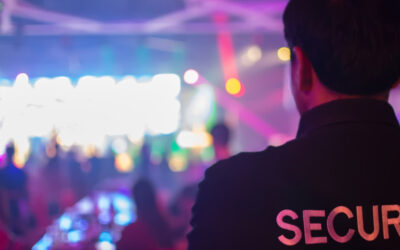 Are you ready to enjoy the Festival of Lights with open arms and an open heart? Diwali, the...

At Unicare Services, we have a team of dedicated people who use cutting-edge tools and technologies to keep your business operating at its optimal capacity. We take pride in offering the facilities management services that keep you, your valuable customers, and your loyal staff safe and secure. Contact us now.
Chennai
Hyderabad
Bangalore
New delhi
Gurgaon
Cochin
Mumbai
Pune
Ahemdabad

Copyright © 2020 - Unicare Services All Right Reserved