All Under One-roof. Avail It!
At Unicare, we add value to our customers' organization by letting them concentrate on their core business competencies while we manage and deliver a top-notch Integrated Facility Management services across India, creating a win-win situation! With over 12 years of domain expertise and in-depth understanding of industry standards and practices, we provide a complete solution to cater to the growing needs of organization.
Our integrated service delivery model includes a wide range of services such as FMS, Housekeeping Services, Security Services, Property Management Services, Office Support Services, M&E Services, Pest Control Services, Disinfection Services and Customer Support.
Looking for Property Management Companies in Mysore? Contact Unicare Services!
Mysore is a beautiful city. If you are someone who has recently purchased a house or office and looking for Property Management Companies in Mysore then look no further. Unicare Services has been considered among one of the best Property Management Companies in Mysore. We have been doing business for over eleven years, and we house a group of talented and efficient staff. Our property management services comprise an array of services that will suffice every person's requirement. It includes building maintenance, façade and high-level cobweb cleaning, M&E services, and pest control services.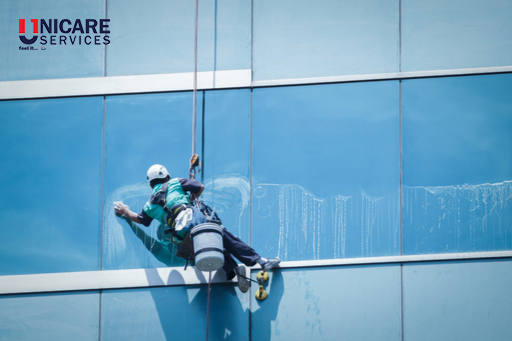 Why Choose Unicare Services for Property Management?
It is essential to thoroughly study a company's background before proceeding with its property management services. At Unicare we care about the customer's requirements. We have successfully catered to more than 250+ clients and have kept up with their expectations. The following are the reason why choosing Unicare will be a better choice when choosing Property Management Companies in Mysore.
An array of Services :

Our main aim is to offer helpful services that customers can avail of. Our services go all the way to cleaning of staircase and corridor, waste removal to going all the way up to the ceilings for removing cobwebs. We also have a competent team that eliminates every kind of pests and uses low-pressure disinfectants for freshening up the rooms.

Comprehensive Training :

We believe in equipping our staff with the best training in the industry. Our staff is trained with detailed modules alongside having committed trainers. With proper knowledge, our employees tend to provide efficient services.

Presence Across India :

We have our headquarter in Chennai, but our services are extended across India. We are not only one of the most effective Property Management Companies in Mysore but also in Hyderabad, New Delhi, Bangalore, Cochin, Gurgaon, Pune, and Ahmedabad.

Services for All Sorts of Buildings :

It doesn't matter if your building is a skyscraper or a two-storied one. We attend to every sort of building. We offer devoted attention to the glass buildings that need extra care due to the disturbances of the birds. We know how the exterior of the buildings demonstrates the owner's personality as well. Therefore, we train our employees to give their best.

Huge Number of Employees

By connecting with us, you will never have the issue of underwork. We have around 2, 500 extensively experienced employees working with us. We never fall short of employees, and aim at fulfilling the assigned task with utmost dedication.

Successful Clients

A company's profile is best understood by looking at its clients. We take pride in stating that over these eleven years we have been successful in working with clients like Fujifilm, Hitachi, Ola, Foodpanda, Mahindra, Ninjacart, Eureka Forbes, bankbazaar.com, Cortex, Toni & Guy, and more.
The best part of choosing us from the list of Property Management Companies in Mysore is our extensive services over anything else. We have a team of highly efficient security services team who will always keep your building safe and secure. With Unicare Services, you will never have the trouble of calling out to other companies for any kind of service.
OUR OTHER PROPERTY MANAGEMENT SERVICES
Bangalore
Chennai
Hyderabad
Our Recent Blogs
Reach out to our latest blogs regarding our services and to know more about us!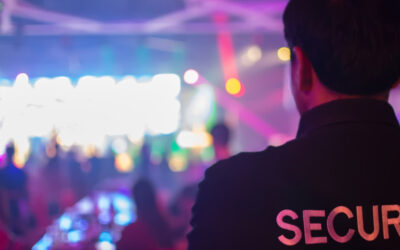 Are you ready to enjoy the Festival of Lights with open arms and an open heart? Diwali, the...

At Unicare Services, we have a team of dedicated people who use cutting-edge tools and technologies to keep your business operating at its optimal capacity. We take pride in offering the facilities management services that keep you, your valuable customers, and your loyal staff safe and secure. Contact us now.
Chennai
Hyderabad
Bangalore
New delhi
Gurgaon
Cochin
Mumbai
Pune
Ahemdabad

Copyright © 2020 - Unicare Services All Right Reserved