All Under One-roof. Avail It!
At Unicare, we add value to our customers' organization by letting them concentrate on their core business competencies while we manage and deliver a top-notch Integrated Facility Management services across India, creating a win-win situation! With over 12 years of domain expertise and in-depth understanding of industry standards and practices, we provide a complete solution to cater to the growing needs of organization.
Our integrated service delivery model includes a wide range of services such as FMS, Housekeeping Services, Security Services, Property Management Services, Office Support Services, M&E Services, Pest Control Services, Disinfection Services and Customer Support.
MAINTAIN CLASSIC & ELEGANCE FOR DECADES – OPT FOR MARBLE POLISHING IN CHENNAI BY UNICARE SERVICES
Getting renewed and glossy marble surfaces are now much easier with Unicare's professional Marble Polishing in Chennai!
Unicare offers a wide range of effective solutions to polish the marbles in different settings, from polishing and re-polishing to refinishing, repairing, and rehabilitation.
The only material that can maintain its classic timelessness and elegance for decades is Marble, and Unicare Services is committed to restoring and polishing your marble settings and adding more values and elegance to Best Marble Polishing in Chennai ideas.
Take the example of some greatest structures in the world. From Italy-based Roman Colosseum to India's prime attraction, Taj Mahal, from the Supreme Court Building to the Washington Monument in Washington D.C., all these renowned edifices are made with original marbles and restored and polished over time to maintain their original uniqueness.
Why Hire Unicare's Marble Polishing?
We, at Unicare Services, also provides you premium-quality and effective marble polishing services in Chennai for buildings ranging from residential premises to commercial setting and industrial plants. Our services increase your material's appearance, aesthetic values, durability and prevent them from risks of getting cracked, stained, chipped, scratches, and all other unsightly damages.
Whether it is tabletops or countertops, fireplace mantles, or your residential flooring, our polishing solutions are designed to clean and polish all kinds of marble surfaces with utmost efficiency. We polish and Unicare settings in residential structures, restaurants, museums, hotels, educational facilities, entryways, factories and plants, and other commercial and industrial edifices.
Types of Marbles We Can Polish
Black Marble
Brown Marble
Cream Marble
Green Marble
Grey Marble
Pink Marble
Red Marble
White Marble
Yellow Marble
Be it dismal or white stains on your marble countertops or scratches, chips, and cracks on your bathroom marble floors, Unicare can help to restore the original look and glory with professional marble polishing services. So whatever your marble problems are, we are here to solve them meritoriously and skillfully.
Benefits of Our Professional Marble Polishing Services
Unicare Services provide Marble Polishing in Chennai that helps to restore the original shine of your marbles and make them last longer. Other benefits that you can expect from our services may include but not limited to:
Restoring the original glory and shine of marbles
Zero slippage and cracks
Removing dust, organic stains, and mild scratches
Removing abrasions from the outer surface
We use only 3M solutions for marble polishing
Up-to-the-minute & specialized heat activates and polishing machines for professional polishing effects
Our Specialisms in Marble Polishing
Unicare Services is one of the best, most reputed, and time-honored marble floor polishing companies in Chennai. With 100% assurance to deliver premium quality and timely services, we also focus on the optimal satisfaction of customers. Our highly efficient team and professionals are specially trained for Marble Polishing, Granite Floor Polishing, and Marble Floor Grinding, etc.
Essential factors why you should trust Unicare Services for your marble polishing project are:
Well trained and experienced mechanics
Advanced & eco-friendly chemicals used for polishing
Advanced machinery & equipment
Customer-friendly, licensed, and experienced technicians on duty
100% quality & effective polishing services
Flexible timings to suit customers' schedule
24x7Online order booking
100% customer satisfaction & Quality guarantee
Reliable, affordable, & dedicated services
Reasonable and affordable pricing
Customized Marble Polishing Packages For You!
We know every client, and every premise is different, with unique needs and requirements. That's the reason why we never provide one-size-fits-all solutions. We design and provide made-to-order programs for Marble Polishing in Chennai. Our programs are tailored to accommodate your marble setting's prerequisites and meet the compression of traffic patterns on your floor.
We are skilled in restoring, refinishing, polishing, and refining a variety of marble materials, i.e. Italian Marble, Opal White Marble, Alberta Marble, Cream Marble, Granite Marble, etc. We have a team of experienced and prompt on-site staff to ensure your marble settings are properly cleaned, polished, restored, and maintained from time to time.
From residential premises to corporate offices, from individual villas to Apartments and Farmhouses, from Multi-national companies to factories and industrial plants, Unicare Services is highly flexible in its work scope and caters to any marble setting with optimal professionals and efficiency.
Our Marble Polishing Specialists in Chennai team is equipped with high-end machinery, polishing solutions, and instruments to provide the highest quality marble polishing services in Chennai.
How much does it cost to get marble polished?
The cost of marble polishing starts from around ₹40 per square foot.
How do you polish marble tops?
Our team is equipped with high-end machinery, polishing solutions, and instruments to provide the highest quality marble polishing services.
How do you clean polished marble?
We have tailored programs to accommodate your marble setting's prerequisites and meet the compression of traffic patterns on your floor.
How do you polish marble naturally?
As a polish, prepare a solution of water and baking soda. Apply a thin coating of the mixture to the surface of your marble floor or countertop after mixing 45 grams of baking soda with 0.9 liters of water.
What cleaning products are safe to use on marble?
We use only 3M solutions for marble polishing and in addition to neutral cleansers, mild liquid dishwashing detergent combined with water, or stone cleaners, marble surfaces should be cleaned using soft cotton cloths and clean rag mops.

Our Recent Blogs
Reach out to our latest blogs regarding our services and to know more about us!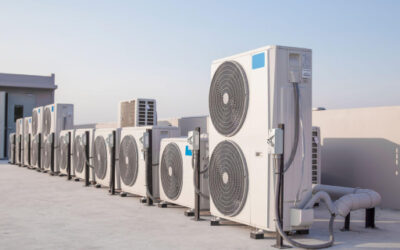 In an era where environmental responsibility has become paramount, property management companies...

At Unicare Services, we have a team of dedicated people who use cutting-edge tools and technologies to keep your business operating at its optimal capacity. We take pride in offering the facilities management services that keep you, your valuable customers, and your loyal staff safe and secure. Contact us now.
Chennai
Hyderabad
Bangalore
New delhi
Gurgaon
Cochin
Mumbai
Pune
Ahemdabad

Copyright © 2020 - Unicare Services All Right Reserved