All Under One-roof. Avail It!
At Unicare, we add value to our customers' organization by letting them concentrate on their core business competencies while we manage and deliver a top-notch Integrated Facility Management services across India, creating a win-win situation! With over 12 years of domain expertise and in-depth understanding of industry standards and practices, we provide a complete solution to cater to the growing needs of organization.
Our integrated service delivery model includes a wide range of services such as FMS, Housekeeping Services, Security Services, Property Management Services, Office Support Services, M&E Services, Pest Control Services, Disinfection Services and Customer Support.
Maintain Your Property Clean With Housekeeping Services in Pune
Cleaning and organising on a daily basis is a tedious and time-consuming activity. To save your time, Unicare provides you with efficient housekeeping services in Pune by keeping your specific demands in mind. 
The Unicare housekeeping services in Pune include everything from dusting table tops to waste disposal and mopping. The team personnel are clean, well-dressed, and well-mannered, they execute quality-bound practices to ensure the best cleaning for your property.
Who are We?
Unicare services have over 11 years of expertise in the market with integrated housekeeping practices. Customers can count on Unicare housekeeping services in Mumbai to conduct in-depth research into its cleaning approaches. With this, the team creates an actionable plan to provide the best in-house and commercial services. 
It all depends on Unicare's team's strong dedication towards their work. The team's top priority is to provide customer services that are 100% satisfactory and perfect. 
Services of Unicare 
The team's housekeeping services include:
Cleaning 

Sweeping 

Dusting 

Hovering 

Vacuuming 

Mopping 

Cleaning of toilets 

Wiping of rooms 

Cleaning of furniture and other related items 

Bed-making etc.
Unicare provides its customers with proficient and comprehensive services covering all aspects of housekeeping. 
Inquire about the various services here. 
Major Areas of Unicare Housekeeping Services 
A neat and clean workplace fosters happiness and promotes staff morale. Workers appreciate their employers and the company more when they see the effort to keep the office clean and orderly. To enhance this, Unicare housekeeping services in Pune provides its cleaning, mopping, and dusting services to various areas of the offices, including the entrance, reception area, foyer, stairs and elevator.
Your washroom says more about your company than you realise. It says a lot about how your organisation is run and how it treats its employees and visitors. A clean, pleasant, modern restroom reflects well on your company and its ideals. 
The Unicare team works with organisations and public services of all sizes around Pune to create fully-serviced, sanitary washrooms that meet the unique demands of their visitors and workers.
The Unicare Service team understands how necessary it is to keep the atmosphere clean, safe, and healthy for patients and staff members in any healthcare centre. That is why the team of Unicare personnel take a meticulous approach to deliver the greatest levels of cleanliness every time. Unicare services offer the resources and knowledge to provide consistent outcomes that fit your specific needs, from medical offices to hospitals.
Unicare housekeeping services in Pune team is dedicated and trained to give the best cafeteria cleaning services to ensure that your kitchen and dining areas are clean, fresh, and ready for the next day. Your cooks will have a sanitary working environment, and your customers will have an exquisite eating space due to the expertise of our skilled cafeteria cleaning services. 
The services include the following: 
A better and cleaner restaurant

Clean environment from the kitchen to the dining room

Dedicated and experienced crew for 24-hour operational support and measured inspections.
To know the services better, visit our official website.
Why Choose the Unicare Housekeeping Services
Expert team of cleaning professionals 

24- hour customer support 

Personalised service 

High-quality materials with best implementation practices

Robust reporting 

Flexible adjustments 

Well-organised cleaning practices
Summing It Up 
Unicare housekeeping services in Pune provide a wide range of cleaning methods and equipment to assist and speed up the cleaning process.
Our integrated service delivery strategy encompasses a wide range of services such as FMS, Housekeeping services, property Management Services, security management services, office support services, M&E services, pest control services, disinfection services, and customer support. 
You can simply schedule our service using our booking form or call 91 9677088231,+91 9884829137, or +91 9884829184 for a responsive answer.
Frequently Asked Questions (FAQs)
What exactly is basic housekeeping?
Basic housekeeping services are:
 A light cleaning

Dusting, vacuuming, sweeping, and cleaning the floors in all rooms are included. 

Bathroom cleaning, including mirrors, toilets, showers, and baths.
What materials and equipment do the housekeeping service team employ?
 To clean an entire facility, our team use over 60 different types of equipment. Our cleaning supplies include a variety of cleaning products, vacuum cleaners, steam cleaners, scrubbing machines, and other cleaning necessities.
How long will it take to deep clean my house?
The time required is mostly determined by the size of the facilities, the number of rooms and bathrooms, the basic condition, and the type of service selected. A typical three-bedroom house takes 6 to 7 hours to build. You can also contact the team at +91 9677088231.
How frequently should I get my house deep cleaned by housekeeping services?
 The frequency of cleaning is determined by a variety of criteria, including proximity to the main road, children or pets, living patterns, and so on. However, the team urge that you use facility service at least once every three months. You can also sign up for our regular cleaning packages and save more money through our official website.
What are the Unicare services' business hours?
We are open from 9:00 a.m. to 9:00 p.m. For exceptional demands, please contact our Customer Care Executive at +91 9677088231.
Our Recent Blogs
Reach out to our latest blogs regarding our services and to know more about us!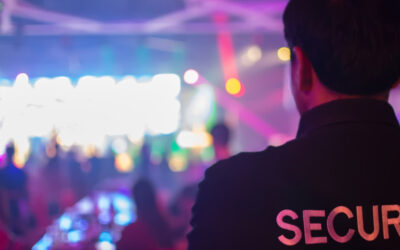 Are you ready to enjoy the Festival of Lights with open arms and an open heart? Diwali, the...

At Unicare Services, we have a team of dedicated people who use cutting-edge tools and technologies to keep your business operating at its optimal capacity. We take pride in offering the facilities management services that keep you, your valuable customers, and your loyal staff safe and secure. Contact us now.
Chennai
Hyderabad
Bangalore
New delhi
Gurgaon
Cochin
Mumbai
Pune
Ahemdabad

Copyright © 2020 - Unicare Services All Right Reserved