All Under One-roof. Avail It!
At Unicare, we add value to our customers' organization by letting them concentrate on their core business competencies while we manage and deliver a top-notch Integrated Facility Management services across India, creating a win-win situation! With over 12 years of domain expertise and in-depth understanding of industry standards and practices, we provide a complete solution to cater to the growing needs of organization.
Our integrated service delivery model includes a wide range of services such as FMS, Housekeeping Services, Security Services, Property Management Services, Office Support Services, M&E Services, Pest Control Services, Disinfection Services and Customer Support.
Ease Out Your Cleanliness Work with Unicare Housekeeping Services in Mumbai
Housekeeping and cleaning services are related to the administration of household activities and chores such as cleaning and home maintenance to corporates, commercials, hospitals, and so on. Hiring housekeeping services might save you time while also providing efficient results. To save time, metropolitan cities are more inclined to outsource their housekeeping and cleaning services. Unicare housekeeping services provides professional housekeeping services in Mumbai, Navi Mumbai, and Thane. 
The team provides hassle-free and stress-free expert services on demand. It provides housekeeping services to corporations, industries, businesses, malls, hospitals, institutes, and hotels, among other places. The residential housekeeping service comprises comprehensive cleaning of a bedroom, kitchen, bathroom, balcony, windows, steam cleaning, and other areas.
Unicare Housekeeping Services  – The Best in the Industry
With over 11 years of industry experience, the team of Unicare services digs deep into the dirt removal process, develops a clear emergency plan, and demonstrates a track record of customer care. There are many things that anyone can do well, but it is regarded in the industry as being the greatest Facility Management Service firm.
Unicare Services guarantees 100% customer satisfaction and stand out because of its work. When you work with the team, you can be confident that you are putting your faith in the hands of a facility service business that cares. The team has built a significant presence in the domestic market and acquired a devoted consumer base.
Unicare Services Housekeeping Services in Mumbai
Unicare offers a full range of innovative, one-of-a-kind facility housekeeping services in Mumbai, emphasizing cost-effective, long-term outcomes for its client's buildings and workspaces. The planned performance management program of the company serves as the foundation of our distinct culture and robust customer base. 
The housekeeping services include:
Commercial / Workplace Cleaning Service
Most employees view their workplaces as a second home, so you must concentrate on keeping it clean and tidy. Maintaining a clean work environment allows your staff to be more productive, efficient, and, most importantly, pleased. Unicare Services offers its expert housekeeping services to workplaces, making it an organized and clean workplace with its best professionals.
Warehouse/Industrial Cleaning Services
Maintaining industrial site offices is a little difficult task as the dirt is continually tracked in from the outer areas of the industry floors. Then there are the difficulties of working around heavy machinery and the hazards of paints, lubricants, metal shavings, and fiberglass. To tackle such a situation,  you need professional housekeeping services in Mumbai that help you achieve a clean and hygienic place. Unicare Services' unique industrial cleaning approach helps maintain a place with the least dirt and other pollutants.
Washroom Cleaning Services
Clean washrooms and toilets are important for the health of the people who use them. Bathrooms at home, at the office, or in public places can have a lot of dirt, allowing harmful organisms to grow. Unicare Services provide the most proficient washroom cleaning services to maintain its hygiene.
Healthcare/ Hospital Cleaning Services
The healthcare cleaning team of Unicare Services was created to provide on-time housekeeping services in Mumbai. The goal is to clean every nook and corner of the healthcare facility to prevent the origin of microorganisms. Unicare Services helps achieve this through its extensive cleaning process.
To know about various housekeeping services better, visit our official website.
Why Choose the Unicare Housekeeping Services
Expert team of cleaning professionals 

24- hour customer support 

Personalized service 

High-quality materials with best implementation practices

Robust reporting 

Flexible adjustments 

Well-organized cleaning practices
Why Choose the Unicare Housekeeping Services
Expert team of cleaning professionals 

24- hour customer support 

Personalised service 

High-quality materials with best implementation practices

Robust reporting 

Flexible adjustments 

Well-organised cleaning practices
Unicare Services Housekeeping Plans Include:
Daily cleaning

Carpet cleaning 

Cobweb cleaning 

Interior and floor cleaning

Dust control

Steam cleaning 

Facade cleaning 

Removal of garbage

Window glass cleaning 

Floor polishing, etc.
Summing It Up 
Unicare Services ensures that only non-hazardous, environmentally friendly materials and procedures are utilized throughout the housekeeping process. The Unicare team takes care of all the housekeeping services at your business, which makes you assured of the place's cleanliness and hygiene. 
We are a corporation with branches throughout India, and we're known as one of the best housekeeping services in Mumbai. We are a specialized housekeeping firm with good experience in commercial and residential cleaning. Our reputation has been carefully built with the hard work and dedication of our trained and professional team of cleaners. 
You can simply schedule our housekeeping service using our booking form or call 91 9677088231,+91 9884829137, or +91 9884829184 for a responsive answer.
Or Write to us at: sales@unicareservices.in.
Frequently Asked Questions (FAQs)
What are the functions of housekeeping services?
Housekeepers are responsible for cleaning and informing the homeowner or manager in charge of any safety issues. Vacuuming, sweeping, emptying garbage cans, dusting shelves, wiping windows, and mopping floors are the jobs they perform under housekeeping services.
How many rooms does a commercial Unicare Services housekeeper clean every day?
An average housekeeper from the company is expected to clean 15 to 20 rooms in a regular shift, which means they must work at a rapid pace, which adds to the dangers.
What is the primary goal of housekeeping?
Housekeeping services can be defined as tasks that are carried out to establish or maintain an ordered, clean, neat, and safe working environment. Effective housekeeping can eliminate workplace hazards and help complete tasks safely and properly.
Other than Mumbai, in which cities do Unicare Services provide its housekeeping services?
 Unicare Services provides housekeeping services in Mumbai, Bangalore, Pune, Chennai, and Hyderabad.
How to book housekeeping services from Unicare?
You can visit the Unicare Services official website and fill in the booking form for the services. Or you can write to us at: sales@unicareservices.in
Our Recent Blogs
Reach out to our latest blogs regarding our services and to know more about us!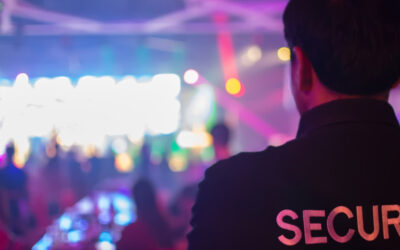 Are you ready to enjoy the Festival of Lights with open arms and an open heart? Diwali, the...

At Unicare Services, we have a team of dedicated people who use cutting-edge tools and technologies to keep your business operating at its optimal capacity. We take pride in offering the facilities management services that keep you, your valuable customers, and your loyal staff safe and secure. Contact us now.
Chennai
Hyderabad
Bangalore
New delhi
Gurgaon
Cochin
Mumbai
Pune
Ahemdabad

Copyright © 2020 - Unicare Services All Right Reserved