All Under One-roof. Avail It!
At Unicare, we add value to our customers' organization by letting them concentrate on their core business competencies while we manage and deliver a top-notch Integrated Facility Management services across India, creating a win-win situation! With over 12 years of domain expertise and in-depth understanding of industry standards and practices, we provide a complete solution to cater to the growing needs of organization.
Our integrated service delivery model includes a wide range of services such as FMS, Housekeeping Services, Security Services, Property Management Services, Office Support Services, M&E Services, Pest Control Services, Disinfection Services and Customer Support.
UNICARE HOUSEKEEPING SERVICES IN MINDSPACE – INTEGRATED APPROACH TO PERSONALIZED CLEANING PLANS
Introduction to Housekeeping Service
The busy schedule of life hampers the cleaning process in houses, offices, and institutes. It's become a hectic task to clean up the entire mess and arrange the pieces of stuff as before. To assist you with housekeeping, we have initiated a service named- Housekeeping Services in Mindspace.
House Keeping is the management of household affairs or the maintenance and management of the property of an organization or an institution or domestic establishment.
Housekeeping mainly deals with daily routine tasks and procedures carried out in the functioning of a system or an operation. It involves various chores involved in the household's running, which includes cleaning, home maintenance, shopping, bill payment, cooking, etc.
This Housekeeping task is usually done by some member of the family, especially ladies of the family. But now, this task has been shifted to an organization that conducts such activities on behalf of you or your family members and usually charges for this beneficial service.
Problems cause if house cleaning is not done
Housekeeping is usually done to make the home, office look better and make that place safer and comfortable to live in. if house cleaning is not done properly and regularly, various discomfort can be seen.
Limescale will build upon the taps
Mold will start growing in the wet areas,
Smudges will start appearing on the glass surface,
Dust starts forming on the surface,
Bacteria activities will make the garbage disposal,
Toilet smells, and
Cobwebs will start accumulating in the house.
To tackle these problems, Unicare Services has initiated Housekeeping Service in Mindspace for those who are usually busy with their work schedule and cannot spend their time in this hectic and time-consuming job.
Motto of Unicare Housekeeping Services in Mindspace
The main aim of our service station is to make your workplace clean and healthy so that the employers and customers will love to be in. we have years of experience in dealing with housekeeping services.
Well experienced house-keeping personals over here will ensure that your workstations, house, and other premises look so great and charming. Such an environment will make your employee and client feel fresh, free, and more incited to do work every day.Housekeeping Services in Mindspace includes various types of services such as
Cafeteria Cleaning – To make sure your kitchen and dining areas are clean, fresh, and ready for the next day. Our crew members work hard to provide cleaning service for your restaurant.
We provide a professional restaurant cleaning service and will render a sanitized work environment for your cook and an immaculate dining area for your guest.Industrial Cleaning – these hazardous industrial facilities such as warehouses, factories, power plants, and other industrial facilities are cleaned. Our staffs are well trained, and they are guided with all the safety knowledge. Specific types of equipment are used for cleaning the industrial warehouse. Specific chemicals are used for this job.
Types of industrial cleaning service
Unicare House Keeping Services in Mindspace are experts in providing industrial cleaning services.
Different type of industrial cleaning service include:
Surfaces
Lab rooms
Locker Rooms
Industrial equipment
Silos
Exhaust systems
Storage areas
Cafeterias
Loading docks
Office cubicles
Conference rooms
And many more
Health Care Cleaning
It's very critical to maintaining a clean, safe, healthy environment for the patients and staff members. Cleaning of basic office, restrooms, common area cleanings are included in Health care Cleaning service.
Specialized services are required for sensitive areas like labs, patients, operating rooms, and exam procedures. A team of 2 or 3 members cleans the busy medical centers, especially the operating rooms where strains of drops of blood and body fluids are present.
Specific patient rooms with highly infectious patients or have sensitive cases are set aside as they require more time. But still, our experts deal with this situation very smoothly. The average duration for room turnover ranges from 15 to 20 minutes. This consumes a lot more than 1 hour for a complete clean of an isolation room.
Unicare Housekeeping Service in Mindspace takes a thorough approach and delivers the highest standards of cleaning the health care service every time you enter. We provide high-end cleaning services to health care institutions taking into consideration quality and infection control standards. To provide consistent results and to meet your needs, we have hired expertise along with mode equipment tools.
Washroom Service
Unicare Housekeeping service in Mindspace has established a trusted name in providing contract-free washroom service. You can give as many instructions as you wish to our expertise. They will fulfill your wish list and will build a plan tailored to your home, preferences, and needs.
The dusting of ceiling fans, wall ornaments, baseboards, and dust air vents is part of washroom service. Removing the lime, soap, mildew from corners and grouts, cleaning glass shower doors inside and outside, and cleaning and shinning mirrors and fixtures are also part of this service. Toilets are scrubbed and disinfected both from inside and outside. All these services are easily dealt with by our expertise workers.
Workplace Cleaning
workplace cleaning includes cleaning of reception area, entrance, cleaning of stair and elevator, sweeping and mopping the entire floors of the office. Trash collection, wiping and disinfecting the doorknobs, switches of telephone, and light are also included in Housekeeping Service.
Floor dusting, horizontal surface dusting, wet mop, and machine scrubbing are also part of this service. Cleaning and disinfecting the restroom, air-conditioning vent, sanitizing all the lavatory fixtures, sinks, partitions, walls, etc., are part of the Unicare Housekeeping Services.
Our Recent Blogs
Reach out to our latest blogs regarding our services and to know more about us!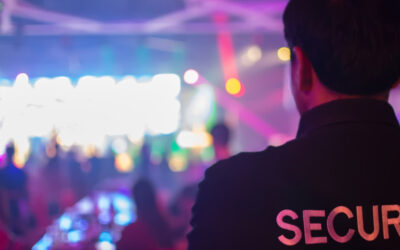 Are you ready to enjoy the Festival of Lights with open arms and an open heart? Diwali, the...

At Unicare Services, we have a team of dedicated people who use cutting-edge tools and technologies to keep your business operating at its optimal capacity. We take pride in offering the facilities management services that keep you, your valuable customers, and your loyal staff safe and secure. Contact us now.
Chennai
Hyderabad
Bangalore
New delhi
Gurgaon
Cochin
Mumbai
Pune
Ahemdabad

Copyright © 2020 - Unicare Services All Right Reserved