All Under One-roof. Avail It!
At Unicare, we add value to our customers' organization by letting them concentrate on their core business competencies while we manage and deliver a top-notch Integrated Facility Management services across India, creating a win-win situation! With over 12 years of domain expertise and in-depth understanding of industry standards and practices, we provide a complete solution to cater to the growing needs of organization.
Our integrated service delivery model includes a wide range of services such as FMS, Housekeeping Services, Security Services, Property Management Services, Office Support Services, M&E Services, Pest Control Services, Disinfection Services and Customer Support.
UNICARE: THE BEST HOUSEKEEPING SERVICES IN MADHAPUR
Unicare feels its prime duty is to make clients' working environment healthy, which will eventually end-up, helping the organization's owner and the employees stay fit and adequate under the clean surroundings. The cleaning services are provided under the housekeeping section of Unicare. We works as one of the most dedicated Housekeeping Agencies in Madhapur.
A Promise by the Best Housekeeping Services in Madhapur
There is no room to say no to any services, whether the vacuum is larger or smaller. Housekeeping Services personnel will ensure that the ambiance will look so appealing that the guests won't wish to leave it soon. And it will not just be limited to the interior but also focus on the exterior of the building or organization, which will be worth admiring, and that is a promise to every client associated with Unicare.
UNICARE Housekeeping Services in Madhapur INCLUDES A WIDE RANGE OF ASSISTANCE
The services include:-
Workplace Cleaning
Washroom Service
Healthcare Cleaning
Industrial Cleaning
Cafeteria Cleaning
And here is good news for our consumer, that all these Unicare Housekeeping Agencies In Madhapur, Covering Hyderabad location will be under your budget, i.e., pocket friendly.
HIGHLIGHTS OF THE UNICARE HOUSEKEEPING SERVICES
Workplace Cleaning
– The service covers all the space from the entrance to the building's last wall. It adds:-
Reception area and Foyer cleaning
Stair and Elevator cleaning
Sweeping and Mopping of the floors
Trash gathering, excluding and recycling
Wipe the floor and Disinfect the easily accessible equipment: Doorknobs, Telephones, and switchboard
Kitchen and Lounge area cleaning
Horizontal surface and floor dusting
Wet mop and Machine scrubbing
Air condition vent cleaning
Guest waiting room cleaning and disinfecting,
Sanitize all lavatory fixtures: Sinks, Partitions, Walls, and more like such things.
WASHROOM SERVICE
This service is considered a crucial one because of the infection it might spread if not done correctly. The properties include:-
Dust air vents and Baseboards
Remove extra and spread lime, refill soap, mildew from Grout and Corners
Clean glass doors inside and outside
Mirrors and chrome fixtures cleaned & shined
Scrub/disinfect and dry sinks
Scrub and disinfect toilet both inside and out
Vacuum rugs and floor dry
Empty trash and replace the bag
Refill tissue holder and towel racks or hand dryer
Vacuum and scrub/disinfect floor, including corners especially.
INDUSTRIAL CLEANING
If the machines are not up to the mark, then the pollution rate is in hard form, gaseous or noise can increase and be harmful to everyone. Unicare Housekeeping Agencies in Hyderabad will look after it.
Floor Cleaning,
Factory Inner and Outer Cleaning,
Pieces of machinery under area cleaning,
Oil and Grease Removal,
Wastage / Garbage Removal,
Glass Cleaning (6-Feet) and Cobweb Removing (6-Feet)
CAFETERIA CLEANING
Our crews are ready to provide the best in cafeteria cleaning by ensuring that the kitchen and dining areas remain germ-free, refreshing, and ready to serve the eaters. The services will be professional-notch, just like restaurant cleaning services, and the cooks will get a sanitized work environment and the guests a good and peaceful dining environment.
Unicare Housekeeping Agencies in Hyderabad Services include a superior and the best cleaning surrounding, from the kitchen to the dining area.
HEALTHCARE CLEANING
We understand how crucial it is to maintain a clean, dust-free, safe, and secure plus healthy environment of care for everyone- employees, employers, and staff members. That's why Unicare services take responsibility to deliver the best standards of cleaning every time one enters a healthcare room. From medical rooms in offices to hospitals, we have the quality tools and expertise to deliver the expected output to address your specific needs.
Unicare is the Best Housekeeping Services in Madhapur, which is quite famous for its top quality services in the cleaning sector.
Don't wait and just Click On the Mentioned Link Below and help yourself with the heartwarming results to learn more about it.
Our Recent Blogs
Reach out to our latest blogs regarding our services and to know more about us!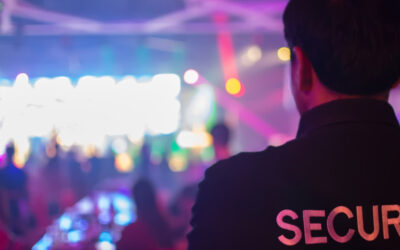 Are you ready to enjoy the Festival of Lights with open arms and an open heart? Diwali, the...

At Unicare Services, we have a team of dedicated people who use cutting-edge tools and technologies to keep your business operating at its optimal capacity. We take pride in offering the facilities management services that keep you, your valuable customers, and your loyal staff safe and secure. Contact us now.
Chennai
Hyderabad
Bangalore
New delhi
Gurgaon
Cochin
Mumbai
Pune
Ahemdabad

Copyright © 2020 - Unicare Services All Right Reserved