All Under One-roof. Avail It!
At Unicare, we add value to our customers' organization by letting them concentrate on their core business competencies while we manage and deliver a top-notch Integrated Facility Management services across India, creating a win-win situation! With over 12 years of domain expertise and in-depth understanding of industry standards and practices, we provide a complete solution to cater to the growing needs of organization.
Our integrated service delivery model includes a wide range of services such as FMS, Housekeeping Services, Security Services, Property Management Services, Office Support Services, M&E Services, Pest Control Services, Disinfection Services and Customer Support.
PREPARING ROOMS FOR CUSTOMERS? OPT FOR BEST HOUSEKEEPING SERVICES IN KOKAPET
Brief introduction about Unicare Housekeeping Services
Unicare provides the Best Housekeeping Services in Kokapet . Housekeeping service is nothing but management of home affairs and home. Housekeeping is usually an activity or work of complete cleaning of every room of the house and preparing the rooms for the customers, which are typically done in a hotel.
Housekeeping services are generally a routine task that must be done properly for any system to function efficiently. It is also defined as the management and care of the property. In industrial organization provision of equipment and services is also included in Housekeeping Services.
Unicare Best Housekeeping Services in Kokapet upon which you can trust
If you feel your life is getting busier and you can't find any time to service down your entire home, feel free to make a call. We are Unicare Services, a cleaning service headquartered in Hyderabad.
We will restore the balance to your life by taking care of your home.Backed by a name with 11 years of experience, we have developed techniques and methods to deliver unrivaled results for every inch of your space in your house or office. We assure you that we will give you one less thing to worry about.
Our House Cleaning Services
Your home is not just a house; it's more than that. It's like your sanctuary- a space where you can relax, unwind and spend most of your precious time doing the kinds of stuff that you love. At Unicare Services, our cleaning services go much more beyond the basic services.
In our cleaning services, you are provided with a comprehensive clean that's going to reenergize your house or office and enhances the life of yours and your family members. It also enhances the life of the employers present in that clean office.Our professional team members always try to provide an unrivaled experience to you in every aspect, be in terms of everyday housekeeping to routine cleaning and seasonal services.
When you trust and handover your house or office to Unicare – Best Housekeeping Services in Kokapet , you can count upon the various aspects mentioned below:-
11 years of experience- we have experienced about more than 11 years in this Housekeeping service field. We assure that our customer gets the best housekeeping services.
Guaranteed Satisfaction- Our well-experienced professional staff will make sure that you get the best outcome from us. Advanced equipment and good quality house cleaning supplies will help carry out the process smoothly and conveniently.
Advance Technology- Technology improves housekeeping services. The industry has come up with an innovative technology to combat the pervasive bugs.
Time-tested techniques
Specialized cleaning products
Free cleaning estimates
Licensed, bonded, and insured professionals
How advanced Technology plays a vital role in Unicare's Best Housekeeping Services?
The industry has come up with various innovative ideas and advance technology which is generally used by us at Unicare Best Housekeeping Services located in Kokapet . We use various types of advanced technologies and have a handful of high-tech devices to deal with disinfecting. Some of them are listed below-
1. UV light disinfecting system
in this, ultraviolet C light is used for disinfection. UV radiation is a type of electromagnetic radiation that is emitted from the sun and reaches the earth. The wavelength of UV radiation is smaller than visible light and is classified as UVA, UVB, and UV C. This UV radiation can be produced by machines.The UV radiation produced by these machines can eliminate nearly all the diff spores just in 5 minutes and at a distance of 5 feet and all the MSRA microbes in 2 minutes at 8 feet height.
2. Automatic bedpan Washers
it has two models front and top-loading models. Some of them have manual or automatic doors, and some are available with or without a sink. The general principle of its working-
No contact between operator and contents of the receptacle.
Need to slip the pan or urinal into the machine directly connected to sewer lines.
Washing and disinfecting take place behind the closed door.
3. Un-mop system
To clean the bathroom floors, the mop and bucket together goes to the team. Mops are ideal for painting floors with soil and contaminants. Contaminants can spread from the public bathroom to the entire building. The advanced sanitation cleaning system is used by Unicare Housekeeping Agencies in Kokapet that washes every hidden inch of the restroom while protecting the person dealing with the cleaner. A tiny crevice of the fixtures is also dealt with by this method.
List required by Unicare Housekeeping Services to service down the house
General House cleaning supplies checklist
Aprons basically white one
Vacuum Cleaner.
Microfiber cloth for mopping down the smooth surface.
A pair of Gloves
Paper Towels
Toilet Bowl Brush.
Feather duster
Bags for Dirty Rags.
Bags to Carry Clean Rags.
Pumice Toilet Bowl Ring Remover.
Soap Scum Remover.
SOS pads
Sponges and scourers.
Yellow dusters – microfiber cloths.
Glass polishing cloths…
Long and Short Duster (Microfiber Recommended)
Neutral Floor Cleaner.
Disinfectant Cleaner.
Cleaning Bucket.
Mini Grout Brush.
Soft Scrub product for sinks
Toilet Bowl Cleaner
Powder Bon-Ami
Toothbrushes.
Extension cord
A dustpan and brush.
Shoe covers
A mop.
Wet floor sign
A no-touch cleaning system is used, which is a combination of a low-pressure sprayer and a high-power vacuum cleaner. This system uses special foam that remains on the fixtures and lifts out the bacteria.
The operator present over there simply points the fan sprayer on the fixtures and floors, and it washes away the filth and bacteria. The vacuum attached to the device sucks up the entire debris and water.
Our Recent Blogs
Reach out to our latest blogs regarding our services and to know more about us!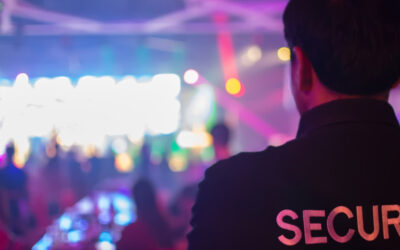 Are you ready to enjoy the Festival of Lights with open arms and an open heart? Diwali, the...

At Unicare Services, we have a team of dedicated people who use cutting-edge tools and technologies to keep your business operating at its optimal capacity. We take pride in offering the facilities management services that keep you, your valuable customers, and your loyal staff safe and secure. Contact us now.
Chennai
Hyderabad
Bangalore
New delhi
Gurgaon
Cochin
Mumbai
Pune
Ahemdabad

Copyright © 2020 - Unicare Services All Right Reserved