All Under One-roof. Avail It!
At Unicare, we add value to our customers' organization by letting them concentrate on their core business competencies while we manage and deliver a top-notch Integrated Facility Management services across India, creating a win-win situation! With over 12 years of domain expertise and in-depth understanding of industry standards and practices, we provide a complete solution to cater to the growing needs of organization.
Our integrated service delivery model includes a wide range of services such as FMS, Housekeeping Services, Security Services, Property Management Services, Office Support Services, M&E Services, Pest Control Services, Disinfection Services and Customer Support.
Unicare Housekeeping Services in Banjarahills for Your Professional & Transparent Cleaning Solutions
At the Unicare service center, all our team members' work in collaboration with all the valued customers to know precisely what services must be included and what is needed to be delivered.
After gathering all the information from the customer, we then proceed to form professional and transparent cleaning solutions. This cleaning solution is provided by our professional tailors around the specifics requirements and needs of various clients.
To have a healthy workplace, it must be clean, neat, and tidy, along with an inviting environment. At our Housekeeping Services in Banjarahills, we provide daily cleaning service along with industry-specific solutions.
Cleaning services offered by Unicare service include cleaning floors, windows, and the rest of everything in between.
Benefits of the clean facility
A clean facility is very much essential, as it encourages the customers to move into your facility. The welcoming of the customers always encourages repeated business. An additional benefit of a clean facility along with sanitary operation is that it ensures a healthy environment.
This sanitary operation ensures that there is no spreading of disease. Clean facilities also motivate the staff and inspire them to work more, rendering better performance. These ultimately increase the performance of the company and overall lead to an increase in the profit of the company.
Our professional cleaning staff maintain the front of office/store and washroom facilities to the highest standard. From our professional team members, you will always get tailor-made services that will be geared to your specific needs and requirements.
The vision of Unicare Housekeeping Services in Banjarahills
Ensuring longevity of the customer's assets
Being in touch with the client senses
The passing of the customers worry of maintenance to our respective team
Ensuring the placing of things at the right place and doing away with the need for crisis management
Adding life to customer existing structure
Hugely dedicated to providing premium quality service before the profit
Areas of Duties In Which Our Personnel Are Trained
Obedient and aggressiveness
Dedicated staff with a good track record
As our service is locally based in Banjarahills, Hyderabad, we can provide a better service facility
Our staff are aware of the office standards and manners.
In the field of maintaining punctuality and discipline
For easy traceability, ID cards and uniforms are issued.
For the employees shift allocation is done, and the list containing shifts of various employees are included in the list.
To increase the quality of service which we provide, we held a meeting with the supervisor on every weakness.
Regular training is provided at our training center
Spare staff are also present who will join the duty immediately or resume the duty as soon as possible during an emergency case.
Our company is upcoming and very much energetic.
Dedicated staffs are present, and they have a good track record
A maximum of 15days transition time is there for forming new accounts.
About Unicare Service
Unicare services is an experienced facility management company in Hyderabad dedicated to providing various types of services to our customer's such as-
Housekeeping services (Housekeeping Staff, scavengers, Supervisor)
Skilled & Unskilled Laborers
Office Assistants
Technicians
Office Assistants
Technicians
Estate Manager
Security Services, ( Guards, Front Office Supervisor, Gun Man)
Pantry Boys
Gardeners
Electricians
Carpenter
Plumber
Office Boys
Any staff's under contract basis

Property maintenance and the facility are for all commercial establishments, like industries, commercial complexes, guest houses, resorts, clubs, hospitality industries, and educational institutions.
Unicare Housekeeping Services in Banjarahills is wholly dedicated to providing services to Banjarahills and other nearby regions of Hyderabad.
Here we understand the fast-paced lifestyle of students and various career professionals so that an alternate affordable service can be provided for the school, offices, apartments, houses, and workshops to have them in tip-top shape.
Our Recent Blogs
Reach out to our latest blogs regarding our services and to know more about us!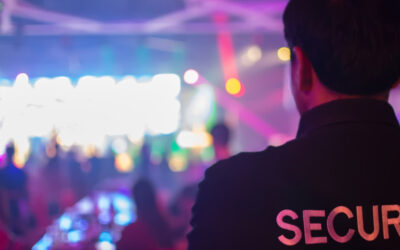 Are you ready to enjoy the Festival of Lights with open arms and an open heart? Diwali, the...

At Unicare Services, we have a team of dedicated people who use cutting-edge tools and technologies to keep your business operating at its optimal capacity. We take pride in offering the facilities management services that keep you, your valuable customers, and your loyal staff safe and secure. Contact us now.
Chennai
Hyderabad
Bangalore
New delhi
Gurgaon
Cochin
Mumbai
Pune
Ahemdabad

Copyright © 2020 - Unicare Services All Right Reserved