All Under One-roof. Avail It!
At Unicare, we add value to our customers' organization by letting them concentrate on their core business competencies while we manage and deliver a top-notch Integrated Facility Management services across India, creating a win-win situation! With over 12 years of domain expertise and in-depth understanding of industry standards and practices, we provide a complete solution to cater to the growing needs of organization.
Our integrated service delivery model includes a wide range of services such as FMS, Housekeeping Services, Security Services, Property Management Services, Office Support Services, M&E Services, Pest Control Services, Disinfection Services and Customer Support.
Keep your place guest-ready with Unicare housekeeping agencies in Noida!
Housekeeping is essential to maintaining a clean, safe, and healthy living or working environment. Regular housekeeping can help prevent the spread of germs and bacteria, reduce the likelihood of accidents and injuries, and improve the overall aesthetic and functionality of a space. By investing in housekeeping agencies in Noida, businesses can enjoy various benefits and ensure their space is always clean and well-maintained. With Unicare Services, one can experience a hassle-free and efficient cleaning experience that meets unique needs and budgets. Contact us today to know about how we can help you achieve a clean and healthy living or working space.
Align your workplace health and tidiness with us!
Discover the reasons why you must consider hiring Unicare Services for housekeeping
If you're looking for a professional housekeeping agency in Noida, Unicare Services is the right choice. Consider these few reasons why you should choose our services:
Boosts productivity: By hiring housekeeping agencies in Noida, companies can ensure that their employees work in a clean environment. With these, you can improve productivity, as a clean and organized workspace help employees focus better and reduce distractions.
Reduces the risk of illness: A professional housekeeping agency can help reduce the spread of germs and bacteria in the workplace. This can help prevent employees from falling sick and reduce absenteeism. 
Saves time and resources: Outsourcing housekeeping services to the best housekeeping agencies in Noida can save the company's time and resources. It would also save costs on hiring and training in-house staff, purchasing cleaning equipment and supplies, and managing the cleaning process.
Maintains a positive image: A clean and well-maintained workspace creates a positive impression on clients, customers, and visitors. This can help build trust and confidence in the company's services and products and maintain a positive brand image.
Ensures compliance with health and safety regulations: Professional housekeeping agencies in Noida ensure that the workplace complies with health and safety regulations. This can help avoid costly fines and penalties and promote a safe working environment for employees.
Explore the Unicare Housekeeping services
Unicare is a professional cleaning and housekeeping service provider offering a wide range of cleaning services for commercial and residential clients. Here are some of the services that Unicare housekeeping agencies in Noida offer:
Facade Cleaning – Facade cleaning refers to cleaning the exterior surface of a building or structure. It involves removing dirt, grime, and other pollutants from the surface using various cleaning techniques such as pressure washing, chemical cleaning, or manual cleaning.
Industrial Cleaning Home Care- Industrial cleaning refers to cleaning industrial facilities such as factories, warehouses, and manufacturing plants. It involves cleaning equipment, floors, walls, and other surfaces to maintain a safe and hygienic working environment.
Service Apartment – This is a service for furnished apartments available for short-term or long-term rental. We equip these apartments with housekeeping, laundry, and concierge services. 
Daily Office Cleaning- This is the routine cleaning of office spaces such as desks, floors, and bathrooms. 
Wash Room Service- This service typically involves cleaning and sanitizing toilets, sinks, and other fixtures. In addition, it also includes restocking of supplies such as toilet paper and soap.
High-Level Cobweb Cleaning
High-level cobweb cleaning involves removing cobwebs and other debris from hard-to-reach areas such as ceilings, corners, and upper walls. 
Sanitization Services
Sanitization service refers to the process of disinfecting and cleaning surfaces to remove bacteria, viruses, and other pathogens. 
Our well-trained housekeeping staff ensures that the workstations and premises look professional and clean so your employees and clients feel refreshed and inspired to achieve more daily!
Why us?
At Unicare Services, we understand the importance of maintaining a clean and hygienic living or working space. From regular cleaning and dusting to deep cleaning and pest control, we offer services catering to your needs and budget. We use the best equipment and products to ensure our services are effective and safe for your space and the environment. With Unicare Services, you can enjoy a hassle-free and efficient cleaning experience that saves you time and energy. Choose the frequency and type of cleaning that works best for you.
Contact us to enquire and get details
Call us at +91 96770 88801 / 05
How can I hire a housekeeping agency in Noida?
To hire a housekeeping agency in Noida, you can search for various services on our website and give us a call at +91 96770 88801 / 05 
Is it safe to hire housekeeping staff from any agency in Noida?
It is safe to hire housekeeping staff from an agency because the agency will be responsible for their background check and have the authority to decide on the staff's work. 
What are the few benefits of hiring a professional housekeeper?
Hiring a professional housekeeper can offer several benefits, including saving time and energy, ensuring a consistently clean and organized living space, and receiving expert cleaning services that may be difficult or time-consuming to do on your own.
What are some common workplace housekeeping tasks?
Some common workplace housekeeping tasks include dusting furniture and surfaces, vacuuming carpets and floors, sweeping and mopping floors, cleaning bathrooms and kitchens, emptying trash cans and recycling bins, and restocking supplies.
How often should workplace housekeeping tasks be done?
The frequency of workplace housekeeping tasks will depend on certain factors like the size of the workplace, the number of people working in it, and the level of activity in the space. Generally, it is recommended to do basic cleaning tasks such as dusting and vacuuming daily. In contrast, more intensive cleaning tasks such as deep cleaning and organizing can be done weekly or monthly.
Our Recent Blogs
Reach out to our latest blogs regarding our services and to know more about us!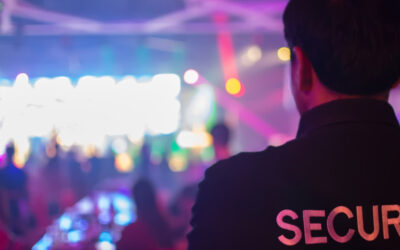 Are you ready to enjoy the Festival of Lights with open arms and an open heart? Diwali, the...

At Unicare Services, we have a team of dedicated people who use cutting-edge tools and technologies to keep your business operating at its optimal capacity. We take pride in offering the facilities management services that keep you, your valuable customers, and your loyal staff safe and secure. Contact us now.
Chennai
Hyderabad
Bangalore
New delhi
Gurgaon
Cochin
Mumbai
Pune
Ahemdabad

Copyright © 2020 - Unicare Services All Right Reserved