All Under One-roof. Avail It!
At Unicare, we add value to our customers' organization by letting them concentrate on their core business competencies while we manage and deliver a top-notch Integrated Facility Management services across India, creating a win-win situation! With over 12 years of domain expertise and in-depth understanding of industry standards and practices, we provide a complete solution to cater to the growing needs of organization.
Our integrated service delivery model includes a wide range of services such as FMS, Housekeeping Services, Security Services, Property Management Services, Office Support Services, M&E Services, Pest Control Services, Disinfection Services and Customer Support.
Discover The Most Reliable Housekeeping Agencies in Delhi with Unicare Services
Keeping a clean and well-maintained workplace and home is essential to ensuring safety and reducing the risk of hazards. Unfortunately, messes and hazardous conditions can arise due to poor housekeeping practices. To ensure high standards of cleanliness are consistently maintained, a reliable and efficient housekeeping agency is required.
At Unicare Services, the team specializes in providing custom housekeeping solutions to its clients in Delhi. The team of experienced consultants, advisors and other professionals ensures that it meets clients' needs and provides them with innovative and tailored services. With our vast knowledge and expertise, the team of Unicare – one of the best housekeeping agencies in Delhi, knows they can offer the clients the best service. 
Unicare's Elements For Effective Housekeeping Program
Efficient Maintenance of Commercial Spaces & Home Buildings 
With regular maintenance, the Unicare team ensures that all buildings, machinery, and equipment are safe, working effectively, and in top condition. 
The team's advanced sanitation process includes regular floor cleaning and other deep cleaning techniques, providing the utmost reliability and peace of mind. 
Active Fixing of Broken/Unfunctional Equipment 
Unicare housekeeping team understands that broken windows, doors, plumbing, and floors can significantly impair any workplace or home's appearance, safety, and productivity. That's why our comprehensive maintenance program is designed to quickly identify and repair any damage, ensuring that all equipment, tools, machines, and processes are kept in optimum condition. With Unicare on your side, you can be sure your workplace or home is safe and well-maintained.
Proficient Plan For Dust and Dirt Removal 
Dust and dirt can be found almost everywhere in the workplace and homes due to inadequate cleaning. Greasy dirt, in particular, is difficult to remove with regular cleaning processes, leading to an accumulation of mess and dirt. 
At Unicare- the best among housekeeping agencies in Delhi– the professionals use high-powered vacuum cleaners to ensure that all dust and dirt are eliminated. The vacuum cleaners are designed with HEPA (high efficiency particulate air) filters, making them perfect for removing hazardous material. 
Unicare's good housekeeping means that trash is regularly picked up, sorted, and graded. It also makes it possible to separate things that can be recycled from things that must be taken to places where trash is thrown away.
The team puts trash cans near where trash is made, making it more likely that trash will be thrown away in an organized way and easier to collect. 
Unicare's HIgh- Quality Housekeeping Services 
Workplace Cleaning 

Industrial Cleaning 

Cafeteria Cleaning 

Healthcare Cleaning 

Residential Cleaning 

Washroom Cleaning Service 
Get more details about these services on the official webpage.
Why Choose Unicare Housekeeping Services? 
Excellent & Efficient Cleaning Programs 

On-Demand Services 

Sustainable Products Usage in Maintenance Work 

Full Customer Support 

Experienced & Expert Technicians
Summing It Up 
Unicare Services is one of the best housekeeping agencies in Delhi, offering custom and tailored services to its clients. With its experienced team, Unicare can offer clients efficient maintenance of commercial spaces and home buildings. Through its innovative processes and deep cleaning techniques, Unicare ensures its clients the utmost reliability. Unicare aims to provide its clients with the best possible housekeeping services, striving to achieve that goal daily. 
Got an inquiry for the housekeeping services? Fill up the inquiry form here. 
Or 
Contact at: +91 96770 88801 / 05 Or Write to us at: sales@unicareservices.in
How often should I hire someone to clean my house?
 Most homeowners and workplaces choose to have a cleaning service come once a week, twice a week, or once a month. The Unicare team has plans for annual, monthly, and daily services, depending on how busy you are, how many people live in your home, and whether or not you have pets.  
Does it take longer to clean the first time?
Yes. Most of the time, the first cleaning from the Unicare company takes longer than the rest. It also depends on how long it's been since your home was deep cleaned, how many people live there, if you have pets, how big your home is, and other things. Further, to ensure that your home looks spotless and ultra-clean. 
Do I have to be home when your housekeeping team cleans my premise?
No, but you can stay home if you want to see the process of cleaning by our professional team. 
Most clients aren't home when we clean, but some work from home or come and go while we're there. You don't need to be there as long as you let us into your house. We ensure that your home is clean and spotless. 
Do I have to supply any cleaning products?
We come to your house with all the cleaning tools and supplies we need to do a good job. If you want us to use special products, you can give them to us. 
How do I know that Unicare Services can be trusted?
 We've been in business for over twelve years and are run by a group of technicians who are experts in this field. We have a solid review system, which you can check for our services. 
Our Recent Blogs
Reach out to our latest blogs regarding our services and to know more about us!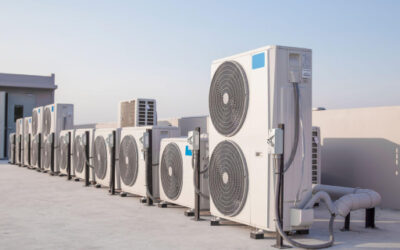 In an era where environmental responsibility has become paramount, property management companies...

At Unicare Services, we have a team of dedicated people who use cutting-edge tools and technologies to keep your business operating at its optimal capacity. We take pride in offering the facilities management services that keep you, your valuable customers, and your loyal staff safe and secure. Contact us now.
Chennai
Hyderabad
Bangalore
New delhi
Gurgaon
Cochin
Mumbai
Pune
Ahemdabad

Copyright © 2020 - Unicare Services All Right Reserved