All Under One-roof. Avail It!
At Unicare, we add value to our customers' organization by letting them concentrate on their core business competencies while we manage and deliver a top-notch Integrated Facility Management services across India, creating a win-win situation! With over 12 years of domain expertise and in-depth understanding of industry standards and practices, we provide a complete solution to cater to the growing needs of organization.
Our integrated service delivery model includes a wide range of services such as FMS, Housekeeping Services, Security Services, Property Management Services, Office Support Services, M&E Services, Pest Control Services, Disinfection Services and Customer Support.
The Role of Unicare Services – Best in Housekeeping Agencies in Coimbatore in Making a Healthy Work Environment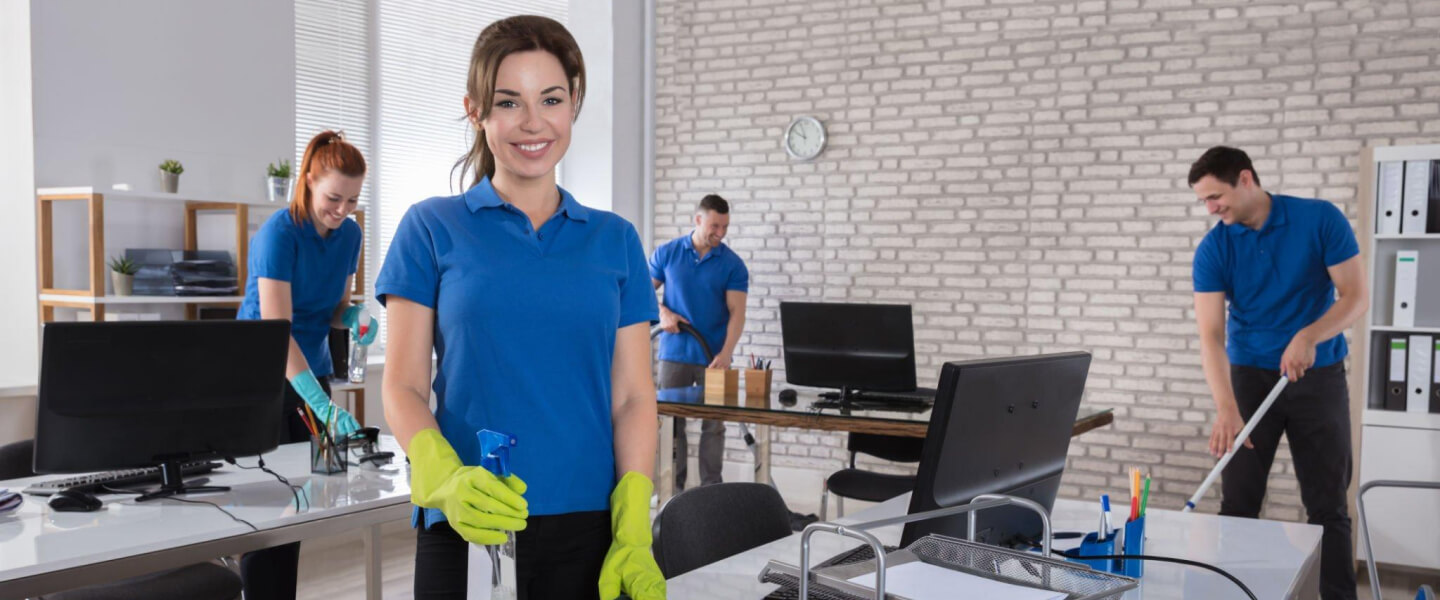 A clean and well-maintained workspace enhances the overall aesthetics and plays a vital role in promoting employee well-being. This is where Unicare Services, one of the leading housekeeping agencies in Coimbatore, comes into the picture.
Unicare Services understands the significance of a healthy work environment and strives to deliver top-notch housekeeping services personalised to the unique needs of businesses in Coimbatore. With years of experience and a team of skilled professionals, the Unicare team has established itself as a trusted name in the industry.
Services Covered by The Unicare Team
Every office space needs to be cleaned thoroughly every so often. Deep cleaning can make your whole office feel new again. It removes dirt and grime from surfaces and everywhere else in the commercial space.
The Unicare team deeply understands carpets and provides efficient stain and dirt removal services. Our premium services will restore your office's carpet's lustre and sheen.
Floor Scrubbing and Polishing
Stains and filth on the floor are common on office floors. Our services can take care of your workplace's floor and keep it from deteriorating.
The Unicare personnel has been trained to provide high-quality commercial property window and façade cleaning services. To provide the greatest services, we go through rigorous training and use cutting-edge technology.
Cafeteria/ Kitchen Cleaning
At Unicare, we follow exhaustive procedures for cleaning your kitchen, pantry or cafeteria. The team offer deep cleaning for these areas with modern equipment and safe cleaning agents.
Washroom/ Restroom Cleaning
A clean and sanitary restroom is essential for living a healthy life. Unicare services will assist you in keeping your workplace restrooms clean and sanitary.
Learn more about our services here.
Why Choose Unicare for Your Housekeeping Services?
Unicare Services, the best among housekeeping agencies in Coimbatore, understands that every business has distinct requirements for housekeeping. The professionals work closely with their clients to understand their needs and develop tailored solutions accordingly. This ensures you receive services designed to address your challenges, ultimately leading to a healthier and more productive work environment.
Cutting-Edge Equipment and Techniques
The team of Unicare Services stays updated with the latest advancements in the industry and employs state-of-the-art equipment and techniques to deliver the best results. From using eco-friendly cleaning products to utilising advanced machinery for floor care, they employ the best practices to ensure optimal cleanliness and hygiene standards.
At Unicare, we believe in providing exceptional value for money to our clients. We offer affordable pricing without compromising on the quality of the services. Whether you are a small business or a large corporation, our flexible pricing plans cater to businesses of all sizes, ensuring affordability and cost-effectiveness.
Complete 360-degree Solutions
The company offers various housekeeping services encompassing various facility management aspects. From regular cleaning and maintenance to specialised services like upholstery and deep cleaning, they provide a holistic solution to all your housekeeping needs. This eliminates the hassle of dealing with many service providers and guarantees a seamless experience.
Unicare Services takes pride in its team of experienced & well-trained professionals who possess the necessary skills and knowledge to handle various housekeeping tasks efficiently. From general cleaning to specialised services like floor maintenance and pest control, they ensure that every aspect of your workspace is well taken care of.
Summing It Up
Unicare Services is the go-to housekeeping agency in Coimbatore for businesses looking to maintain a clean and well-maintained workspace. With their commitment to promoting employee well-being and enhancing the overall aesthetics of the workplace, Unicare Services has become a trusted name in the industry
From deep cleaning services that make your office feel new again to carpet shampooing for efficient stain and dirt removal, Unicare Services covers a wide range of services to ensure a clean and inviting workspace.
By choosing Unicare Services- the best among housekeeping agencies in Coimbatore can rest assured that their office space will be in top-notch condition, creating a positive & productive work environment for employees. 
Get all the detailed information on our official website.  
Or 
Contact us at +91 96770 88801
Or 
Send your inquiries to: sales@unicareservices.in
How often do you do your team clean the office space?
We'll clean as often as you want, whether every day, every week, every month or just once.
Does someone have to be present in the office space while cleaning it?
No, this is not a requisite for our services. We can perfectly clean your office space with or without your presence.
Do I have to agree to Unicare Services for a long time?
You don't have to sign anything. We work from a written plan that lists the cleaning services you want and how much they will cost. So, you can change your cleaning needs anytime by calling the cleaning service.
Where to fill up my query for housekeeping services with Unicare Services?
You can fill out the query form on the Contact Us page.
Do you do security checks on your employees?
Yes! Before they come to your workplace, all of our workers have their backgrounds checked by the State Police and their references checked. They also have ID cards and are insured and bonded.
Our Recent Blogs
Reach out to our latest blogs regarding our services and to know more about us!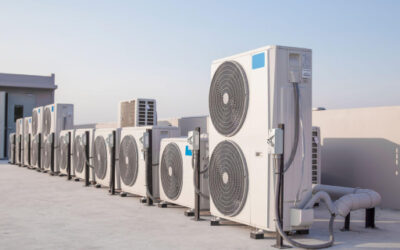 In an era where environmental responsibility has become paramount, property management companies...

At Unicare Services, we have a team of dedicated people who use cutting-edge tools and technologies to keep your business operating at its optimal capacity. We take pride in offering the facilities management services that keep you, your valuable customers, and your loyal staff safe and secure. Contact us now.
Chennai
Hyderabad
Bangalore
New delhi
Gurgaon
Cochin
Mumbai
Pune
Ahemdabad

Copyright © 2020 - Unicare Services All Right Reserved