All Under One-roof. Avail It!
At Unicare, we add value to our customers' organization by letting them concentrate on their core business competencies while we manage and deliver a top-notch Integrated Facility Management services across India, creating a win-win situation! With over 12 years of domain expertise and in-depth understanding of industry standards and practices, we provide a complete solution to cater to the growing needs of organization.
Our integrated service delivery model includes a wide range of services such as FMS, Housekeeping Services, Security Services, Property Management Services, Office Support Services, M&E Services, Pest Control Services, Disinfection Services and Customer Support.
Implementing Facility Management Services in Omr Road For Efficiency
The Facility Management Services in Omr Road can be de defined as the services and tools that support the functionality, sustainability, safety of the buildings and grounds, and the surrounding infrastructure.
At Unicare, we provide facility services, including lease management, energy management, real estate management, employee, and occupant experience, and many other such services.
What is the importance of Facility Management Services in Omr Road?
For people to perform their best work and engage with their working environment, they need to be in safe, efficient, and most of all, welcoming buildings. Facilities management services have a hand in everything that surrounds the people in the facilities provided. The grounds where they perform their work and duties, play, live, and learn need to be sustainable, comfortable, and productive.
By providing superior facilities, the organization can contribute their bottom line, which will impact the short- and long-term value of the property, equipment, and buildings. Your effort can be critical for space optimization, energy management and maintenance, lease accounting, workplace experience, guiding capital projects, etc.
Facility management technology
The technologies in Facility Management Services in Omr Road will include both systems and software. A huge amount of data is generated by a built environment with the help of integrated things sensors, Wi-Fi, gauges, meters, and other smart devices.
The effective solutions are the way to enable facilities management service to make good use of these data by infusing the analytical and artificial intelligence aspect into an integrated work management facility.
The future is a technology, and with the help of these data, a computer-aided facility management service will be viable in the near future.
Functions of facility management
Across the various companies of different sizes and values, the facility manager has a wide range of crucial duties that they need to perform on a daily basis. These managers also need to plan ahead and need to be ready with innumerable tasks within any given day. Most important responsibilities include real estate management, occupancy, space management, workplace experience, capital projects, and planning.
The only day-to-day management of the facility is not the manager's responsibility but also to ensure that improvement in each responsibility's efficiency is also included. They have to look after and ensure that they deliver operational efficiencies, create an environment conducive to productivity, minimize the risks to facilities and employees, reduce the carbon footprint of the real estate property, guarantee regulatory compliances, and many more.
This is the vision of Unicare to ensure that our partners don't have to worry anything about their facility management, and everything is taken care of without them even noticing it. By providing modernized services which are technology-driven and minimum human interference, our partners can be sure that they will not be facing any kind of hard in managing their facilities.
Our Recent Blogs
Reach out to our latest blogs regarding our services and to know more about us!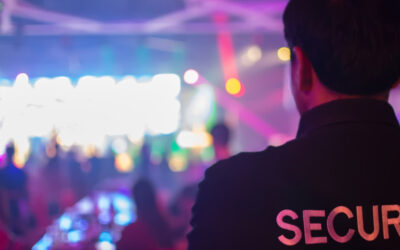 Are you ready to enjoy the Festival of Lights with open arms and an open heart? Diwali, the...

At Unicare Services, we have a team of dedicated people who use cutting-edge tools and technologies to keep your business operating at its optimal capacity. We take pride in offering the facilities management services that keep you, your valuable customers, and your loyal staff safe and secure. Contact us now.
Chennai
Hyderabad
Bangalore
New delhi
Gurgaon
Cochin
Mumbai
Pune
Ahemdabad

Copyright © 2020 - Unicare Services All Right Reserved