All Under One-roof. Avail It!
At Unicare, we add value to our customers' organization by letting them concentrate on their core business competencies while we manage and deliver a top-notch Integrated Facility Management services across India, creating a win-win situation! With over 12 years of domain expertise and in-depth understanding of industry standards and practices, we provide a complete solution to cater to the growing needs of organization.
Our integrated service delivery model includes a wide range of services such as FMS, Housekeeping Services, Security Services, Property Management Services, Office Support Services, M&E Services, Pest Control Services, Disinfection Services and Customer Support.
Get Complete Integrated Facility Management Services in Mumbai From Unicare Services
Mumbai is a bustling metropolis with a population of over 20 million people population. With so many people residing and working in close quarters, it's no wonder that facility management services in Mumbai are in high demand. But with so many options, you may get confused. But with Unicare Services, no more. The Unicare facility management team uses software, carefully crafted procedures, and trained personnel to manage the clients' facility services effectively.
Further, the team offer property management services, including cleaning and maintenance for residential and commercial buildings, shopping centres, hospitals, information technology companies, factories, schools, and corporations.
Unicare Facility Services in Mumbai: Doing Its Part With Excellence
In order to provide all its customers with effective facility management, the team uses various tools, including technology, engineering processes, and qualified professionals.  
To effectively perform all services, the Unicare team conducts an in-depth, analytical assessment of the internal structure of your facility.  This process ensures a deeper understanding of your business's major and ancillary operations and tailors its services accordingly.
Benefits of Choosing Unicare Facility Services in Mumbai
But the best thing is that you may obtain superior services by working with Unicare facility management services in Mumbai. When it comes to improving the workplace, overcoming business obstacles, and keeping a positive attitude, Unicare Services is among the finest. 
Are you still wondering about the necessity of facilities management? 
Look at all the advantages it has!
The state of the building, its level of maintenance, and its facilities can all directly influence the value of your property. You will be able to protect the worth of the building and even increase its value when it comes time to sell the facility if you keep it in good shape. Unicare Services' personnel ensure that your facility looks afresh throughout. 
Maintains Cleanliness and Hygiene of The Place
 You must keep your facility clean to increase your employees' productivity and improve your client's health because your employees and customers will see that you are taking their health seriously. This ensures great work culture as the team performs deep cleaning and disinfecting services under its facility management services. You will have an easier time boosting their confidence and gaining their trust.  
Boosting the Facility's Environment 
Selecting Unicare facility management services in Mumbai will enable you to provide a happy and healthy environment for your clients, increasing your business. When employees are provided with the appropriate environment, they are able to provide the most returns for their employer.
Want to know more about the services?  Visit the official website. 
Summing It Up
The Unicare team's core comprises a network of industry specialists with extensive domain expertise and a broad range of industry knowledge. Even though the panel members have been in the industry for more than three decades, there is still a never-ending need for new ideas and revolutionary approaches to better harness the potential of facility management services in Mumbai. 
Our competitive advantage comes from the unequalled reign of our workers, our strict adherence to all legislative regulations, the focused training sessions and modules we provide, and the expanding client database we maintain. All these things contribute to making Unicare Services the best facility management industry. 
For more detailed information about our security service, contact us at +91 96770 88801 
Or 
write to us at: sales@unicareservices.in
Or 
Visit the official website to place your facility management booking.
Frequently Asked Questions (FAQs)
Does Unicare Services have some kind of certification?
Our professional teams are built to provide the best service to the customers. Because of our extensive work experience, we have some prestigious certifications that make us more reliable and trustworthy.
Does the company provide waste management services under a facility management process?
A technological economy like Mumbai cannot function without producing liquid and solid waste. Unicare Services offers waste management services to several levels of facilities, including state governments, municipal corporations, and townships. These services include the management and processing of all sorts of garbage that are produced. 
How will I benefit from Unicare facility management services in Mumbai?
When you book the facility management services from Unicare, you get the following benefits: 
24/7 customer support 

Personalised service for every customer 

Flexible adjustments in the booking slots 

All services under the budget, and 

A transparent working environment with all facilities. 
How can I inquire about the facility management services from Unicare?
 You can easily inquire about the relevant services by filling out the enquiry form from the contact webpage of Unicare Services. As soon as you fill it up, our personnel will contact you for more information about the services.
What comes under hard facility management services?
Hard facility management services are engineering services structured within the building and cannot be removed. For example, Electro-mechanical services, plumbing, HVAC, etc.
Our Recent Blogs
Reach out to our latest blogs regarding our services and to know more about us!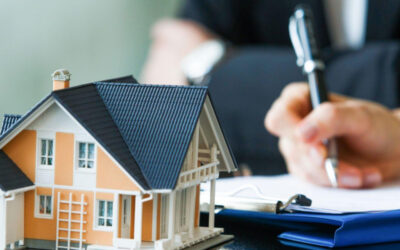 The demand for growing cities and cosmopolitan urban spaces has skyrocketed real estate in most of...

At Unicare Services, we have a team of dedicated people who use cutting-edge tools and technologies to keep your business operating at its optimal capacity. We take pride in offering the facilities management services that keep you, your valuable customers, and your loyal staff safe and secure. Contact us now.
Chennai
Hyderabad
Bangalore
New delhi
Gurgaon
Cochin
Mumbai
Pune
Ahemdabad

Copyright © 2020 - Unicare Services All Right Reserved