All Under One-roof. Avail It!
At Unicare, we add value to our customers' organization by letting them concentrate on their core business competencies while we manage and deliver a top-notch Integrated Facility Management services across India, creating a win-win situation! With over 12 years of domain expertise and in-depth understanding of industry standards and practices, we provide a complete solution to cater to the growing needs of organization.
Our integrated service delivery model includes a wide range of services such as FMS, Housekeeping Services, Security Services, Property Management Services, Office Support Services, M&E Services, Pest Control Services, Disinfection Services and Customer Support.
SAY NO TO DIRT & YES TO FACILITY MANAGEMENT SERVICES IN MANIKONDA UNICARE
People who own a big franchise should require maintenance. The maintenance of these types of services is not that easy to do on your own. To do so, you need to hire a provider of Facility Management Services in Manikonda.
Unicare franchise runs a department of FMS services that can help you and your building. We add a lot of important benefits to your buildings. We know very well that we can't get the right service if we do not deploy the right plans.
So, planning is necessary before proceeding to work. Our job is to provide the best experience so that your working space should remain neat and clean without any further work. Our working methods are not that easy.
If they were, you could have done that earlier. We manage all our work within the right schedule. Each schedule is different from the others. We know how to make things right without doing any serious jobs to establish. Our job is so precise that no one can deny the offers.
When you need help cleaning your entire premises, including floors, doors, glass windows & doors, tables, official equipment, we can be a better option for you. We understand your requirement and provide the latest and advanced methods so that you can get the cleanest experience.
Our job is very straight and optimistic about getting the real subject of interest. You must verify the details of every person's work. However, we love to work in your presence.
Why Should Owners Hire The FMS Services?
Owners of big business empires need frequent Facility Management Services Specialists in Manikonda. These FMS services can make your entire premises well-organized and secure. There are times when the owner finds it difficult to maintain all of the works of a building. Well, for doing such kind work, you can hire us.
Unicare facilities can handle all significant clean-ups that can get you a perfect and neat environment. Everybody loves a neat and clean place. Discipline is the key that every owner should love to keep.
You can get that kind of discipline from us. We know the exact value of cleaning that is why we have hired the best professionals for this job. Our services are not that easy without them. They have made the entire work very simple.
People need a franchise that can listen to their requirements and fulfill all of their desires. They want us to do all of their works because we always listen to our clients and their significant demands. Demands make us functional in this job.
This is not so hard to get good quality service in different cities. Lifestyle in cities has changed our service schedules. We need to follow certain protocols. After that, we can do our work and perform all necessary tasks to eliminate the errors.
The margin of errors may be smaller or larger, but you won't find any errors from our experts. They know their job so well that you can't just deny taking our offers. We have given chances to the bests out of the bests.
Facility Management Services work with Unicare facilities to make it much better and realistic. Our services get good responses from people. Our clients know how we work to complete our FMS services.
This is not the time to waste on silly things or any random franchises; rather join us without wasting your time. We can render you the right and appropriate FMS services without any glimpse of error. Our job is to get the right services to the right people.
Change Of Requirements Doesn't Change Unicare
Unicare provides its services to those desperate to get a neat and clean FMS service package. Each package comes with different operations, as the working schedule is something that you should be aware of. We do not conduct any task without informing you.
The number of slots available in our business can increase the chances of getting success. We have achieved higher popularity in many cities of India. People know our usefulness and hire us for the best results. This time is your turn to make the right decision.
It is better to order for this service without delay. Our specialists can indeed make your home or workplace a better one with our special skills and modern techniques. We use the latest and advanced methods to make things clear for us.Our job is very straight and productive that no one can penetrate to its deep. We know our work and perform well to provide the best and appropriate result. We do not claim to provide a satisfactory output as it is not our kind of service.We work way beyond the satisfaction level. Our premium Facility Management Services Specialists can be the game-changers for you. We use each method or implement in our work to get you these processes such as landscaping, pest control services, M&E services, building maintenance, facade cleaning, and premium-level cobweb cleaning. All of these services have their specialties. We work to provide premium M&E services. We are in the outsourcing of electrical, mechanical, and plumbing firms. We also work as a leading services provider for rendering the best engineering services.We consult with top-rated MEP consulting engineers. Our focus is on fresh reconstruction projects, where building maintenance is another task that we provide through these services. We deal with the Best Facility Management Services in Manikonda across different cities of India.
Cleaning the staircase and corridor is our job. We also perform some common area cleanings, maintenance of swimming pools, and glass cleaning. Landscaping Services such as external cleaning and outdoor maintenance also come under our radar. We do all the necessary tasks to make things right for you.
Today is the day of a new beginning of hope. So, secure your home by booking a Unicare franchise. Our franchise has made the work look much easier, but deep inside, we all know that ain't easy. Facility Management Services in Manikonda like facade cleaning comes under the category of highly risk-full tasks. You can't just move away from this service as your home's glasses or office building glasses need to be cleaned. So, it is better not to waste your time but order your token now.
Our Recent Blogs
Reach out to our latest blogs regarding our services and to know more about us!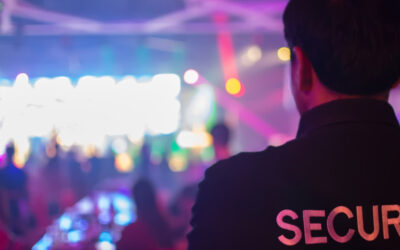 Are you ready to enjoy the Festival of Lights with open arms and an open heart? Diwali, the...

At Unicare Services, we have a team of dedicated people who use cutting-edge tools and technologies to keep your business operating at its optimal capacity. We take pride in offering the facilities management services that keep you, your valuable customers, and your loyal staff safe and secure. Contact us now.
Chennai
Hyderabad
Bangalore
New delhi
Gurgaon
Cochin
Mumbai
Pune
Ahemdabad

Copyright © 2020 - Unicare Services All Right Reserved