All Under One-roof. Avail It!
At Unicare, we add value to our customers' organization by letting them concentrate on their core business competencies while we manage and deliver a top-notch Integrated Facility Management services across India, creating a win-win situation! With over 12 years of domain expertise and in-depth understanding of industry standards and practices, we provide a complete solution to cater to the growing needs of organization.
Our integrated service delivery model includes a wide range of services such as FMS, Housekeeping Services, Security Services, Property Management Services, Office Support Services, M&E Services, Pest Control Services, Disinfection Services and Customer Support.
Unicare Services Sets the Benchmark with its Professional Carpet Shampooing in Hyderabad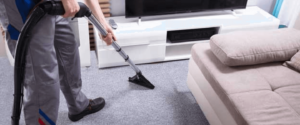 Unicare Services, the premier brand for professional carpet shampooing in Hyderabad brings you an unparalleled level of expertise and excellence. With a steadfast commitment to delivering exceptional carpet cleaning solutions, we cater to the needs of residential and commercial clients throughout the city. Our cutting-edge equipment, highly skilled technicians, and eco-friendly cleaning products ensure remarkable results, rejuvenating your carpets to their original freshness and hygiene. Deep-seated dirt, stubborn stains, and allergens are effectively eradicated, leaving your carpets revitalized and immaculate. Choose Unicare Services for a truly professional carpet cleaning experience that sets the benchmark in Hyderabad.
Tips for Maintaining Clean Carpets After Shampooing in Hyderabad
Adequate Drying Time: Ensure thorough drying of the carpets before allowing foot traffic or repositioning furniture. Utilize high-powered fans or dehumidifiers to expedite the drying process, ensuring minimal moisture remains in the fibers.

Regular Vacuuming: Establish a strict vacuuming schedule to eliminate loose dirt, dust, and debris from the carpet's surface and deep within the fibers. Utilize a high-quality vacuum cleaner equipped with HEPA filters to achieve optimal results.

Immediate Spill Response: Promptly address spills and stains by employing professional-grade spot cleaners specifically designed for carpets. Blot the infected area with a clean, white cloth or paper towel, utilizing a gentle blotting motion to prevent further damage.

Strategic Placement of Entrance Mats: Strategically position heavy-duty entrance mats at every entryway to trap dirt, moisture, and other contaminants. Choose mats with a robust scraping action and a high absorbency level to prevent debris from spreading onto the carpets.

Implement a No-Shoes Policy: Institute a strict no-shoes policy within carpeted areas to minimize the introduction of dirt and debris. Provide shoe covers or slippers for guests to wear, reinforcing the importance of maintaining carpet cleanliness.
Comprehensive Facility Cleaning and Maintenance Solutions by Unicare Services
Unicare Services is your trusted partner for professional facility cleaning and maintenance, ensuring a pristine and hygienic environment in every corner of your premises. Our comprehensive range of services includes meticulous entrance, reception area, and foyer cleaning, guaranteeing a welcoming and impressive first impression. Stair and elevator cleaning is carried out with precision, leaving these high-traffic areas spotless and safe.
We take care of the basics, sweeping and mopping floors to maintain their cleanliness and shine. Trash gathering, collection, removal, and recycling are efficiently handled to maintain a clutter-free space.
As part of our comprehensive service offering, Unicare Services provides carpet shampooing in Hyderabad that enhances your facility's overall cleanliness and hygiene. Our professional carpet cleaning process eliminates deep-seated dirt, stains, and allergens, leaving your carpets fresh, vibrant, and hygienic. Combining our carpet shampooing in Hyderabad services with our meticulous facility cleaning creates a visually appealing and healthy environment, providing a seamless and comprehensive solution for all your cleaning needs.
What Makes Unicare Services the Best?
We specialize in providing selective service packages tailored to the unique requirements of industrial sectors and corporate clients. Our operations are deeply influenced and inspired by Total Quality Management (TQM), and we adhere to the following principles:
Globally Approved Quality Measures: We adhere to internationally recognized quality standards, ensuring consistent and superior service delivery.

Providing the Highest Quality at the Lowest Achievable Cost: We strive to deliver exceptional quality services while optimizing costs and providing value-driven solutions to our clients.

Undertaking Single Stroke and Self-Managed Services with Full Control: We manage a diverse range of services seamlessly and efficiently while maintaining complete control over the processes.

Proving 24×7 On-Call Manpower: Our dedicated team is available round the clock to promptly address any service-related concerns or emergencies, ensuring uninterrupted operations.

Using High-Quality Materials with Best Implementation Practices: We employ top-quality materials and industry best practices to achieve optimal results in every aspect of our service offerings.
For more detailed information about our services, contact us at +91 96770 88801
Or  write to us at: sales@unicareservices.in.
Do I need to move furniture before carpet shampooing?
Moving small and easily movable furniture items from the carpeted area before the shampooing process is recommended. However, professional carpet cleaning technicians can assist in moving larger furniture pieces, ensuring that the entire carpeted area is thoroughly cleaned.
Is carpet shampooing safe for pets and children?
Absolutely. Carpet shampooing is a safe and reliable cleaning method for households with pets and children. Professional carpet cleaners prioritize the safety of your loved ones by utilizing cleaning solutions that are specifically formulated to be safe and non-toxic.
Can carpet shampooing remove all types of stains?
Professional carpet shampooing is effective in removing many common stains. However, the success of stain removal depends on factors such as the type and severity of the stain and the carpet material. It is recommended to inform the cleaning technicians about any specific stains so they can utilize appropriate techniques and products for treatment.
Will carpet shampooing cause any damage to my carpets?
When carried out by experienced technicians, professional carpet shampooing is safe for most types of carpets. These experts assess the carpet material and select suitable cleaning methods to avoid any damage. Choosing a reputable service provider like Unicare Services ensures your carpets' utmost care and protection.
How can I maintain the cleanliness of my carpets after shampooing?
Regular vacuuming is recommended to remove surface dirt and debris to maintain the cleanliness of your carpets post-shampooing. Attend to spills and stains promptly by blotting them with a clean cloth. Placing doormats at entrances can help minimize the quantity of dirt and debris tracked onto the carpets, prolonging their cleanliness.
Our Recent Blogs
Reach out to our latest blogs regarding our services and to know more about us!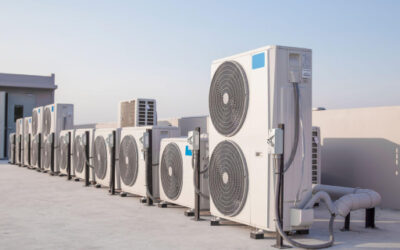 In an era where environmental responsibility has become paramount, property management companies...

At Unicare Services, we have a team of dedicated people who use cutting-edge tools and technologies to keep your business operating at its optimal capacity. We take pride in offering the facilities management services that keep you, your valuable customers, and your loyal staff safe and secure. Contact us now.
Chennai
Hyderabad
Bangalore
New delhi
Gurgaon
Cochin
Mumbai
Pune
Ahemdabad

Copyright © 2020 - Unicare Services All Right Reserved